Testimonials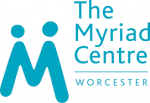 "Karen Argent visited the Myriad Centre recently to read to and enable our clients, on a one to one basis,  to experience a story told with sensory stimulus throughout.  I was very impressed with how Karen was able to connect with our clients." 
        Patricia – Facililties and Contracts Manager.
_________________________________________________
"I liked the way Karen adjusted her height, so that she was on the same level as our clients, and that she did not rush her story at any time.  Karen went at the pace that the clients were comfortable with at all times." 
Salena – Client Care Co-ordinator.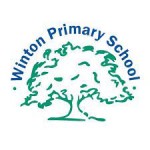 The children loved their time with Karen. They were inspired by seeing all of the different types of books that Karen brought along including pop up books, picture books and puzzle books. Thank you!
Adam Bayliss-Webb 
Year Three Teacher and Year Leader at Winton Primary School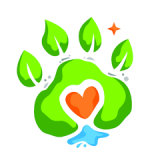 Many thanks for your reading enthusiasm and all the time you have given our school this term. The children have really enjoyed all of your books and getting to know you better.
Helen Hadley
Deputy Head Teacher
Northleigh  CE Primary School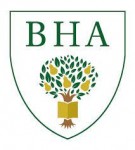 Karen visited Bredon Hill Academy in June to enhance the year 6 students' learning about the classic 'Alice In Wonderland' by Lewis Carroll. She was passionate and knowledgeable about the text in all its various editions. She bought her own collection of editions and other collectable items for the students to see. The students gained valuable insights into the text and into Karen's passion for Alice and reading in general. Thank you, Karen, for your time and enthusiasm.
Cherry Bartlett
Subject Lead for English
Bredon Hill Academy
Evesham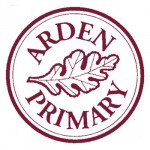 Karen Argent provided a very insightful session for our children on how beautiful books build better brains. Our children and staff alike were captivated and expressed their delight in exploring how books come in all shapes and sizes, with each being unique and wonderful. To develop a love for reading in children requires authenticity and this was apparent in Karen. We are grateful and appreciative to receive a session that empowered our children to escape into a wonderful realm of books with Karen.
Mia Bano, Reception Teacher at Arden Primary

Karen visited Lillian de Lissa Nursery School during Literacy Week. The children absolutely loved her story telling sessions. We are looking forward to our next story telling visit in the future! Thank you Karen!
​Sally Appadu​
Deputy Headteacher

We invited Karen into our college to hold a session with our students who are completing an Extended National Diploma in Children's Play, Learning and Development.
Throughout this course, students need to be aware of how children develop their reading skills from a very early age.
Karen is passionate about books, and this evidently shines through in the delivery of her session.
Karen's session highlighted how we can provide opportunities for young children to develop a love and understanding of books, ranging from picture books to pop-ups and books that promote inclusion.
We are grateful for Karen's input throughout this session, it has evidently made an impact on our students, as well as ourselves in ensuring that young children will benefit from quality story telling from the next
generation of early years practitioners.
Thank you so much for your visit Karen. 
It really has been wonderful! 
Donna​ Bromfield
Teacher of Child's Play, Learning and Development (Early Years)
Health and Social Care

The children and staff loved the stories Karen read to them via Zoom. Her helper Mr Wolf  was also a big hit! The children listened really well and talked about it all day! Let us hope after Covid 19 restrictions she will come to visit our nursery and read more stories face to face with the children.
Edith Argent
Manager at Sparkles Day Nursery, East Ham

Karen visited our Year 3 children at Colley Lane Primary Academy to discuss 'Amazing Authors and Incredible Illustrators'. The children loved Karen's extensive range of books, particularly her pop up books, and were hooked throughout her sessions, particularly when Karen looked at authors they had not heard of. Thanks for a terrific visit Karen. We look forward to your next visit!
Stephen Dowling
Deputy Head Teacher responsible for Teaching and Learning
Colley Lane Primary Academy

We would all like to say a huge thank you to Karen for coming to talk to our Y5 and 6 pupils about reading for pleasure. During the session she inspired the pupils and teachers; showing them a range of fiction including picture books and pop-up books. Everyone went away with lots of ideas about books they could try and things to do. We are looking forward to having debates about the issues she raised and writing book reviews to be published on the Letterpress website.
 Sarah Strange
Librarian

Nursery at The Oaks Primary School would like to thank Karen for an enjoyable and interactive story telling session.  Karen read books to the children with repetitive texts so that they would start to join in and she asked the children for their opinions on the books.  The absolute favourite was a book that was new to us - "Bears don't eat Egg Sandwiches" - we will definitely be getting this book for Nursery.  The children loved the story basket and were fascinated by the objects that linked to the stories.  We would love to welcome you back at some point, thank you. 
Staff and children from The Oaks Nursery.  
And on a second visit......
Karen was invited back to further inspire our young readers during the week of World Book Day.  She led a workshop for parents to share traditional tales with their children using props.  It was fantastic to see so many parents get down on the floor with their children and retell together the stories handed down to each generation.  Thank you Karen for leading such an enjoyable event for our Nursery - children and parents alike.
Bernadette Power

Thank you so much for visiting our school, the children really enjoyed the whole experience and had loads of fun whilst learning something along the way. The children from both year groups 6 and 2 have been talking about the visit and how wonderful the books were that you shared with them. Year Two enjoyed having to act out their reaction to the pop up books. They are now eager to explore some more and we have ordered one for our topic which they are looking forward to reading. We hope that we can arrange another visit in the future.
Miss Ali Ciasullo
Year Two Class Teacher
Rufford Primary School
Stourbridge

What a fabulous day!
Karen Argent worked with our Year 1 and 2 children.  She shared many books about 'How our food grows', based on our curriculum topic.  All children thoroughly enjoyed the activities.  They were enthusiastic when looking at a variety of illustrations from the story of 'Jack and the beanstalk'.  Karen really inspired the children when encouraging them to ''Keep Growing their Brilliant Brain'.
Thank you so much!
Annette Smith Year One teacher
Sledmere Primary School in Dudley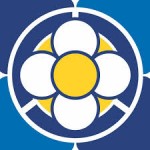 "WOW! Karen has visited Montgomery Primary Academy and worked with our Year 3 children today. Our children were so enthused and engaged in the sessions.  They thoroughly enjoyed listening to Karen and looking at the books.  Karen's passion for books and reading is infectious!  Thank you so much for visiting us and we look forward to seeing you again in the future!"
 Mrs Rachael Sparkes
Assistant Head Teacher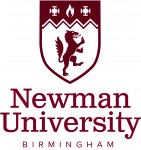 'Karen led an excellent session with our level 6 English and Creative Writing students at Newman University, telling them about the work of The Letterpress Project, and giving them guidance about writing and publishing opportunities beyond graduation. The students found this session to be invaluable and inspiring. Many thanks to Karen for her time'!
Helen Davies, Head of English

I'm so sorry that I'm so late in saying a huge Thank You to you for coming in to our Men's Space Group and sharing your wonderful books; the men absolutely loved it!
It would be great to work with you again at some point in the future.
Many thanks again for the wonderful work you do.
Alison Cooper, Family Support Practitioner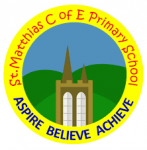 On Friday 24th May, Karen Argent from Letter Press Project came to visit St Matthias Primary School.
She worked with two classes with their parents. She was absolutely fantastic. Karen enthused her audience of children and adults with her knowledge of books. We went on new adventures by looking at the amazing range of books she brought with her.
Looking at Where the Wild Things Are by Maurice Sendak, Karen pointed out not only the words and pictures within the books but the use of the white spaces next to the illustrations. An absolute revelation to us all.  Reading The Journey by Francesca Sanna inspired the children to consider the lives of others as they leave the country they consider home.
The children adored her pop-up books and will be writing letters to the Reading lead requesting at least one pop- up book in every classroom!
Karen is coming back to talk to our Year 3 children. We look forward to a continued relationship with Karen and the Letterpress Project. Karen is so passionate about books and we welcome this to inspire our children to be the same.
Kate Cope  Reading Lead at St Matthias Primary School in Malvern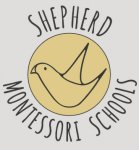 Karen was able to engage every child with her varied selection of stories, her wonderful expression and her very kind manner. She included simple interactive hand games and brief questions. Karen was very aware of the range and needs of individual children.We all thoroughly enjoyed the activity.
Wendy Young, Montessori Teacher at Bay Tree Montessori Nursery in Bournemoth

A huge thank you to Karen for coming to talk to our year 1 and 2 children today. The children were enthralled by her passion for reading and were completely engrossed in the wide range of books she bought along. The personalised letters from authors and illustrators really made it magical and we will definitely be writing some letters back soon! We will definitely be inviting Karen back very soon!
Delma Black - Year Two teacher

Karen came in to visit us on World Book Day and gave the presentation "Beautiful Books Build Brilliant Brains" to years 4 and 5.  The children and staff enjoyed her visit immensely, the presentation was imaginative, interactive and enormously engaging.  We are already planning our next event and hoping that Karen will come back to visit us again soon.
Helen Fage, Librarian, Moor Green Primary Academy
Conway Primary School, Sparkbrook in Birmingham
"Thank you for an absolutely amazing day. The children were mesmerised and I was so impressed with their answers. You engaged with children who are usually reluctant speakers and passed on skills to parents too. Some of our reluctant readers have gone home excited about books and I'm excited about the results this visit will give us. Thank you so much."
Katie Biddle- Rawbone
Year Three Class Teacher
"Thank you for delivering your wisdom to our children and parents."
Nahid Shafiq
Learning Mentor
"As a school, we were lucky enough to have Karen come to visit several of our classes and share her own personal love of reading with the children.
I cannot recommend Karen enough. She was friendly and knowledgable - she brought many of her own books to share and her passion for books was clearly felt by the children.
The visit was easy to arrange and Karen was most helpful and kind. She tailored the texts she brought to share with the topics each class was covering, which was very valuable.
The children are still talking excitedly about our recent visitor and are asking if she can come again! I look forward to a continued relationship with Karen and the Letterpress Project. It truely is wonderful for someone who is so passionate about books to share that with our children.
Thank you, Karen!"
Emma Village
Literacy Co-Ordinator, Florendine School in Tamworth
"I engaged Karen to run a workshop for families caring for children with additional needs and disabilities. She was absolutely excellent - entertaining, enlightening and really enthused us all with her love of children's books. The parents particularly enjoyed the oral story telling of 'The Dish and the Spoon' and how she brought alive different parts of this and other books that they had not fully appreciated before.
I would recommend her work to anyone    - many many thanks. "
Lynne Barton
Director Entrust Care Partnership
"I have experienced Karen's teaching methods over the last couple of years and have found her to be an exceptional teacher. Karen always has time to spend with her students, enabling them the opportunity to grow and learn as individuals. Karen shares her enthusiasm for literature very openly and always has the patience to listen to any comments or criticisms students may have towards any particular piece being discussed. There is a strong ethos surrounding children's literature in particular and Karen has opened my mind to many varying authors and styles of writing, which has been thoroughly enjoyable."
Elizabeth Pardoe-Webb : Newman University student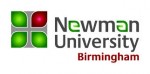 I brought my five year old son to participate and listen to two stories at storytelling sessions with Karen at Newman University Community Day in September.
My son and I thoroughly enjoyed The Gruffelo and The Tiger Who Came To Tea story books that Karen read to us. The Tiger Who Came To Tea is one of my son's favourite stories.
The stories held my son captivated, and he thoroughly enjoyed Karen's storytelling talents, Thank you Karen :)
Kind Regards,
Jane and Aaron (Cox)
Karen visited our toddler group this week with her friend, Eddy Teddy. She was absolutely fantastic, engaging children from the very beginning. They really enjoyed their adventures  'Going on a Bear Hunt' as well as listening to 'The Hungry Caterpillar' and 'The Tiger who Came to Tea' – a great mixture of story and singing. A big hit with all the children, my little one is still talking about you now. He told his brother and daddy all about you when he got home and was still talking about you when I dropped him at Nursery today because you read one of his favourite stories 'We're going on a Bear Hunt'! Thank you, we hope to see you again soon
Selina Turner
Harbury Toddler Group - Volunteer and Mum.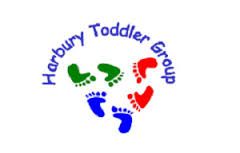 I recommend this ('Powerful Picture Books') to absolutely everybody thinking of working with children - a really interesting, enjoyable lecture. Thank you so much!
Demi-Ann Williams
PGCE Student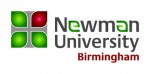 Dear Karen
Just emailing to say thank you for your session with the children today at Brighter Futures. You had the children enthralled with your lovely stories, rhymes and singing. You were able to keep the focus of a number of lively wriggly two year olds for the entire session! We would love to have you return to see us again
 Thanks and best wishes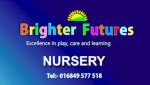 Just wanted to send you a thank you for your delightful visit to day hospice for our Alice in Wonderland themed week. What an amazing collection of 'Alice' books you have. Patients, volunteers and staff all enjoyed your input and browsing through the books. It was a fantastic addition to our themed day and I only wish you could have joined us for the rest of the week so that patients on other days could have benefitted from your enthusiasm and the vast collection of books you brought to share. Some of our groups find it increasingly difficult to access cultural events and even sometimes visits to the shops so your visit and book collection were greatly appreciated. It is so relaxing to have someone read aloud to you. We look forward to visit from you again soon.
Many thanks
Mary and the day hospice team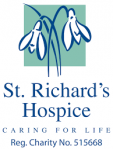 Karen came to see our Level 3 Childcare and Education students, at Exeter College on 15th June, to talk about the importance of books for young children. The students were keen to find out more and took part in a quiz to test their knowledge of children's books and got the opportunity to carefully consider a range of books and how they can be shared with children in different placement settings.
 Comments from the students included:
 "I was never aware of how important books are. I liked seeing all the different styles of illustrations by different people." Ellie, Level 3 Childcare and Education student.
 "It was quite surprising to see how big of an impact books can have on a child's life and to discover that picture and pop up books are NOT just for young children! It was also quite nice to see how nowadays there are a much wider variety of books which portray disability and other issues; showing them in a different light." Jade, Level 3 Childcare and Education student.
 The presentation by Karen was a valuable experience for our learners and we thank her for her time and efforts.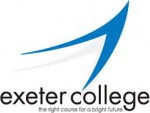 Karen shared a range of favourite children's literature at our local fete, including books by Michael Rosen, Julia Donaldson and Judith Kerr. She was excellent, engaging an audience of children from 6 months to toddlers and parents- a lovely escape into picture books in busy surroundings. When I return to work at school, I'll spread the Letterpress word and hopefully be in touch about using her skills.
Claire
Karen and I visit schools and colleges to give presentations. We aim to develop students' awareness about the current global refugee crisis. Karen has a vast knowledge of books for children and teenagers and she draws on them to provide a rich and powerful dimension which always has the students spellbound. Through hearing and reading stories about individuals, students develop empathy about the plight of people who are forced to feel their homes due to unimaginable horrors. She is a constant source of inspiration.
Ruth Forecast - Amnesty International Speaker
1st Colwall Beaver Scouts sent us the following feedback:
"A truly touching session. Very thoughtful and well presented to our young Beavers, ages 6-8, for a difficult and sometimes upsetting subject. Ruth and Karen were calm, friendly and spoke clearly, using language appropriate to the age group. The session flowed very well from one aspect to another. We had pictures, discussion, storytelling and some group work. Thank you for the brilliant work you all do, at Amnesty International."
Hanley Castle High School sent this feedback:
"An informative assembly. Video particularly powerful. Brilliant – thank you."
Greenfield Primary School, Stourbridge
The pupils of Greenfield Primary School compiled a wall of post-it notes to say how much they enjoyed their time with Karen and the Letterpress Project.
You can read what they had to say by clicking on this link  Pupil_Quotes.pdf  (by the way, you'll need to rotate the pdf!)

Somers Park Primary School, Malvern
Karen came to Somers Park in a wave of books. She completely inspired our Year 3 children (and soon their parents and carers too!) with her enthusiasm and knowledge of books giving them reason to read and showing them the world it opens up to them. She not only drew their attention to the words and pictures within the books but the book itself including its smell and feel and colours. The children adored her pop up books and will be writing letters to the Head teacher requesting at least one pop- up book in every classroom right up to Year 6! Thank you so much Letter Press Project and Karen. We're off to get lost in a book . . . :-) 
 Debbie Russell

'Having worked with both Year 3 classes sharing books, Karen came back into Somers Park to advise parents and shared more books during a shared reading session with parents and children on World Book Day. The following week she spoke to Year 3 and 4 parents about reading, books and effective shared reading for them at home with their children. A useful and informative session. Thanks again Karen'.
Debbie Russell, Year 3 teacher

Thank you very much for coming to volunteer at the centre last week reading to the children. They had a wonderful time and really enjoyed you talking about The Very Hungry Caterpillar.  We are very privileged to have you as part of our team. 
 Kim Philpotts
Founder of WMYDMYB

Many thanks for Saturday's keynote lecture 'Beautiful Books Build Brilliant Brains' at the FdA EY/FDCF/IWCF Partnership Conference at Worcester University. We had some super written feedback from students and thought you would be interested in this - please see below.
"Enjoyed this talk about how important reading actual books is"
"How important books are for children"
"Loved it! Really opened my thoughts to book opportunities"
"Great to learn that books are given in food banks - would be good for settings to get involved with giving books out"
"Understanding that books develop resilience and picture books support development"
Kind Regards
Janet Harvell
Senior Lecturer
Course Leader: Foundation Degree in Early Years (FL)
"We invited Karen into our school so that she could share her love of books with our children. She certainly managed that and the children talked about the experience with enthusiasm. The children particularly enjoyed looking at the illustrations and were enthralled by the fantasy lands involving mermaids and pirates. Karen read the books with great enthusiasm and allowed the children time to share their opinions of the stories afterwards.  A very worthwhile experience for all involved'.
Miss Wellings, Reception Class Teacher at Lark Hall Infant and Nursery Academy, Tamworth
Karen gave a fascinating insight into the role of picture books in supporting young children's development in literacy. Her insights were really useful in deepening students' understanding of how we can nurture children's motivation and ensure that opportunities for purposeful learning are captured. Karen brought a wealth of experience to share as well as many beautiful and varied picture books. Her input has undoubtedly contributed to ensuring that the next generation of young readers will benefit from informed and inspired practitioners.

Many thanks once again for your input. It is greatly appreciated by the students and by me!
Kind regards,
Nicola
Nicola Watson
Senior Lecturer
Centre for Children and Families
University of Worcester