Check out these great websites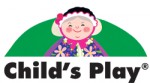 CHILD'S PLAY
Child's Play is more than just a publishing programme, it is a philosophy. We understand that a child's early years are more important than any other and this is when they learn the most about the world around them. Books play a vital role in building the foundations for learning, and exposure to quality books from an early age helps to develop an enquiring mind and a lifelong love of reading.
Child's Play has a history of creating innovative, award-winning books for children from 0-8 years that promote learning through play – books that fully reflect our diverse society in terms of heritage, disability, gender and family.
Child's Play books are loved by parents, teachers and, most importantly, children all over the world.
Click on this link to visit their website and also see their wonderful range of books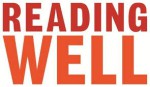 Reading Well promotes the benefits of reading for health and wellbeing. The programme has two strands: Books on Prescription and Mood-boosting Books.
Reading Well helps you to understand and manage your health and wellbeing using self-help reading. The scheme is endorsed by health professionals and supported by public libraries. Health professionals involved in the book selection process never have any conflict of interest with the titles selected for each book list.
To see more about this project, click on this link to their website.

Kenilworth Books
The good people who run Kenilworth Books tell us on their excellent website that:
Kenilworth Books is a magical little place; it nestles in a small and lively town that sits right in the middle of the country. We have a large children's section and plenty of fiction and non-fiction for adults, including a large section for maps and travel guides, and three bays of history (including local history, as you'd expect from a bookshop in an historic town!). We have sections too for Young Adult writing and for some of the most powerful and beautiful illustrated books being published today.
We have a great selection of cards, including many from local artists. You'll also find gifts from literary mugs, to wildlife themed toys for younger children, a selection of traditional wooden toys and the latest not-so-traditional school crazes! We can order books for you, usually to arrive the next day. The team at Kenilworth Books works closely with the many local schools and libraries in our county and in the City of Coventry, advising teachers and pupils, and supplying books for school and library shelves.
You can click on this link to go to their website and browse around.

Vulnerability360
V360 is now an official partner of The Letterpress Project  - sharing articles where appropriate. V360 describe their role thus:
"We want to engage in an exploration of what constitutes vulnerability in its broadest sense and, in doing that, to challenge the predominant assumptions of neo-liberal social policy which sees the poor, the marginalized and the disenfranchised as the architects of their own misfortune."
You can explore their website on this address: http://www.vulnerability360.org.uk/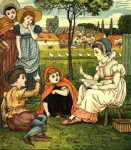 MORALS & MAKE-BELIEVE
A podcast series documenting the socialising and moralising effects of British children's literature for over 200 years.
In the middle of the 18th century, a new type of literature began to emerge: fiction written specifically for children. As new ideas about the role of young people within society emerged, adults increasingly recognised the influence that stories could have on children. As a result, fictional children's literature became a key way to shape and teach young people, in the hope of turning them into the ideal child that society longed for at different moments in time. Children's fiction has subsequently become a cornerstone of British culture, adored by generations of readers- but there is more to these books than just an exciting story...
​Produced as part of an MA Public History dissertation carried out at Royal Holloway, University of London, this collection of five podcasts explores the genre of children's literature and its role in shaping 'ideal' future citizens for over 200 years. Using the knowledge and testimony of experts on children's literature and history, the project takes you on a whistle-stop tour of children's literature's development and uses over time- from its emergence in the 18th century, all the way through to its role within twentieth century post-war Britain.
​So listen in as we venture beyond the rabbit hole, through the magical wardrobe, and past the purple jar to ask just why certain characters act as they do, and just how much this effects the children who read, and continue to read, about them...
You can explore the site on this link:
https://www.moralsandmakebelieve.com/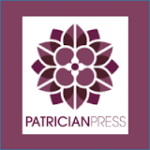 The Patrician Press
The Patrician Press website describes itself thus:
The philosophy and aim of the Patrician Press is to encourage and promote writers of high-quality fiction and poetry. We are small, independent and courageous. We strongly believe that it is imperative to uphold and maintain the quality of contemporary literature in today's challenging, competitive and ever-changing technological world.
Our titles are available in smart paperback editions and some as e-books.
The list includes novels, short stories, poetry and non-fiction. Some of the books have an Italian flavour.
A children's imprint, Pudding Press, was launched in March 2015.
You can go to the website by clicking on this link:

theracetoread
The home page introduces itself thus:
Welcome to my blog!  I'm Karen Sands-O'Connor, a professor of children's literature and a mom in a multiracial family.  In both these parts of my life, I've found that children's books often have the capacity to talk about race in ways that we don't–or can't–talk about it anywhere else.  This blog will focus on some of the books, people, and ideas that help or hinder children from talking about race, and why the discussion is crucial to all of us.
You can see the blog in full on this link

Beverley Naidoo Website
The wonderful novelist Beverley Naidoo has a tremendous website packed with interesting articles. She says:
Welcome to my stories set in South Africa, the land of my birth...and in England, the country that became my home in exile. Since then my stories have roamed like the leopards in the mountains of my youth...  
You can access the website on this link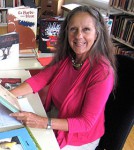 Janet Evans
Dr. Janet Evans is an Independent Scholar, Literacy and Educational Consultant and former Senior Lecturer in Education.
Previously a primary school teacher, Janet has worked with children of all ages, students, teachers, parents and governors. She has lectured extensively in England and internationally and has written books, chapters and articles on children's literature, literacy and maths education.
Her latest book, Challenging and Controversial Picturebooks: Creative and Critical Responses to Visual Texts examines unconventional, non-conformist picturebooks and considers what they are, their audience and their purpose.

Firetree Books
All children should find themselves in the books that they read. 
We believe that no child should have to qualify for entry into the wonderful world of books. 
Building on the powerful legacy of Verna Wilkins' 30 years in the industry, Firetree books is expanding, updating and refreshing important messages for a new audience in today's diverse classrooms and homes.
Firetree presents unselfconscious representations of all children in our books. We aim to inspire and entertain readers by depicting the real lives of children in our shrinking, inter-dependent world.   
You can check out the website on this link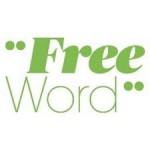 Free Word
Free Word, is an international organisation dedicated to literature, literacy and free expression. With the help of Fritt Ord, a free expression foundation in Norway, and Arts Council England, Free Word Centre first opened its doors in 2009. It is now home to 6 Residents and over 40 Associates. Free Word is a charity, and it is with the generous support of trusts and individuals that we continue to explore the cultural and political power of words.
Free Word Centre hosts public events all year round, exploring issues in contemporary politics, literature and culture. Among its programme of events are author talks, panel discussions, film screenings, exhibitions, workshops and conferences. Free Word collaborates on a local, national and international level to bring you our three major programmes: The Power of Translation, Living Dangerously: Stories of Climate Change, and Speaking Freely.
You can check out the site by clicking on this link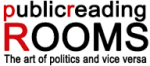 Public Reading Rooms
Public Reading Rooms is an artwork whose shape and direction is the property of those involved.
It is critical thought and adventurous politics and sophisticated materialism. Optimistic analysis and the beauty of the street lie at its heart. It will concern itself with the art of politics and vice-versa.
So welcome to the Public Reading Rooms. We hope to do a few things: some publishing and some exhibitions and other stuff too.
PRR will be a collective project with all its joys and difficulties. In utopian spirit we aim to include those from across the left who share common goals while encouraging debate on strategy and tactics.
Our history is yet to be written. We must take our part in shaping the events that will define the period in which we live.
Ours is an activist project trying to draw together all those who believe another world is possible. Come and play and as the Situs used to say bring what you hope to find.
You can explore this site by clicking on this link: http://www.prruk.org/

The Orwell Society
The Orwell Society is dedicated to the understanding and appreciation of the life and work of George Orwell, one of the greatest writers of the twentieth century. This is the pre-eminent society devoted to Orwell – and is open to all worldwide. The Society is a registered charity in the UK and aims to keep the study of Orwell alive through its educational activities. The Society's patron is Richard Blair, Orwell's adopted son.
There are plenty of Orwell related articles, news of meetings, books and merchandise to find on the site. 
Click here to go to the home page: http://www.orwellsociety.com/home/

Little Parachutes
Little Parachutes provides a unique and simple way to search for picture books that address situations and issues that young children experience.
By browsing the Little Parachutes library you can quickly find stories which feature subjects such assharing, moving house, potty training, eating healthily andvisiting the doctor. Also included are more challenging situations such as bereavement, adoption, divorce and serious illness in the family.
You can see much more on their website which can be accessed on this link : http://www.littleparachutes.com/about.php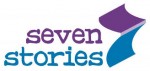 Seven Stories - The National Centre for Children's Books
Seven Stories is the national home of Children's Books. There is no other place like it in the UK.  Everything we do celebrates children's books, their creators and their readers.  Many of the best loved books for children are written by British authors and illustrators, changing the lives of those who read and enjoy them. We select original artwork and manuscripts - from first scribbles to finished books - to create our innovative exhibitions and popular events. 
You can access the website on this link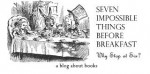 7 Impossible Things Before Breakfast
Here's what the founder of this blog has to say about it:
Our vision for this blog, founded in August 2006, was pretty simple: We planned to talk about the books we read. And we did. We read lots of different kinds of books: picture books for toddlers, memoirs, young adult fiction, graphic novels, Man Booker Prize-winning high-art metafiction, whatever. And we wrote about them, whenever we could, in the hopes that we could a) let you, the reader, know about a book that you might like to read, too, and b) inspire discussion about said books.
In 2009, Eisha decided to officially back out of the blog. As you can see here, her career path simply shifted (though we admit we joked about staging a fake fight and making it look like she was storming out). I (Jules, that is, pictured here) miss her, but we still keep in touch. AS IF we wouldn't. She and I have been best friends for as long as that picture up there is old. Longer, actually.
So, now I run this joint alone and have since '09. Even before Eisha officially backed out of 7-Imp, my focus shifted slightly. For different reasons, I primarily post about illustration — picture books and illustrated novels. I simply couldn't keep up withblogging about novels I'd read, though I still read them. I now leave the blogging about novels to the numerous other bloggers who are way better at it than I — unless, like I said, there are illustrations involved, in which case my interest will be piqued.
I don't even consider 7-Imp a "review" blog anymore. I'd like to think of it as a sort of literary salon where authors and illustrators stop by, after getting a cup of cyber-coffee, to share their craft — and where illustrators wake us up with art.
You can access the site on this link and have a good look around!
The Mary Quaile Club
The Mary Quaile Club was set up in December 2013. The aim of the Club is to hold regular discussions on working class history and its links with contemporary political issues facing working people in Tory Britain.
The founders of the Club feel that conferences and seminars on working class history are often too academic in nature and are failing to engage with a wider non-academic audience. We believe there is a new generation of political activists campaigning on issues such as the bedroom tax, the privatisation of the NHS, zero hours contacts, fracking, the slashing of welfare benefits etc who would engage with discussions on history and politics, but who are not being reached at present.
If you want to know more about Mary Quaile and the club you can click here.
Alanna Books
A great small, independent publisher most famous for the Lulu series of books. here's what they say about themselves:
Alanna Books is a small independent publisher. We are passionate about children's books and we believe everyone loves a good story! However, some children struggle to find books in which they see themselves 
and their experiences. So at Alanna Books, we aim to produce stories that are naturally inclusive of a wide range of people and experiences - so ALL children can enjoy them. 

Most of all, however, we believe that deep down, we are far more alike than we are different... and that everyone loves a good story! 

So, we are committed to nurturing readers and showing them positive examples of children – and bears and geese and frogs – who love books and reading.
their website is colourdful and easy to navigate - so take a look. 
You can find them by click on this link
Carousel : The guide to children's books
Carousel, published 3 times a year is a magazine which aims to inform its readers about the world of children's books. The contents of each issue include new book, signed reviews ranging from babies to young adults and covering fiction, poetry and information. Alongside are articles and in-depth interviews with authors and illustrators. The editorial team have a vast experience between them of working with young people as teachers, librarians and booksellers. The link between them is their passion for quality children's books and their belief that every child has the right to be presented with appropriate books. 
(David Blanch)
You can access the site on this link
BOOKS COMBINED
Combined Academic represents North American University Press titles in Europe, the Middle East and Africa, and now also the Asia Pacific region. Currently we are proud to work with 13 different University Presses.
This blog is about the power of books.
Better than anyone, we think writers understand books' potential, and how books, as cauldrons for ideas, can change us, and our perspective on the world. At bookscombined.com we're asking authors to write about the books that have had a significant impact on their lives – the good, the bad, and the ugly.
In addition, once a month we're profiling the inspirational independent bookshops and booksellers we are privileged to work with. They've made books their life's work, and each has a story to tell.
Co-created with our Presses, the blog is curated by Dr. Emma Longstaff, special projects manager at Combined Academic. You can contact her at emmalongstaff@combinedacademic.co.uk
If you would like to republish an article from the blog, please contact us at the address above. If you wish to republish an article, we ask that you credit the Books Combined blog as the original publisher of the material and provide a link to the source post somewhere alongside the republished content.
…
The image above is by Sonny Abesamis. It features "Language of the Birds", a permanent installation by San Francisco artists Brian Goggin and Dorka Keehn.
You can access the site on this link : http://bookscombined.com/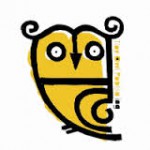 Tiny Owl Children's Book Publishers
Tiny Owl is an independent publishing company, committed to produce quality books for children.
Our goal at Tiny Owl is to introduce the cream of the crop of global children's literature, contemporary and old, to the English speaking audience.
Find their great website here on this link.
theracetoread
Children's Literature and Issues of Race
The blog's author says:
Welcome to my blog!  I'm Karen Sands-O'Connor, a professor of children's literature and a mom in a multiracial family.  In both these parts of my life, I've found that children's books often have the capacity to talk about race in ways that we don't–or can't–talk about it anywhere else.  This blog will focus on some of the books, people, and ideas that help or hinder children from talking about race, and why the discussion is crucial to all of us.
It's a great site and you can find it on the link below.
https://theracetoread.wordpress.com/

The Siobhan Dowd Trust
The Siobhan Dowd Trust works to give young people the opportunity to read and enjoy literature. It is the money earned through royalties and foreign sales of Siobhan's books that allows the trust to support deserving projects.
 
The Siobhan Dowd Trust exists to fund any person or groups that:
Take stories to children and young people without stories;
Bring the joy of reading and books to children and young people deprived of access to books and of the opportunity to read;
Fund and support disadvantaged young readers where there is no funding or support. In accordance with Siobhan's wishes, our funding process is very open, flexible, and we hope, simple.
Click on this link to see the website.

The Library Campaign is a registered charity funded entirely from donations, membership subscriptions and affiliations that aims to  advance the lifelong education of the public by the promotion, support, assistance and improvement of libraries through the activities of friends and user groups.
In seeking to achieve these objectives The Library Campaign will:
Stimulate the establishment of local Friends and User groups by the provision of information and publicity materials.
Facilitate the exchange of information between Friends and User groups and represent their views nationally.
Disseminate information on local initiatives through The Library Campaigner, regional conferences and other means.
Campaign politically whilst remaining independent of all political parties.
Affirm that publicly funded libraries and information services continue to play a key role in lifelong learning.
Read more about them on this link.

We Need Diverse Books
A campaigning website for diversity in children's books. Their mission statement says:
We Need Diverse Books™ is a grassroots organization of children's book lovers that advocates essential changes in the publishing industry to produce and promote literature that reflects and honors the lives of all young people.

Kay Reid Crafts
 Kay is based in Charlotte, North Carolina, USA and specialises in handcrafts with a book related theme. She does handmade original cards and bookmarks, quilting and knitting. She specialises in commissions and she would be happy to discuss your needs with you. She can be contacted in the first instance by email :  kreid7@nc.rr.com

Pen International
PEN International promotes literature and freedom of expression and is governed by the PEN Charter and the principles it embodies: unhampered transmission of thought within each nation and between all nations.
PEN International is the worlds leading association of writers, working to promote literature and defend freedom of expression around the world. PEN was founded by the British poet, playwright and peace activist C.A. Dawson-Scott, as an international club providing space for writers to share ideas and as a forum, uniting writers irrespective of their culture, language or political opinion. Today PEN International connects an international community of writers from its Secretariat in London, spanning over 100 countries, with 149 PEN Centres worldwide.
http://www.pen-international.org/who-we-are/
Readathon

Reading for pleasure, reading to fundraise, reading to help seriously ill children... all great reasons for running Readathon in your school.
Our approach is simple but effective: pick a time, let children choose what they want to read and add a sprinkling of challenge. Then sit back as they enjoy their chosen books, without test or evaluation.
The effects are amazing. It can literally transform their lives!
   Chris Collett :  novelist and writer
Take a look at Chris's website to see some of the background to her excellent series of detective novels featuring D.I. Tom Mariner. There's lots of good stuff on here and you'll sometimes find new stuff before it finds it's way into the published titles.
http://www.chriscollettcrime.co.uk/
Letterbox Library : A Children's Bookseller celebrating equality and diversity
This is what the lovely people at Letterbox say about their mission:
Over the years, Letterbox Library has grown, developed and flourished. We now have a permanent shop, a small office staff team, a wide group of volunteers, a vast range of book suppliers in the UK and overseas and over 300 titles listed in our catalogue/on our website. Our books celebrate equality and diversity across the board and you'll find them in schools, nurseries, children's centres, libraries, charities and homes throughout the UK. Above all, we are known for our stringent selection procedure which has secured our reputation as a key supplier to the education sector and has kept us popular with parents and carers!

Letterbox Library is committed to celebrating equality and diversity in the very best children's books. We believe that challenging stereotypes and discrimination should play a fundamental part in every child's education and that we all, as adults, share a collective responsibility for making each and every child feel valued, regardless of their background or abilities. 
Check out their website to see the full range of books and services.
http://www.letterboxlibrary.com/index.html
   Inclusive Minds : Working together to change the face of children's literature
Here is what Inclusive Minds say about their philosophy and mission.
Inclusive Minds is a collaboration of consultants and campaigners with a passion for inclusion, diversity, equality and accessibility in children's literature
Our Work
We develop and deliver innovative projects aimed at creating truly inclusive, diverse and accessible books. 
We work with writers, illustrators, publishers, library professionals, teachers, booksellers, charities, book organisations and – most importantly – children and parents.  
Our Philosophy
We believe in breaking down barriers and challenging stereotypes to ensure that every child can access and enjoy great books that are representative of our diverse society. Every child should be able to find him or herself in books, so mainstream books need to represent every child.
http://www.inclusiveminds.com/
 Barefoot Books : Imagine. Explore. Create. Connect. Give back.
We've been buying Barefoot books for many years now and they are always a treat. Great production values, brilliant illustration and always a great positive ethos. Here's what the Barefoot people say about their mission:
At Barefoot Books, we celebrate art and story that opens the hearts and minds of children from all walks of life, focusing on themes that encourage independence of spirit, enthusiasm for learning and respect for the world's diversity. The welfare of our children is dependent on the welfare of the planet, so we source paper from sustainably managed forests and constantly strive to reduce our environmental impact. Playful, beautiful and created to last a lifetime, our products combine the best of the present with the best of the past to educate our children as the caretakers of tomorrow.
You can also become a Barefoot agent or sales person if you want to spread that message. Take a look at their website:
https://www.barefootbooks.com/about-us/core-values/
Aidan Chambers : Writer of fiction for young adults, editor of anthologies, script writer for television and radio and more!
Aidan is a prolific writer of books primarily aimed at the teenage market. He is frequently cited (or accused) of writing about challenging or controversial subjects - but we like to think he just writes good stuff that young people actually want to read. He's got a great website packed with stuff and he's also got his own app. that you can download.
Find it all at http://www.aidanchambers.co.uk/index.htm
  Tamarind Books : promoting diversity in children's books
Founded in 1987 by the wonderful Verna Wilkins, despite now being a subsiduary of Random House it continues to promote wider diversity in children's book publishing. Take a look at the company's patrons - headed by Verna and including luminaries like Michael Rosen, Meera Syal, Jamila Gavin and Benjamin Zephaniah. Fantastic. Go and take a look at the site and you'll find some interesting entries on the blog.
http://www.tamarindbooks.co.uk/index.asp
Book Trust

One of the leading charities promoting books and reading for the young. They have been an established and important part of the UK book scene for many years and their site has plenty of information and activities to help inspire a love of books. Here is what they say about themselves:
Book Trust is the largest reading charity in the UK. We work to inspire a love of reading in children because we know that reading can transform lives. We give out over two million carefully chosen books to children throughout the UK. Every parent receives a Book Trust book in their baby's first six months.Our books, guidance and resources are delivered via health, library, schools and early years practitioners, and are supported with advice and resources to encourage the reading habit. Reading for pleasure has a dramatic impact on educational outcomes and well-being and social mobility, and is also a huge pleasure in itself. We are committed to starting children on their reading journey and supporting them throughout.
This is where you can find Book Trust.
Bruce Johns : Writer and Cruciverbalist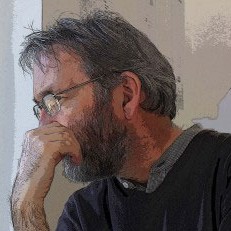 Bruce writes fiction, memoir and essay - and his site also gives you the chance to do some original crossword puzzles. Here's what Bruce says about his own site:
"For the last three years my focus has been on non-fiction. I am well on the way to fulfilling an ambition to record my family history, the first volume of which, The Dancer and the Drum, is complete and doing the rounds of literary agents. I hope to finish the second, provisionally titled The Man with Eight Names, by the end of the year. You can follow the progress of this enterprise and my efforts to find a publisher through the Life Writing section of the website and in my blog.
Following a move to the countryside I am also undertaking a year-long study of a short road near my house. A mixture of walking diary and self-education, The Lane takes a small segment of the world and observes it minutely. The recipient of some lavish praise, it is also seeking a publisher.
I started out writing Fiction, which is the part of the website where you can catch up on this aspect of my work. The short form became an interest while studying for Birmingham City University's Graduate Diploma in Writing, which I passed with distinction. A number of stories are available in published anthologies, two of which I co-edited. A collection of my own work is the aim.
On, or even behind, the backburner is my novel, Flagfall, set in Hong Kong at the time of the transfer of sovereignty to China. Like the Empire which came to an end in 1997 its final chapter is long overdue.
Finally – for now, at least – I am an avid cruciverbalist who sees in all language a potential for clues. Examples of my puzzles can be found at Crosswords or you might want to have a go at Clue of the Week (see below), correct answers to which will be rewarded with a prize."
Outside In World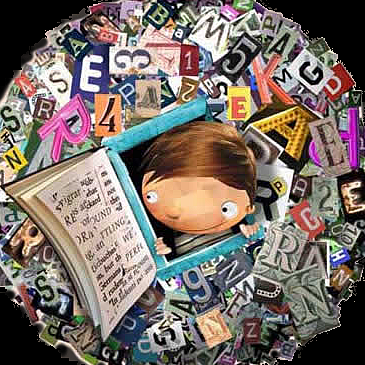 An interesting, informative and interactive site that focuses on the world of international children's literature. Here's what they say about themselves:
Outside In World, the organisation dedicated to promoting and exploring world literature and children's books in translation.
We find the most exciting books from all over the world and introduce them to UK audiences, enabling them to broaden their reading experience and explore different cultures through books. Our website offers a wealth of information about books, authors, illustrators, projects and useful resources. Our site allows you to search for books in various different ways - by age range or by continent/country or by author, title or keyword.
The Outside In Website can be found here.
BookScans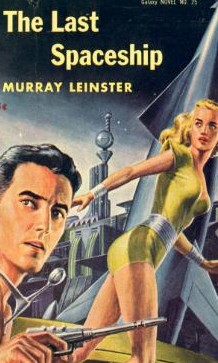 This really is great fun. This is a site run by a pulp fiction fanatic called Bruce Black who lives in St. Louis. He has set himself up to build a huge archive of the cover art of paperback pulp fiction and gets contributions from all over the States. There's some really fabulous book covers here. Go and have a browse if you've got time to spare or if you are a potential book cover obsessive.
You'll find the site here: Bookscans
Pop-Up and Moveable Books : University of North Texas

If you are interested in the history and development of the pop-up or moveable book you'll find a serious and informative history on this impressive university site. Lots of information covering European and US examples and they focus on key publishers as well as giving an historial overview.
You'll find the website hosted by University of Texas.
Books are my Bag
BOOKS ARE MY BAG is a nationwide campaign to celebrate bookshops. This collaboration between publishers, bookshops and authors is the biggest ever promotion of bookshops. For many people bookshops conjure fond images of book readings, in-store cafes and delight at the discovery of a new author. In fact, 56% of all book buying decisions are made by consumers in a bookshop and high street bookshops (both chains and independents) still account for almost 40% of books bought by consumers. Yet, many high street bookshops are under threat.
Find our more on their website which can be found here.
The Reader Organisation
This is well worth checking out. A community-centred reading project that does loads of really interesting stuff. They say:
We bring people and great literature together.
Our primary way of doing this is through our innovative shared reading model, bringing people together in weekly groups to listen to poems and stories read aloud. Thoughts and experiences are shared; personal and social connections are made.
The Book Cover Archive
A must for those of you who find book jacket art irresistible. In particular take a look at their blog which has some fabulous and arresting images.
The Book Cover Archive is edited and maintained by Ben Pieratt of General Projects and Eric Jacobsen of Whisky Van Gogh Go.
Centre for the Study of the Book Bodleian Libraries, Oxford
You'll find teaching and research materials on this site. Obviously an acdemic collection of work but still well worth checking out.