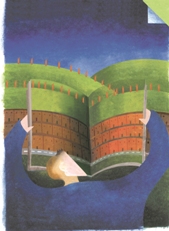 posted on 18 May 2016
Writing the World for Today's Kids: Diversity Essentials by Beverley Brenna
The Canadian Society of Children's Authors, Illustrators and Performers (CANSCAIP) have posterd a recording on Youtube of author Beverley Brenna talking about the art of writing for children. They say the recording gives:
Ten tips from SK author Bev Brenna about writing for today's kids. Bev's award winning fiction portrays characters with exceptionalities and her perspectives call for titles that reflect contemporary kids with diverse abilities. The author of over ten books for young people, Bev is also a professor specializing in children's literature and reading at the University of Saskatchewan. 
You can view the full recording on this link to Youtube
You can also find CANSCAIP on this link and you can view Beverley's website on this link.