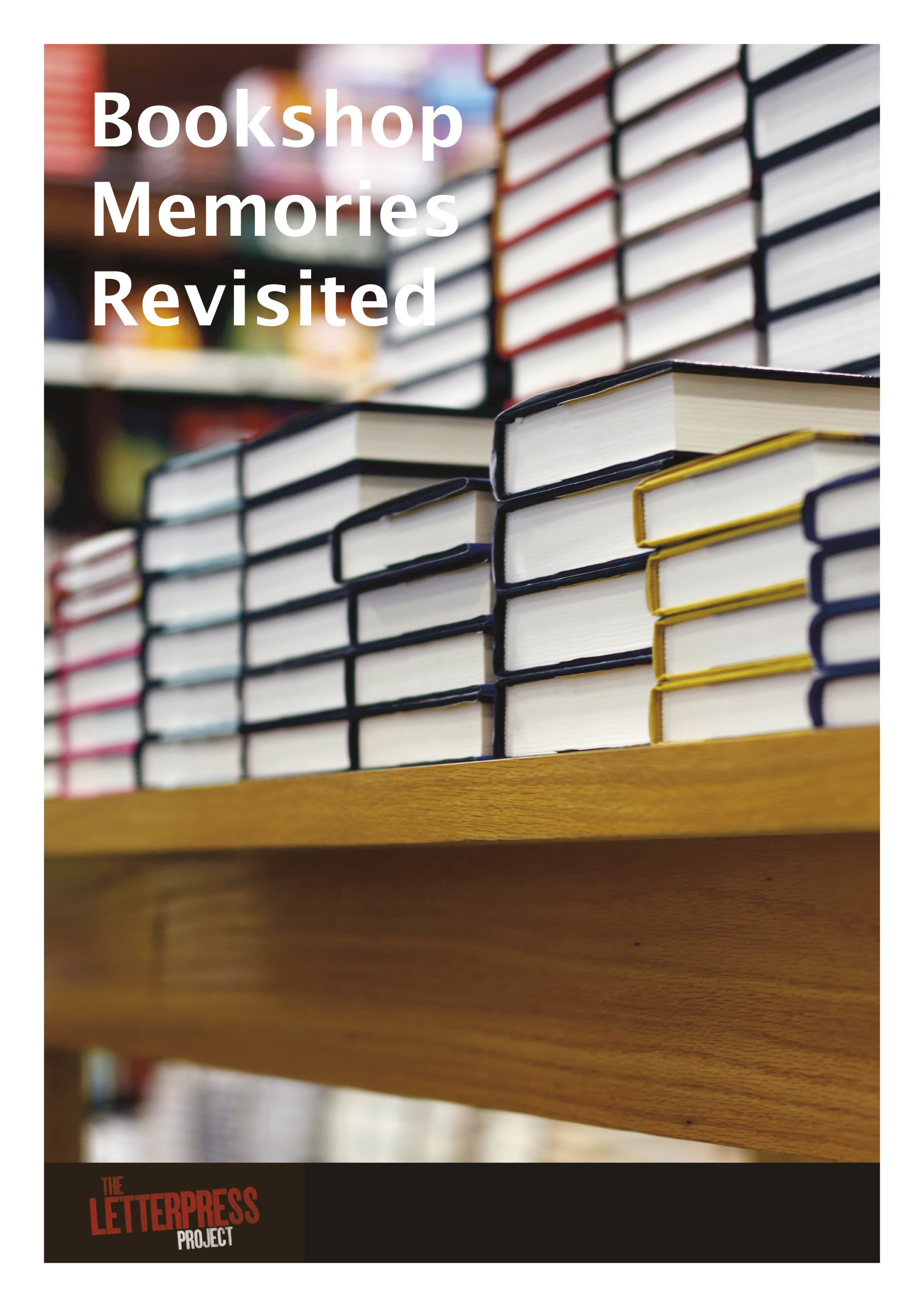 posted on 16 Feb 2016
Bookshop Memories Revisited
The Letterpress Project is delighted to present a brand new collection of original essays and reflections by people who love books and bookshops – professional authors, booksellers, book collectors and people who just love the printed word.
This publication also marks the first anthology produced by The Letterpress Project which started its work in September 2015 and has been building a steady following since its launch. The project exists to promote a love of the printed, physical book and to celebrate the very special qualities of the bound volume. By happy circumstance, 2016 also marks the 80th anniversary of the publication of George Orwell's much celebrated essay Bookshop Memories, which, it is fair to say, takes a somewhat jaundiced view of the pleasures of the second hand book trade.
For us here at The Letterpress Project this seemed a good excuse to ask our friends and supporters to provide us with their own bookshop memories to redress the balance – and they have done us proud.  Our thanks go out to professional writers like Kevin Crossley-Holland, Alan Gibbons, Bev Brenna, Kate Maryon, Mary Rochford, Ria Amber Tesia  and Bruce Johns who have given their contributions for free and, of course, to all the other contributors from backgrounds too diverse to mention who have given their time, effort and talent to support this project. What they've produced is an array of experiences that takes us from the life of the professional bookseller to the concerns of the obsessive collector, from local favourite shops to exotic overseas locations and from the aesthetic to the political. Reading this collection will give you anything from a momentary thought about a special time, a paean for something lost, a time of your youth recollected in tranquility or a more thoughtful, bookish analysis of the forces shaping the bookshop experience.
 We have now published the collection as a free pdf on our website and we hope you enjoy coming with us to visit all those shops – past and present. We are aware of the potential irony in a project dedicated to the pleasures of the physical, paper book publishing its first anthology on line and so we are happy to also announce that we have raised sufficient funding to have a limited print run of 100 copies published in book form.
Read all the contributions here on this link: