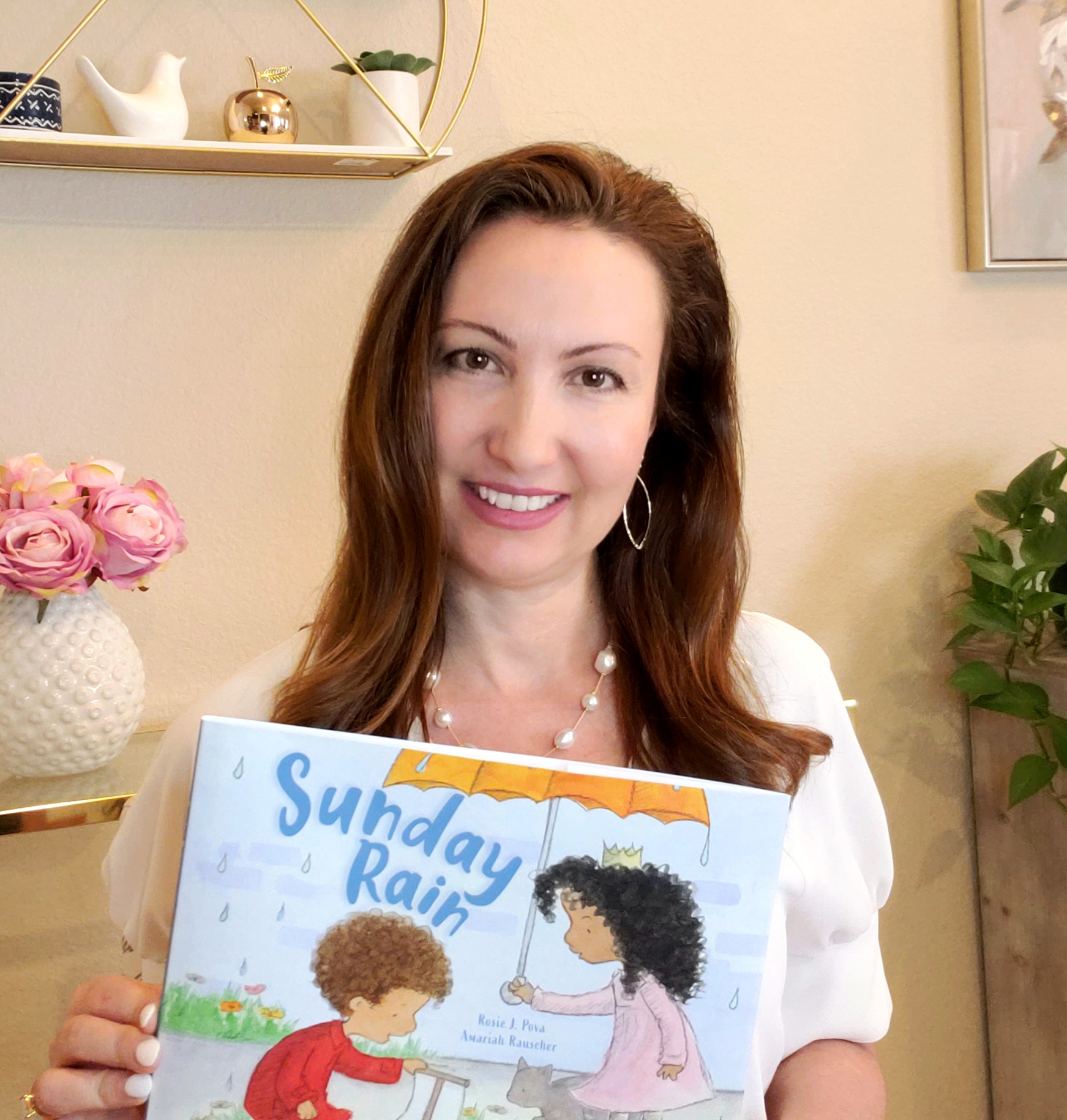 posted on 14 Apr 2021
An Interview with Rosie J. Pova
The Letterpress Project has asked authors and illustrators to think about what has inspired them as artists, what their favourite books are and how they relate to their audience - we've also asked them if they themselves are book collectors.
We are delighted to present an exclusive interview with author, Rosie J. Pova. Rosie is a multi-published, award-winning children's author, poet, speaker, writing coach and school presenter on a mission to inspire children not only to read and write more, but to use their creativity, follow their passions, dream big and believe in themselves. She's a Writing Instructor for the Dallas Independent School District, an instructor with Writing Workshops Dallas, teaching online picture book courses to children's writers, and also serves as a judge for Rate Your Story.
Rosie speaks on many women's topics as well and has appeared on radio and print media.
Her newly released picture book, Sunday Rain, was featured in The New York Time and Parents Magazine. Her upcoming picture book, The School of Failure: A Story About Success will be released in spring of 2022. Visit Rosie at www.rosiejpova.com.
Social Media Links:
Website: www.rosiejpova.com
Twitter: @RosiePOV   [https://twitter.com/RosiePOV]
IG: https://www.instagram.com/rosiepova/
FB: https://www.facebook.com/RosieWrites
You can see what she had to tell us on this link to her interview: