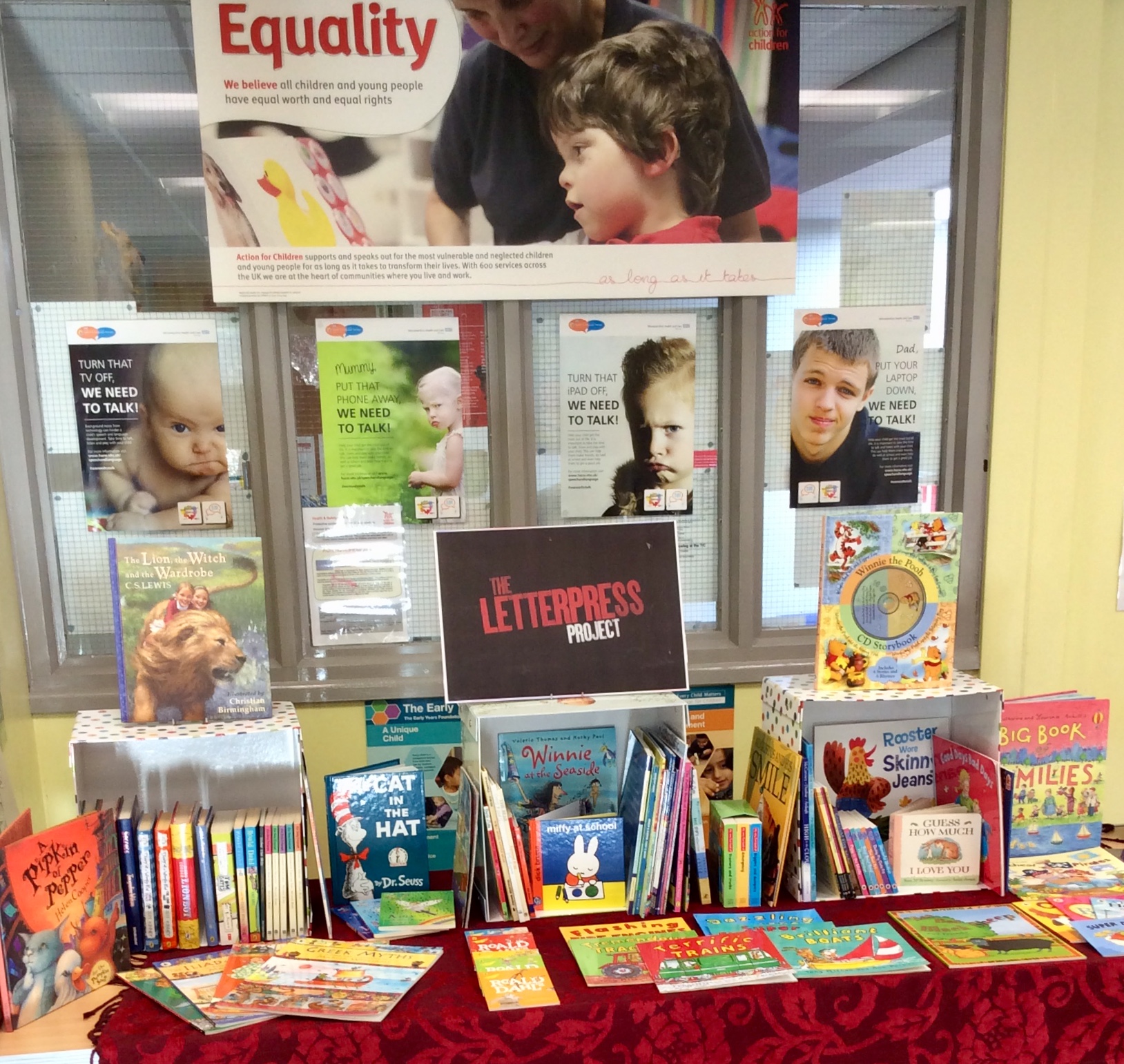 posted on 08 Feb 2018
Jolly Babies And Books At Sunshine Children's Centre In Malvern
Children's Centres are such a great idea because they are designed to provide a bespoke, well- resourced, comfortable and friendly place where families of under- fives can meet, have space and time to play with their children, talk to a range of early years professionals if they need advice and be able to easily find out information about benefits, education, health and much more. Back in 2000 when I worked on one of the first Sure Start projects in Birmingham, the political vision was that there would one day be such a place in every community within 'pram walking distance'.  Sadly, this is no longer the case and Sunshine Children's Centre run by Action for Children in Malvern is now the only one in the town but only hosts two such play sessions for children and their families per week. Instead the Family Support Workers go out to meet families and their young children to provide advice and support in a variety of playgroups in the area.  The beautiful building is used for meetings and individual therapy and ante natal sessions throughout the week but the idea that this is a busy hub of varied everyday activity has long gone.
However, what they do offer to local families is excellent and I very much enjoy going to share stories, and to offer children's books in exchange for a small donation to the project. This was my second visit where I was invited to have fun with mothers and their babies under one year of age and to talk informally about books and the time flew. Watching how even very young babies react to books is so interesting and part of this comes from their evidently strong relationships with their mothers. All were obviously besotted with their babies and spent time leaning into their faces, smiling and encouraging responses. Whoever thinks that babies all look the same needs to spend some time somewhere like this – such a variety of little characters, some looking very stern and others chuckling and chattering away. I try not to loom in too much as babies can be very wary of unfamiliar faces but I spend an hour being generally smiled at which was a bonus! I had set out some of my favourite board books for them to look at and play with and several of the older babies were able to pick each one up and looked at them trying to focus. There was even a bit of a tussle over 'Lullaby Lion' by Vivian French, illustrated by Alison Bartlett when seven month old Billy offered it to nine month old Flora ( names have been changed)and then she tried to grab it back.    
This was a group of mothers who obviously enjoyed looking at books already and several told me that they had lots at home – good news as mostly first time parents. I really enjoyed watching one of them reading 'Where is it'? by Rod Campbell  to her four month old son and heard her say ' mummy used to like this one when she was a little girl'. At first I was taken aback because surely it wasn't that old but when I looked it was first published in 1983! Chatting with her afterwards she said that she had forgotten all about it until she saw it lying there. And then another mum said that she remembered it as well and we started a conversation about other books that had been important to them as children. That's pretty special I think and just goes to show how providing books at groups like this can evoke strong happy memories.
As I said at the beginning, providing Children's Centres where parents and their children can meet regularly to talk about everyday subjects of interest like books seems like a pretty good idea. I suppose that they could always do that at the library but that is a very different environment. We are still lucky enough to have one in Malvern but of course they are now becoming as rare as Children's Centres in many parts of the country.
Karen Argent
February 2018