posted on 17 Sep 2017
Sue Heap
I don't have many claims to fame but perhaps one I do have is that this illustrator was in my class at a secondary convent school back in the late 1960s and even came to tea at my house a couple of times! I remember her as being funny, very untidy with a mischievous streak and this is the same unconventional personality that shines from her many distinctive picture books.
After leaving school, we went our separate ways and she studied photography at Hull College School of Art. She worked in animation and then as a designer for The Oxford University Press and moved on to Walker Books, starting her illustrating career with school text books. Her first picture book, 'Mouse Party' was published in 1995 and she has now illustrated over thirty, some of which she has written herself, including 'Cowboy Baby' inspired by a visit to Arizona, which won the Gold Award in the Nestle Smarties Prize Gold Award in 1998.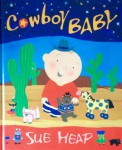 That one in particular is typical of her illustrative style being deceptively simple with a baby faced character who stares out at the reader inviting friendship and fun. This friendly atmosphere is aptly summarised by an unaccredited critic in 'Publishers Weekly' who commented that she 'nimbly enters into a toddler's sense of play'. 
Toys and animals play an important part of any young child's landscape and these are always included throughout her books. All her cartoon-like pictures are boldly coloured using acrylics as her preferred medium and the more detailed characters and other sometimes densely patterned items are often set against plenty of blocks of white space which gives them more impact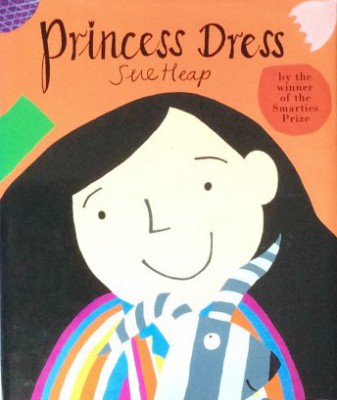 .
Information about her on the Walker Books page tells us that she has always loved reading and it comes as no surprise that she was an avid consumer of comics which explains her particular illustrative style:
'I loved the characters and the world that the artist conjured up from them. It intrigued me how an elephant, a pig and a squirrel could wear clothes and, even more fantastically live in the same house!'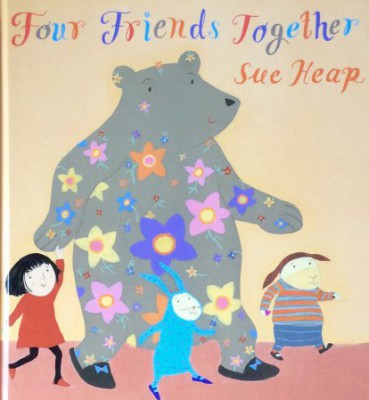 She has worked with several famous writers including Michael Rosen, Phyllis Root and Vivien French but one of her best known collaborations is with her friend and fellow illustrator Nick Sharratt. Their illustrations consistently brim over with exuberance and energy. Together they have produced some of the iconic comic strip like illustrations for two of Jacqueline Wilson's books' Double Act' and 'Buried Alive'. The two friends also feature themselves as characters in their picture books such as 'Rainbow Jelly' and 'One to Ten and Back Again' which are aimed at younger readers.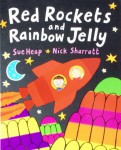 More recently she has published a very successful series of books with Teresa Heapy based on traditional fairy tales and I think that these illustrations are full of her characteristic anarchic humour.  I think that overall I would describe her work as being comfortably surreal, because everything is vaguely familiar if sometimes strange. It is perhaps this ability to try to represent the world through a child's eyes that makes her so successful.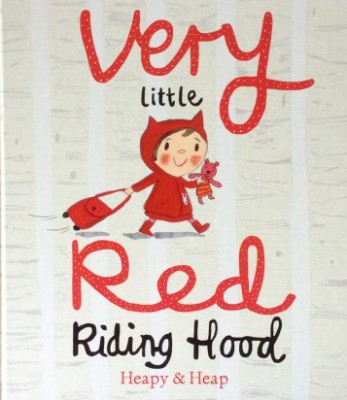 Several years ago I was lucky enough to be given one of her paintings as a Christmas present and was inspired to get back in touch via her publishers. She eventually sent me a long and very warm letter in reply and I need to find her again because she still sounds delightful, if Katherine MacAlister's feature for 'This is Oxfordshire' in 2001 is anything to go by:,:
'Sue Heap appears as eccentric as one of the characters in one of her award- winning children's books. She sweeps in for her interview wearing a striking array of bright woollen clothes and a bizarre, tasselled scarf …' 
Karen Argent
September 2017