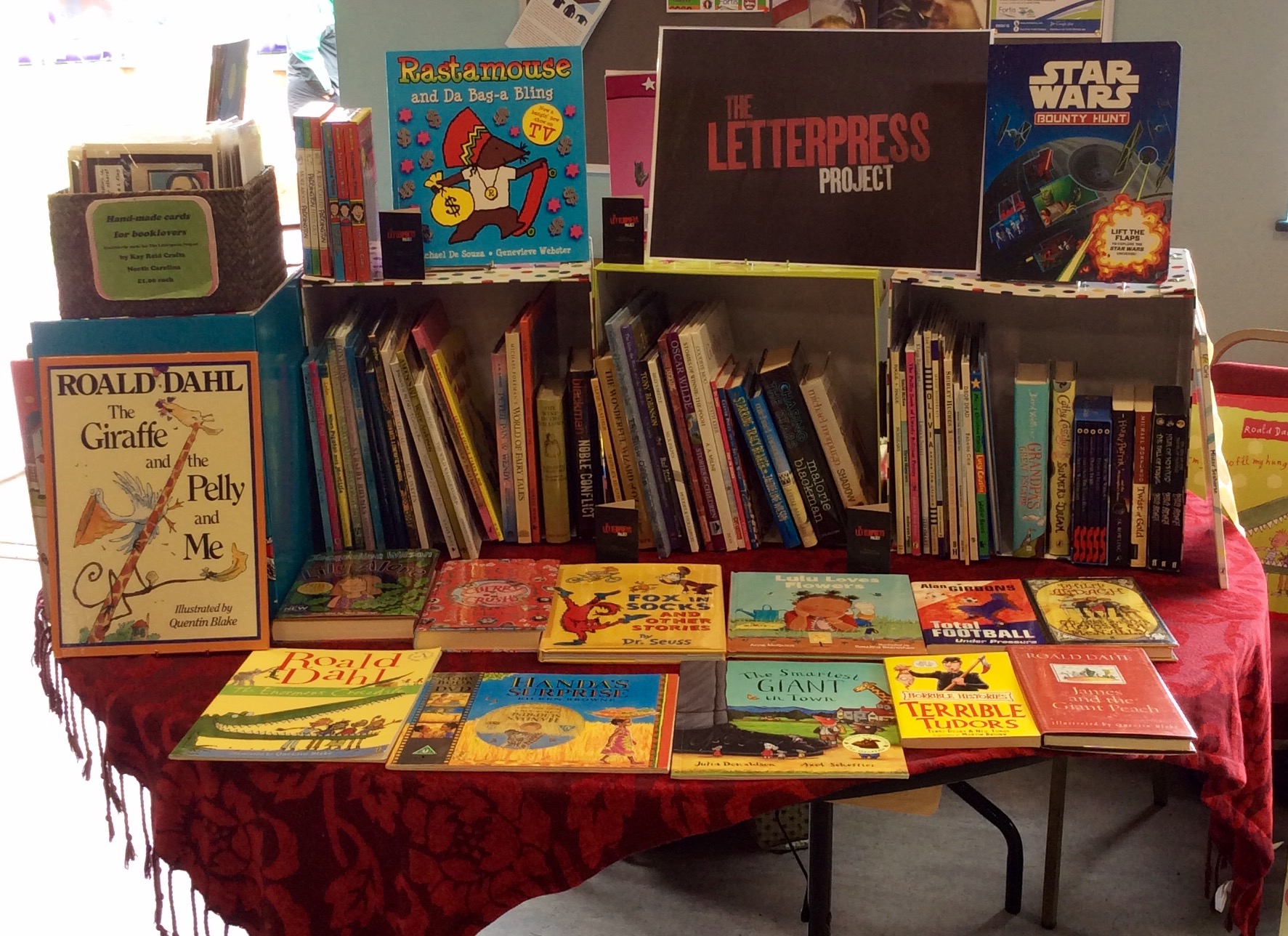 posted on 14 Sep 2017
 'Whatever Makes You Different Makes You Special' Fun Day Children's Bookstall
We are always keen to be invited to do a bookstall at community events and so I was pleased to do a children's bookstall at this fundraiser for the local charity 'Whatever Makes You Different Makes You Special' at Malvern Football Club . I was located inside the clubhouse by the busy refreshment area.  I wasn't surprised to be virtually ignored for the first hour as children raced excitedly past me to get outside and so sat happily people watching instead. I have done a couple of similar events and realise that buying books isn't necessarily at the forefront of children's minds. After all – I am competing with the exciting outside activities that included a bouncy castle, crazy golf, tractor rides, face painting, tombola, sweets, ice cream and lots more.
Eventually I had a couple of potential young customers who wanted to look at practically all of the books on display – which was fine. They didn't actually buy anything but I think that they enjoyed browsing. After two hours I had only sold two Jacqueline Wilson books, 'The Gruffalo's Child', a Star Wars Annual and three non- fiction paperback books about animals, but there were still plenty of happy browsers.
The weather had been pretty dodgy from the start but as the clouds gathered and the rain began to lash down – I started to get a few more customers. A boy dragged his younger brother across the room shouting 'Look -they've got a Harry Potter'! One anxious looking girl was looking for information books about the sea to help her with a school project and by chance we had two which produced a big smile. A grandmother was very happy to find a copy of 'Wind in the Willows' which she remembered very fondly.  A friendly ten year old boy kept returning with 50p asking to look at several of the books. He introduced himself as Luke and explained that he was a very good reader and read a page aloud to me from various ones that he liked the look of. He desperately wanted to buy 'The Lion, The Witch and the Wardrobe' illustrated by Christian Birmingham priced at £3 and tried to plead his case. At first I stuck doggedly to the asking price and sent him away looking dejected. Then I thought guiltily 'Am I going to be someone who refuses to let a child have a book? What kind of monster have I become?'
 After three hours, the rain was pounding down relentlessly and so everyone was now inside the clubhouse enjoying chips and burgers and being entertained by a very loud karaoke session, including Luke. He sang along and turned out to be the star of the show so you will be pleased to hear that I gave him his coveted book as a prize.      
Karen Argent
September 2017