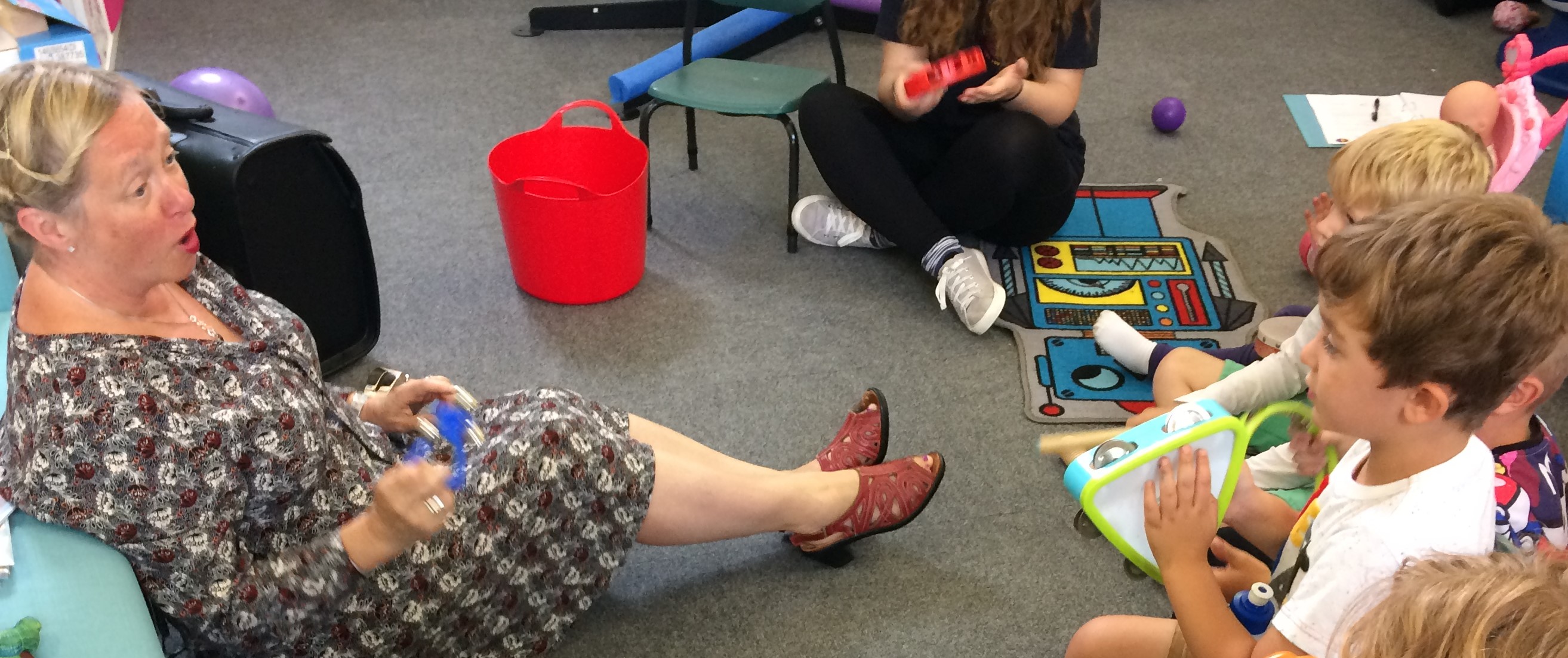 posted on 01 Sep 2017
The Very Hungry Caterpillar goes local
I have written elsewhere about my adventures on public transport to visit schools and other community settings with my increasingly creaky and wobbly heavy trolley of books in tow, so finding a crèche in the road next to my house in Malvern was a treat! This  friendly place aims to provide support for children with special needs and their families and is run by ' What Makes You Different Makes You Beautiful' ( WMYDMYB) a small, recently established local charity.
I had stopped by a few weeks ago to tell them all about The Letterpress Project and what I might be able to offer in terms of talking about books with the children and we put a couple of dates in the diary. The first one was based around reading 'The Very Hungry Caterpillar' by Eric Carle – an all- time favourite classic that retains its magic no matter how often I read it. I'm not quite sure what this is down to but it is something about the simplicity of the story and the purity of the colourful illustrations that give it such an enduring appeal.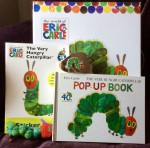 I used to be an Early Years teacher and so have read this picture book to plenty of young children over the years and watched their wide eyed response. In my opinion it is too often just used by practitioners as a counting and vocabulary book as the caterpillar goes from eating one to five different pieces of fruit. It is so much more than this because Carle is such a wonderful author illustrator and it can be used as an introduction to his many other picture books. It is also a great way to learn about the life cycle of a butterfly which is pretty impressive in terms of an example of glorious natural transformation. But the caterpillar's greediness as he grows over the period of a week is what really drives the plot. The page when, on Saturday, he stuffs himself full of chocolate cake, a lollipop and a pickle and other unsuitable things never fails to entrance and to inspire  the children to call out their own favourite foods.
There were only six children plus some staff to share the book with me this time and they all seemed to enjoy learning the 'I went to the cabbages' song beforehand. But the main event was of course taking time to look at and listen to this familiar story using my beautiful pop- up version. As expected – they were particularly keen on the sumptuous Saturday page but they were also obviously delighted with the last page where the beautiful butterfly appears to fly out of the book.
My next visit is in October and will be planned around using Funnybones by Janet and Allan Ahlberg, another picture book classic – I am really looking forward to it.
Karen Argent
August 2017