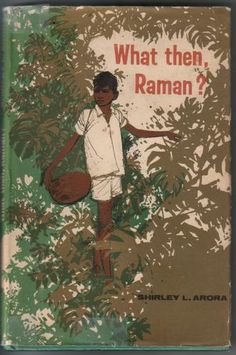 posted on 24 Aug 2017
Margery Gill
Anyone who loves the great Oxford University Press children's classics or those fabulous vintage Puffin books of the 1960s and 70s will almost certainly love the illustrations and artwork of Margery Gill – but might never have heard her name or been aware of her extraordinary talent.
Born in Scotland in 1925, she grew up in London after her family moved there for her father to take up a research job with the Post Office. At the age of 14 she took up a place at Harrow School of Art and went on to study etching and engraving at the Royal College of Art. She got her first book illustration commission shortly after the end of World War Two when the Oxford University Press asked her to do the drawings for Stevenson's A Child's Garden of Verses and worked for them over several years, juggling this with her growing family.
She moved to work for John Ryder at the Bodley Head publishing house and her pen and ink style became increasing confident and bold – she wanted her drawings to be examples of social realism rather than 'cartoon' and her draughtsmanship had a big influence on Shirley Hughes who later said of her:
"I thought her work was terrific. It made me look to my laurels. It was modern - the children she depicted were less sweet. Margery used solid black line with tremendous fluidity and ease: the way her children stood and moved was very distinctive."
By the 1960s Gill was working in colour and had become one of Bodley Head's prized possessions – she was hugely sought-after as publishers began to explore working class lives in children's literature. In his obituary written in 2008, Matthew Weaver made this astute observation:
 Her sometimes solemn drawings of children underlined a new attitude to the young. Children were no longer to be talked down to, but taken seriously. Margery's drawings, which presented a lively and unsanitised view of childhood, were in vogue. But always modest, she shunned the opportunity to exhibit her work.
At the peak of her powers she was also courted by Puffin's legendary editor, Eleanor Graham who thought her style would be perfect for their classic series  - although her public profile remained well beneath the radar. Despite her renown and status within the world of publishing and book illustration it was still possible to have her name misspelt as 'Hill' rather than Gill in the 1961 Puffin edition of  Burnett's A Little Princess.
Gill didn't always find the creative process easy and would often go through periods of despair when she would threaten to destroy all her work. But ultimately she was prolific and clearly she saw her drawing as fundamentally important to her:
 "Every drawing is a fight which I really enjoy. I enjoy, too, the failures, and starting again," 
 But by the early 1970s the prevailing fashions in book illustration were beginning to change and there was a declining demand for Gill's social realism. Her output declined significantly and ill health – breast cancer and arthritis – meant her last book was illustrated in 1985. She died in 2008.
I make a point of always buying copies of books containing her illustrations because for me they are fabulous distilled moments of time that are beautifully conceived and stunningly drawn – and I buy them regardless of whether the book is any good because it's the artwork I really want.
Terry Potter
August 2017