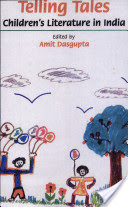 posted on 09 Jul 2017
Children's Book Illustrators in India
Telling Tales: Children's literature in India is a 1995 volume of essays edited by Amit Dasgupta and containing a short but interesting essay by Mohini Rao that provides a general overview of the nature and scope of the children's literature being produced in India. For me this was a really useful introduction because it's a topic I know very little about – we Brits are notoriously insular when it comes to literature produced elsewhere in the world.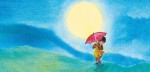 I was intrigued to come across the following paragraph in Rao's essay:
Puffin Books and Harper Collins have started bringing out attractive books and thereby, enriched children's literature in English in India. There is more emphasis on illustration and good printing as books in English have to compete with imported books. There are some excellent and much sought after illustrators of children's books today – Jagdish Joshi, Pulak Biswas, Subir Roy, Mrinal Mitra – to mention some.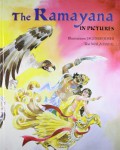 These are illustrators I've never heard of before and so I thought it might be worth poking around and seeing what I could find out about them.
Jagdish Joshi was born in 1937 and actually died in 2016, twenty years or so after the essay that lauds his name was published. In 1998 he received a nomination for the Hans Christian Andersen Award and is frequently referred to as one of India's most admired children's book illustrators. He studied fine arts at the Indian College Of Arts And Draftsmanship before working for the Hindustan Times and later the Children's Book Trust. Swaha Sahoo, writing on the IIFL website in 2016 said this of Joshi:
Illustrator Jagdish Joshi, whom we lost last month, has given us many memorable books and was known for his soft brush strokes and realistic art style. In 1998, he was a nominee for the Hans Christian Andersen Award, in recognition of a 'lasting contribution to children's literature'. Yet, Joshi did not get recognition in India.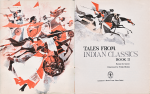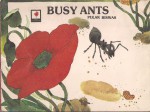 In the same article Sahoo also bemoans the lack of fame and recognition given to Pulak Biswas whose colourful and folksy illustrations for Hen Sparrow Turns Purple by Tara Publishers won the Grand Prix at the Biennale of Illustrations, Bratislava. Tiger on a Tree, also won the Biennial of Illustration Bratislava, and in 2005 was listed in the American Library Association's List of Notable Books.
Biswas (1941 – 2013) trained as a commercial advertising artist in India, Britain and Holland but left the industry in 1980 to join the Children's Book Trust. This launched a career in children's illustration that was garlanded with prizes – The National Award For Children's Literature, the Biennial of Illustration, Brataslava and a listing by the American Library Association.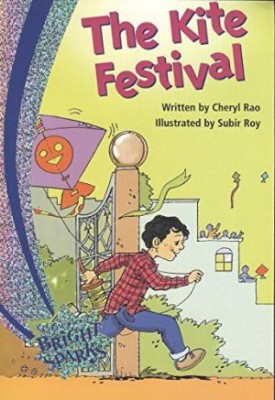 The National Book Trust features heavily in any background research on children's book illustrators – many of them seem to pass through its doors, especially given that it also has a national Centre For Children's Literature attached to it. Subir Roy, in addition to being an illustrator in his own right also acts as Art Director of the Children's Book Trust.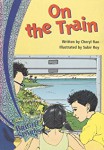 Mrinal Mitra is currently based in Canada and works with digital as well as traditional illustrative techniques. The Amazon website tells us that:
Mitra has earned a number of prestigious awards, both Indian and International, and received honors for his outstanding illustrations. Some of his recognitions include; The Noma Concours Award, Japan (twice), Illustrators Award, and Children's Choice Award, India, and honors from German Television "Transtel", Honorary Certificate from the Czech Republic, and UNICEF, New York. Many of his talented artworks have been exhibited in several different countries such as; India, Japan, Italy, Czech Republic, and New Zealand. Mitra has authored, designed and illustrated many trades and educational children's books for both Indian publishers as well as multinational Book Publishers around the globe.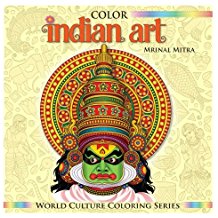 There's clearly a rich and deep tradition to explore when it comes to Indian children's book illustration. This handful of luminaries just scratches the surface – so why not go out there and see what you can find because it's sure to delight you.
Terry Potter
July 2017