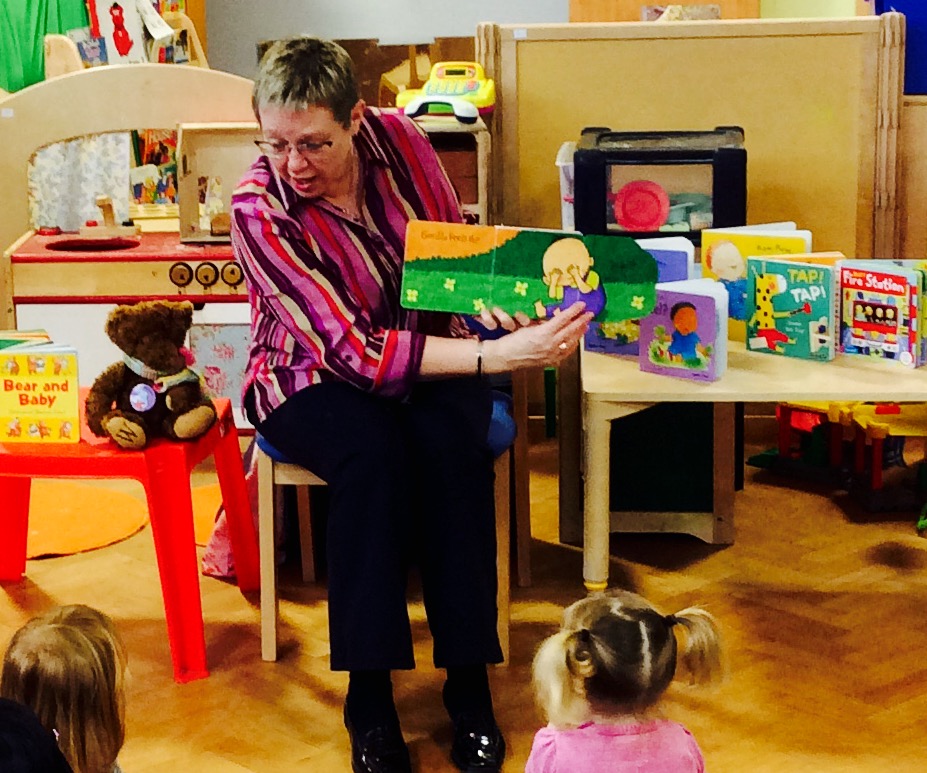 posted on 20 Mar 2016
The Letterpress Project @ The Brighter Futures Nursery
Project Director, Karen Argent, took Eddy Teddy along to meet the children and share stories and rhymes with children, parents and staff at Brighter Futures Nursery in Malvern on 18th March 2016. First she introduced the two and three year olds to some wonderful board books that they had never seen before – the big favourite was Postman Bear by Julia Donaldson and Axel Scheffler. The group of lively children listened and joined in with guessing who was hiding behind the flaps in this book really well.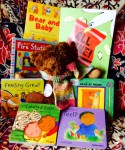 Then she moved down to the Pre School room to meet the older children and introduced them to some unfamiliar picture books including the delightfully illustrated Eliza and the Moonchild by Emma Chichester Clark. Once again, the children listened beautifully and contributed lots of good ideas – hopefully they were inspired to paint some pictures later in the day.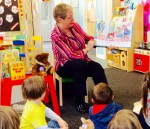 She is looking forward to a return visit to this friendly nursery very soon.