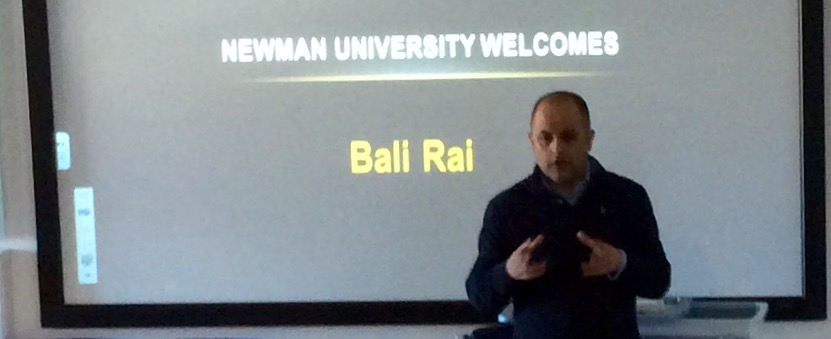 posted on 08 Mar 2016
Bali Rai @ Newman University 7.3.16
Newman University welcomed the writer Bali Rai to it's Atrium lecture theatre to talk to staff and students about what inspires and guides his work as a writer. Bali focussed on the notion of identity and used his books - in particular Killing Honour - to illustrate his ideas.
The students were treated to an engaging and no-holds-barred session which ranged broadly across issues of cultural and religious identity with Bali always keen to point out that religion, nationality and culture may be related but they are all different and should not be lazily confused. He also insisted that the most important issue of all was the primacy of human rights and that this trumps all other claims on identity.
At the end he took time to insist on just how important reading is for everyone - but especially for children in their early years.
He spoke without notes for 45 minutes and had the audience enthralled. The fifteen minutes available at the end for questions was simply not enough and discussion tumbled on outside the lecture theatre after the event when Bali signed books for the eager audience.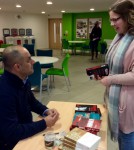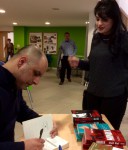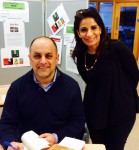 Speaking to the students afterwards they had one big message for Bali -   "Come back soon!"
Terry Potter
March 2016