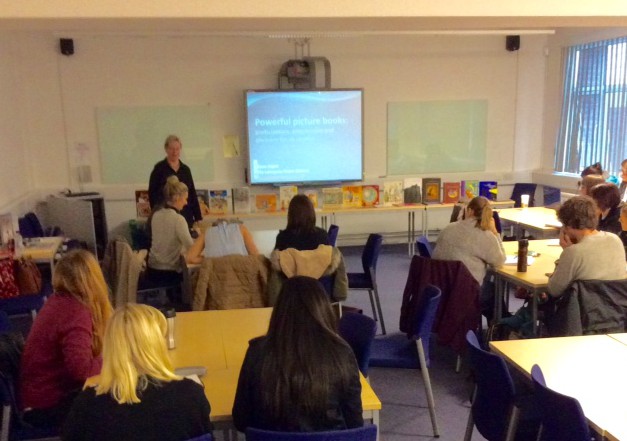 posted on 24 Jan 2016
Newman University PGCE Teacher Training Conference 2016
We were delighted to be invited to take part in Newman University's day conference for PGCE students training to be teachers. The theme of the day was reading, books and phonics and our Project Director, Karen, delivered four fifty minute sessions entitled 'Powerful Picture Books'. Karen's message to the students was that real books are an important and fantastic resource for teachers - but they also have a duty to take an active interest and to make themselves aware of the range of books that are available.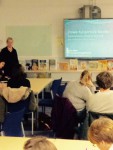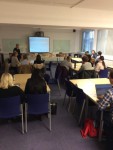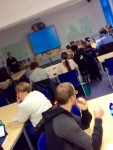 In the final session of the day Karen was joined by the guest of honour, author Jamilla Gavin. Jamila went on to close the conference with a fascinating presentation about her life and work. She still prioritises working creatively with children in schools and gave the students useful tips about what she finds works best in terms of releasing their potential. Jamila also spoke about her own journey as a novelist and the way in which her own story has shaped her writing.
A great way to end a stimulating day!