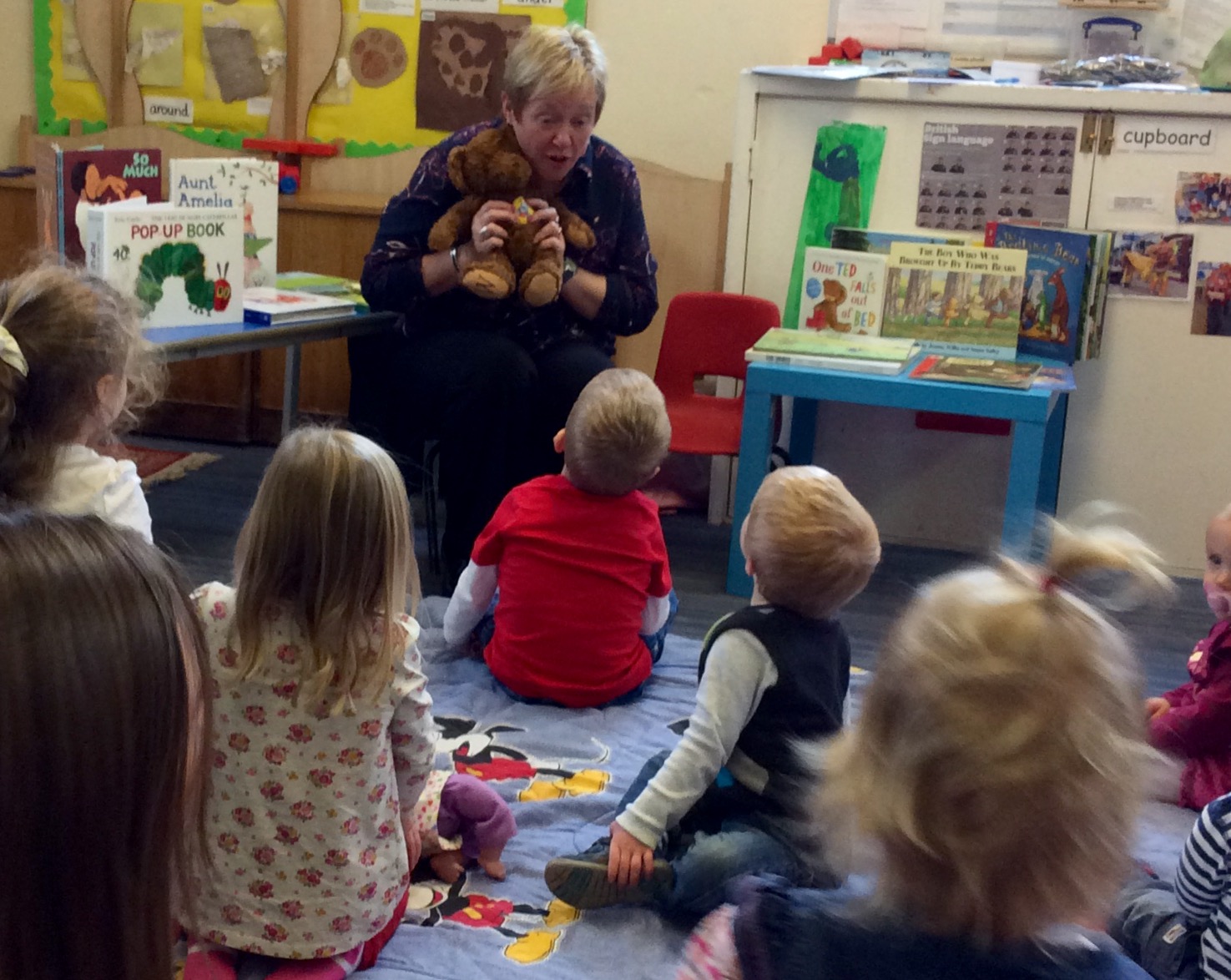 posted on 03 Nov 2015
Harbury Toddler's Group welcomed Karen and Eddy Teddy from the Letterpress Project for an enjoyable book event. The under threes and Parents and grandparents joined in with stories, rhymes and songs with great enthusiasm. The big favourites were :
' Going on a Bear Hunt' and ' The Tiger who came to Tea'
 Great fun!