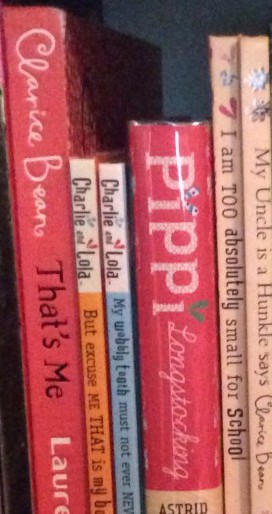 posted on 15 Oct 2015
Lauren Child
This highly distinctive illustrator freely admits that she is surprised at the success of her children's books. Although studied at art school and was taught by masters such as Quentin Blake, she struggled to find the right niche for a long time and spent a long time experimenting with jobs including a period designing lampshades. None of this was wasted because her resulting deeply layered illustrations are packed with examples of patterns and cultural references to art, film and the wider world.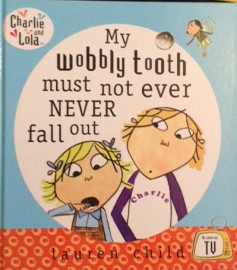 She is probably best known for her Charlie and Lola series of books written from a child's perspective of ordinary everyday events. These have gained further popularity through a popular TV series and subsequent commercial products. She has written lots of other successful picture books and now has a huge international reputation. More recently she has been working on a series aimed at older children: the Ruby Redford series which is about a girl detective. She explains that the illustrations with clear references to the graphically flamboyant book covers of American pulp fiction are just as important as the written text. As the series progresses the balance is in fact shifting in favour of the illustrations which means that these are big chunky books!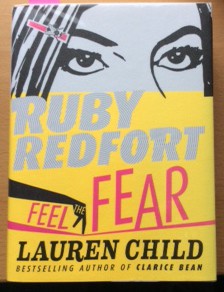 When asked the inevitable question at the recent Cheltenham Festival event: 'Which of your books do you like best?' she immediately answered 'Hubert Horatio Bartle Bobton-Trent'. This one of my favourites with its richly patterned interior scenes and overall green colour tones. The recognisable moon like naive style faces of her characters manage to convey a range of expressions. As with many of her other picture books, it is easy to see the artistic influences of Magritte in her excellent use of collage effects.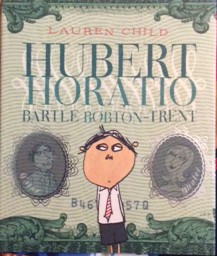 One of her distinctive trademarks, which has now been much imitated, is the way that she uses text as integral to the illustration. She always experiments with different fonts, sizes and thickness of line. Neither does she limit herself to positioning text in predictable places. This is what makes her an exciting and challenging read because she sometimes requires you to move the book upside down or at an angle to follow the text. This is not merely tricksy but means that the reader has to be actively inside the book. Some adult readers find her style over complicated and busy but this may be because it is unconventional and a style of reading that needs to be experienced from a young age.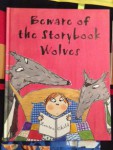 If you are unfamiliar with this highly talented and thankfully prolific author illustrator, I strongly encourage you to spend enjoyable time browsing.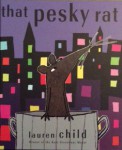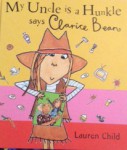 Karen Argent
16th October 2015