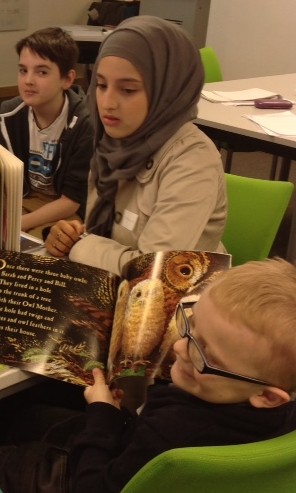 posted on 27 Jul 2015
Book Club runs every school holiday. You will need one book per person. It is usually on at 12.30 and runs for about an hour. Parents may bring a book too even though sometimes they don't always talk or vote about their book if there are too many people. You will talk about your book, let others talk about theirs, and give comments and marks out of 10. A bell will mark the beginning and end, and is usually rung by a new person. It's easier if your parents are a student or lecturer at Newman University.
I like Book Club because it is fun to see different books and see what they are like yourself. It's also good to see what different aged children give a mark out of 10 and a comment or picture so you know who to recommend your book to. It's also great to mark and give a comment about everyone else's books. It's lovely to meet new people, and share sweets together, and Karen, the person who runs it, is very kind.
So what are you waiting for?
By Bethan, age 8
Newman University book club member