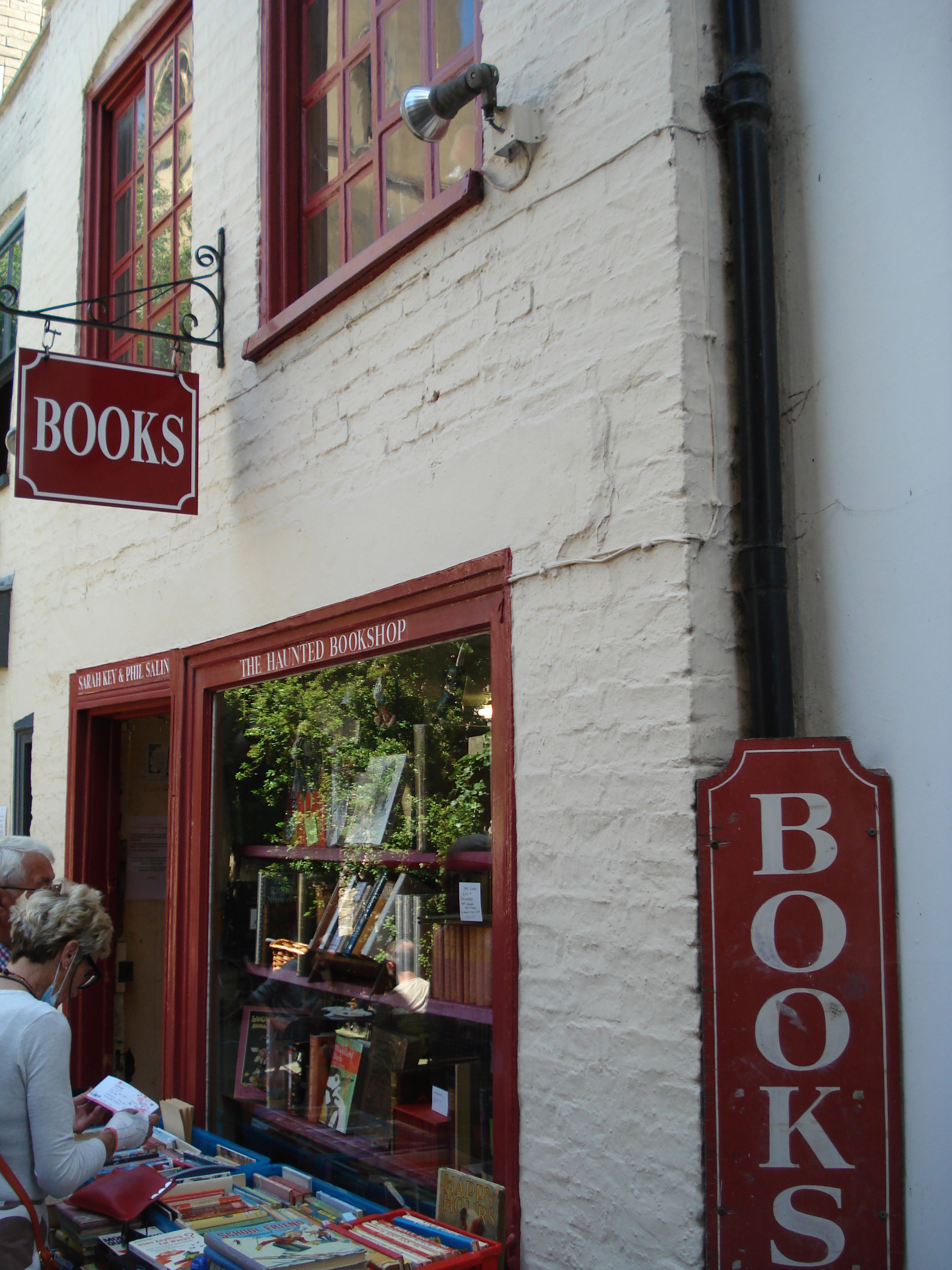 posted on 19 Aug 2021
Sarah Key Books, also known as The Haunted Bookshop, Cambridge
This famous, small second hand shop is situated in a characterful, narrow passageway in the heart of Cambridge and is the epitome of the traditional used bookstore. We visited on one of this summer's very few boiling hot days and despite the fact that Covid had trimmed down the number of foreign tourists that normal fill the streets in Cambridge at this time of year, British tourists were clearly making heroic efforts to plug the gap and so even getting to have a look inside the doorway was something of a feat of endurance.
OK, so once I could get inside, this place is small and crammed with books and the addition of one or two other shoppers makes moving around and browsing almost impossible if you want to abide by any sort of responsible social distancing. But to be honest, I didn't mind too much because I was really struggling to find anything that really took my eye – and those things that did seemed to me to be priced at levels I would never have paid.
I can see how this shop would be a rather charming treat to visit if it was located in a quiet, sleepy town where customers are thinner on the ground and not visiting it as a curiosity or 'destination' shop. But here in historic Cambridge, near the most famous colleges, it felt less like a browsers paradise and more like something to endure.
I recognise this isn't the shop or the shop owner's fault but as a book collector this wasn't the place for me.
Terry Potter
August 2021