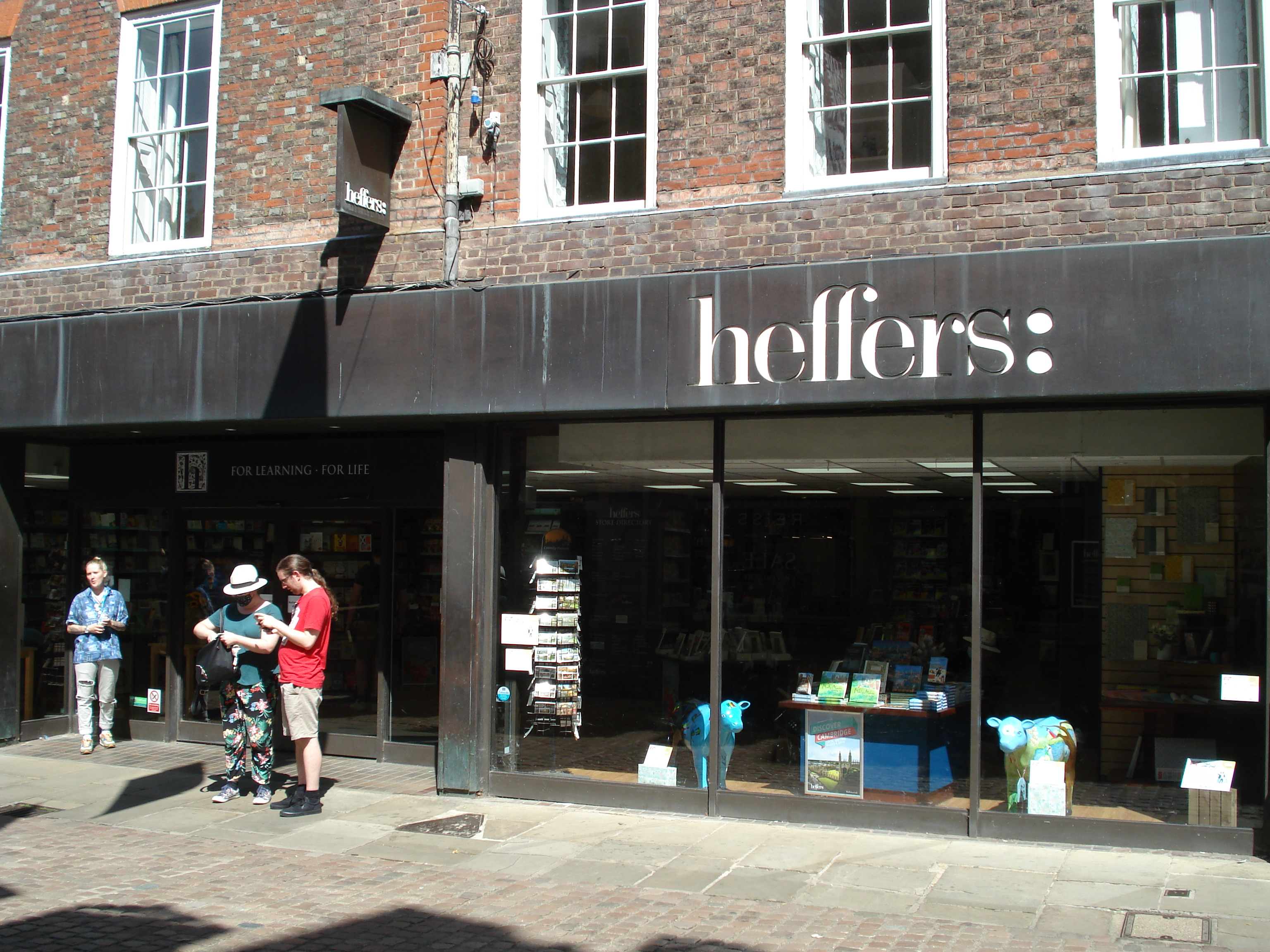 posted on 19 Aug 2021
Heffers Bookshop, Cambridge
You'd hope that a major seat of learning like Cambridge would have a great bookshop – perhaps one that would rival Blackwells in Oxford. Well, I'm delighted to say that they have: Heffers Bookshop is a real treat.
Situated on Trinity Street, right in the heart of the town, Heffers is a really great space that's been artfully designed to give you the feeling of being surrounded by books but without feeling overwhelmed by them. Unlike Blackwells which is housed in a multi-story building of venerable age, Heffers is a modern space full of light and space.
We were also delighted to see that it's also a shop that gives proper weight to its children's book section – including its own separate side entrance that loops around to meet the main shop at the back. You might have expected that this would be a shop that's more academically focussed but not so – the extensive and well-selected children's department is real testimony to the shop's determination to hold a comprehensive range of stock.
There's all the main sections that you'd expect any self-respecting new bookshop to have and some nice little additions. Near the front of the shop some space was given over to sale and clearance stock which was not at all shabby – some very good stuff that had clearly been lifted from the shelves to make way for new stock coming in and offered for sale at very good prices.
There's also a second hand section that wasn't exactly extensive but which certainly scratches an itch for the used book fanatic. Again the prices weren't off-putting and it looks as if it's usually the kind of stock worth checking out on a regular basis.
If you're planning a trip to Cambridge at any point, make a trip to Heffers a must because you won't be disappointed.
Terry Potter
August 2021