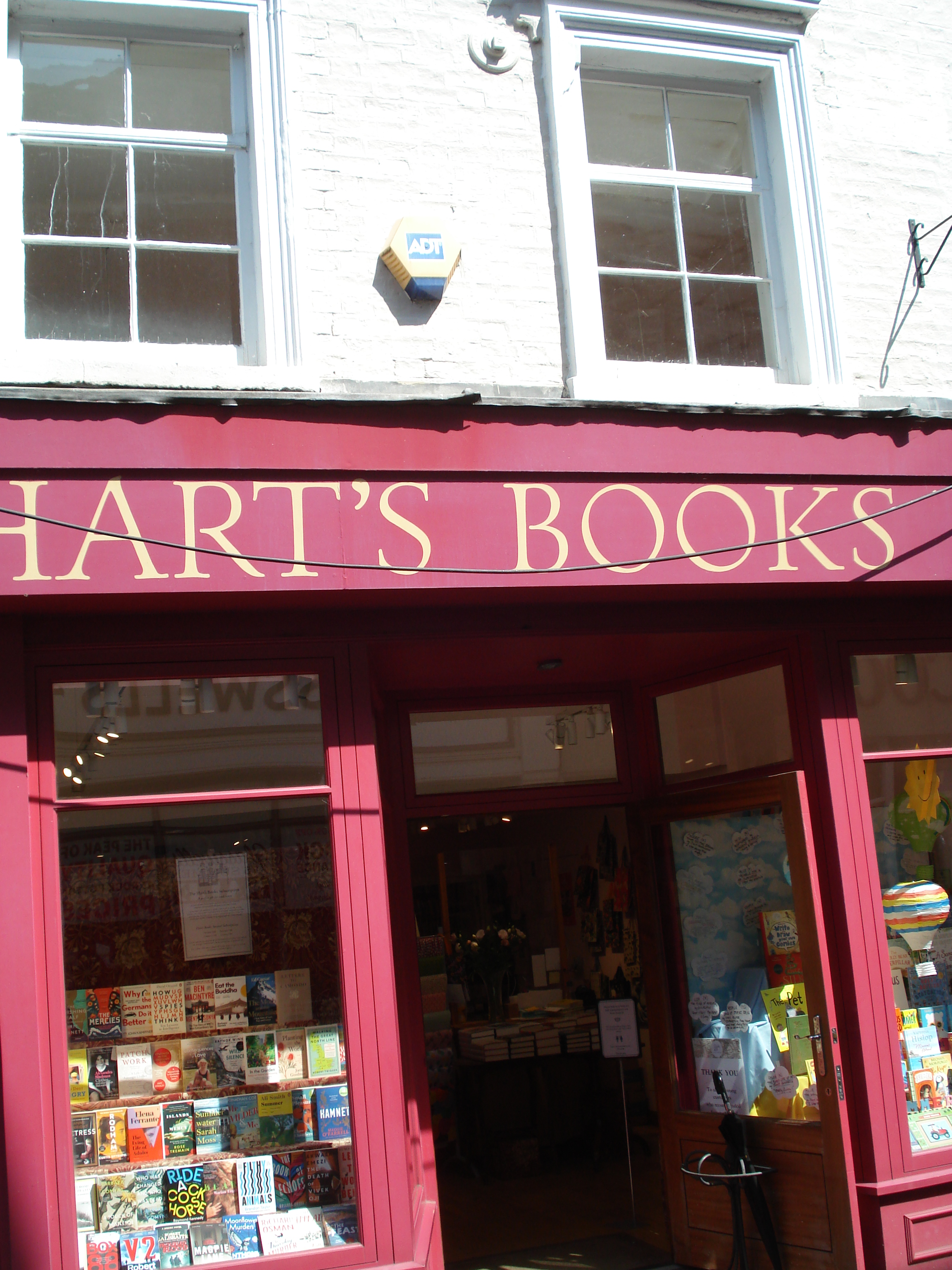 posted on 19 Aug 2021
Hart's Books, Saffron Walden
This independent bookshop is located in King Street near the market centre of the town and from its frontage you'd be forgiven for thinking this is going to be a rather small and modest affair. But no! This place is something of a Tardis and once you step inside it all rolls out in front of you.
And this is a shop with pedigree and history – as the website tells us:
"Founded in 1836 by Henry Hart, W Hart & Son Ltd started life as Saffron Walden's finest printers and the original printing press he bought can still be seen today at Saffron Walden Museum. Over the years the company grew to become the town's favourite retailer of stationery, musical instruments and books.
For over 175 years Hart's has been Saffron Walden's independent bookseller of choice, occupying shops in the centre of town. In 1963 the Fountain Bookshop was acquired next to the old Rose & Crown Hotel, and suffered considerable damage in the tragic Christmas night fire at the hotel in 1969. Four years later Hart's Bookshop was opened next door to the Town Hall. It was here that the Hart's enjoyed many years of business – until 2008, when the decision was made to close down the book shop."
The shop reaches back quite a distance and means that you have lots of light, open browsing space that caters for all the key sections you'd expect from a generalist independent.
Here at the Letterpress Project we tend to judge a bookshop by its commitment to keeping a good, solid stock of children's books and, on this criterion alone, Hart's Books scores a pretty big plus mark.
There's also a well-populated fiction section that includes a decent selection of new hardbacks as well as the usual ranks of paperbacks.
There was a steady stream of customers during the time we were in the shop and we never felt hurried or flustered – it is one of those shops where you could spend as much time as you like drifting around the shelves without anyone thinking it remiss.
Definitely worth dropping into if you are ever visiting or passing through this delightful market town.
Terry Potter
August 2021