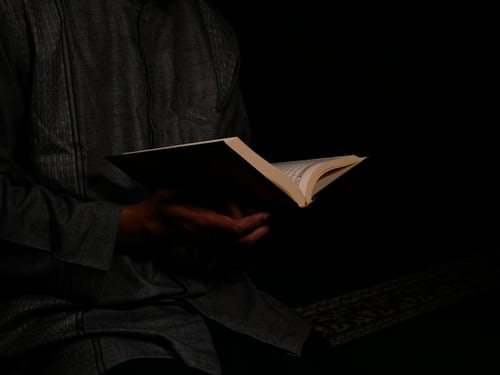 posted on 06 Jun 2021
Mapplethorpe: A Biography  by Patricia Morrisroe
Fantastic biographies of utter monsters. I'm not proposing this as a new category of reading – not quite – but it's something I have been thinking about a lot over recent days, prompted by rereading Patricia Morrisroe's excellent biography of the American photographer Robert Mapplethorpe, published in 1995.
Born in 1946 to comfortably middle class parents in suburban Floral Park, Long Island, Mapplethorpe rose in his short life to become one of the quintessentially transgressive photographer-superstars of the 70s and 80s, dying from AIDS/HIV-related illnesses on the 9th March 1989, as the decade of greed and glamour drew to a close.
Judged purely as a fine art photographer, I have never really found Mapplethorpe's work to be all that interesting. For a long time I think I probably dismissed him as a sort of gay, S&M Cecil Beaton-style society photographer. That may be a blinkered and ill-informed view but it contains a kernel of truth. However, as a social and cultural phenomenon and as an exemplary product of his times, he is a fascinating figure, and it is in this respect that Morrisroe's biography excels. She does a marvellous job of setting Mapplethorpe in the wider context of the turbulent times that formed him.
Mapplethorpe documented those pre-AIDS years of revolutionary new freedoms, personal liberation, new social and cultural avant-gardes and extreme hedonism and sexual promiscuity in photographs that were a confrontational and unapologetic celebration of what for many was a hidden sexual underworld. (Most notoriously, perhaps, in the collection of photographs exhibited as X Portfolio, which included images of extreme hardcore S&M, bondage and sexual mutilation.) He has been largely responsible for creating an enduring public image of life at the extremes of gay hedonism in 70s New York and in this respect, as a kind of social and sexual outlaw, he has always seemed to me to have something in common with the writer Jean Genet.
But this doesn't for one moment mean that Mapplethorpe held all bourgeois norms in utter contempt. Certainly, he lived beyond these norms but he was also a ruthless social climber, a canny commercial operator dedicated single-mindedly to his own personal and artistic advancement, and an unrepentant sponge – the man who became his long-term partner, Sam Wagstaff, an art curator and the scion of a wealthy family, gave Mapplethorpe hundreds of thousands of dollars, perhaps even millions. To her credit, Morrisroe doesn't shy away from any of this.
Mapplethorpe's portraiture made public the furthest extremes of erotic pleasure. But the market for images of male strangers locked in what to many would look like brutal combat or perverse forms of sexual torture was extremely small (as Mapplethorpe himself was quick to identify) and it was hard to make money from such pictures. His move into still lifes and lush, decadently eroticised pictures of exotic flowers that many consider his greatest achievement was a calculated commercial decision. Similarly, his gradual adoption as a society photographer opened up a marketplace offering not just glamorous, well-paid commissions but rich networks in which he could "acquire connections". For Mapplethorpe was what nowadays we would call a skilled networker and throughout his life he dedicated vast amounts of time and energy to what he called "acquiring connections".
Looking back from this distance, it is now somewhat easier to set Mapplethorpe in a social, sexual, cultural and historical context that makes him a more understandable figure. But our ability to do this rests to a large degree on Morrisroe's impeccably researched and objective biography and I'm not sure this debt is fully recognised. Morrisroe's achievement is even more astonishing when one realises that in 1983, when a curator on a deadline asked whether she could quickly knock up a profile of the photographer, she had to admit that she had never heard of him.
This rereading has done nothing to change my opinion of Mapplethorpe. I still think he was a monster who in his greed and materialism and hunger for celebrity exemplified many of the worst excesses of the 1980s. But what a portrait of the downtown New York arts scene of the 60s, 70s and 80s Morrisroe gives us. The writer Edmund White has spoken of "all the elements that made New York so exciting in the 1970s – the danger and poverty, the artistic seriousness and optimism, the sense that one was still connected to a whole history of great artists in the past." Morrisroe's account of the meteoric rise and tragic death of Robert Mapplethorpe immerses the reader in palpable, living history. It isn't always pleasant but it is never less than fascinating.
Alun Severn
June 2021
Elsewhere on Letterpress: