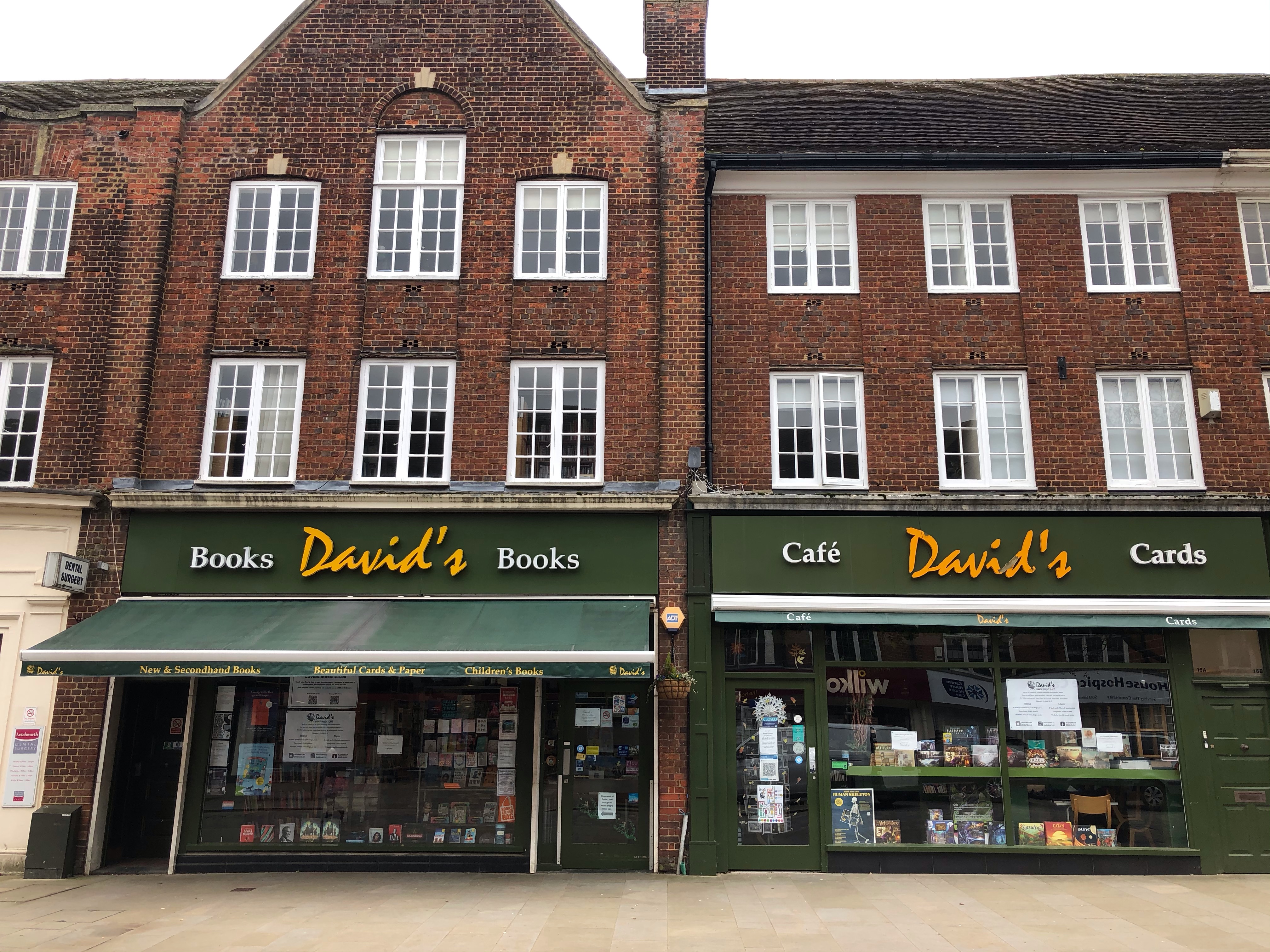 posted on 06 Apr 2021
David's Bookshop, Letchworth Garden City
Exciting news that, hopefully, bookshops are reopening on 12th April. It will be great news for Letchworth and the surrounding area as the independent David's Bookshop will again be part of our lives.
A wonderful store, which has been trading for many years, with a huge stock of current books for adults and children, second hand books...which you can browse on the pavement, and antiquarian books. It also has a music shop with DVDs, CDs vinyl and sheet music. And then, there's the cards...a fantastic collection for every occasion.
Pre lockdown in 2020 I have been lucky enough to attend author events, organised by David's in the iconic Spirella building, including one by Victoria Hislop.
There's lots more I could say about David's ...the staff are extremely friendly and exceptionally helpful. During lockdown they have provided help with ordering books by phone or online with a click and collect service. They have gone the extra mile when cards are needed by organising a collection of cards on a specific theme on request.
I don't want to omit anything...their coffee shop, adjoining the book shop is great. Tables inside and on the pavement, delicious lunches and scrumptious cakes are all to be recommended and served with a smile.
What's not to love?
May David's keep going forever so future generations always have a true bookshop experience.
Pam Wright
April 2021