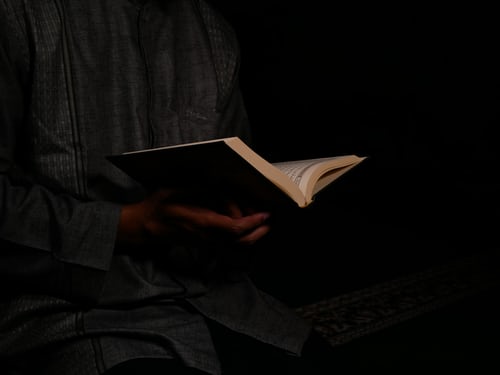 posted on 18 Jan 2021
Modernists & Mavericks: Bacon, Freud, Hockney & the London Painters by Martin Gayford
Back in 2017 I reviewed Martin Gayford's marvellous book, Man with a Blue Scarf: On Sitting for a Portrait by Lucian Freud. Modernists & Mavericks: Bacon, Freud, Hockney & the London Painters, his follow-up to that book, is a very different endeavour but equally fascinating.
The advantage of the earlier book on Freud, however, is that it is very focused – one artist, one setting (the artist's studio), a clear narrative arc culminating in the (eventual) completion of the painting. It investigates artistic method through the lens of one artist and a particular sitter's experience of sitting for that artist. In addition, along the way, those craving enjoyable (and sometimes scandalous) biographical insights about Freud certainly get them. Consequently, while you may need an interest in Lucian Freud and his work in order to enjoy the earlier book, you don't need to be a committed art history enthusiast.
By comparison, Modernists & Mavericks is written on a much larger scale and probably will be of interest primarily to those who are already committed readers of art history. But this doesn't mean that the book isn't readable or accessible – it truly is.
What Gayford sets out to do in this latest book is illumine the art being painted in the capital, and the artists painting it, in the roughly twenty-five year post-war period from 1945 to 1970. He doesn't claim that London became the centre of the art world. His starting point is to ponder the fact that – quite the reverse – London in the immediately post-war years was something of an artistic backwater, deeply overshadowed initially by Paris and then New York. He cites the example of Francis Bacon's painting, 'Three Studies of Lucian Freud', which was painted in 1969 but in 2013 sold at Christie's New York for $142.5m, making it for a period the most expensive painting sold at auction. This would have been unimaginable, Gayford points out, in 1969 when the picture was painted, and even in 1992, the year Bacon died, such a sale would have been unlikely. This is one of the yardsticks Gayford uses to support his argument that over the past couple of decades the art painted in London in the post-war years has come to be regarded internationally as "hugely more significant" than it was at the time of its creation.
And this, broadly speaking, is what the book explores – and thankfully, the short introduction is the last time one hears about resale figures or the international art investment market, for Gayford's focus is resolutely on art and the social, cultural and intellectual climate that informs its course and fuels its production.
The book is long (350 generous pages) and detailed and I read it in several stages, picking it up for three or four chapters at a time and then leaving it for something else. It is testimony to the inherent interest and clarity of the book that it can be read in this way without detriment.
The early careers of Bacon, Freud and Hockney are well covered but the book is fascinating on a host of other characters – the circles these luminaries moved in and scores of other less well known artists who are nonetheless an intrinsic part of the post-war London art story: Victor Pasmore, John Bratby, Michael Andrews, Leon Kossoff, David Bomberg, and Frank Auerbach; and a slightly later generation of abstractionists such as Peter Lanyon, Terry Frost, Roger Hilton, Alan Davie, Gillian Ayres and  Sandra Blow – the list goes on.
I was fascinated first by the search of the earliest London artists Gayford considers for a personal style that was free of the strictures of academy painting and formalism. This frequently resulted in some marvellously English and gently melancholic romanticism. At around this time there was also the growing influence of a politically engaged, almost 'proletarian' art, championed by the like of the then very young John Berger – and which oddly also produced some gently melancholic and near-romantic minor masterpieces.
What really changed things were the sudden, shocking developments in abstract expressionism in the US. It is extraordinary at this distance in time to remind ourselves that the very first time that most artists in London saw Jackson Pollock's majestic drip paintings or the colour-field abstractions of Rothko or Barnett Newman – hyper-modernist paintings on a grand Renaissance scale – was in the Tate exhibition  of 1956. This is not to suggest that there was a sudden, slavish mimicking of abstractionism amongst London's painters, for debates about figurative painting versus abstraction – about what constituted 'reality' in painting and how (and indeed whether) to depict it – had been going on for years. But it is true that the impact was immediate and immense. The book is especially strong on abstract expressionism, I think, and especially on some of the lesser known artists and works it explores.
The years that followed saw the rise of various kinds of Pop art, the rise of Peter Blake, for instance and other now rather neglected figures. Woven in amongst this is the story of sui generis mavericks like Hockney, and the rise, fall and rise again of both Bacon and Freud.
There's way too much in this book for me to do justice to in a short review like this – and even had I more space and more expertise I still couldn't do justice to Gayford's wonderful research, narrative grip and lucid prose. If you have an interest in British painting and especially the post-war years in a still Blitz-shattered capital, give Gayford's book a try. It is a densely art-historical work, true, and if that isn't your thing then it won't interest you; but if it is your cup of tea, then rest assured, it is written with real zest and momentum, it never bogs down in detail and is never pedestrian or academic. And the Thames & Hudson hardback, if you can run to it, is a truly beautifully produced book. A hugely enjoyable subject to immerse yourself in for a week or two.
Alun Severn
January 2021