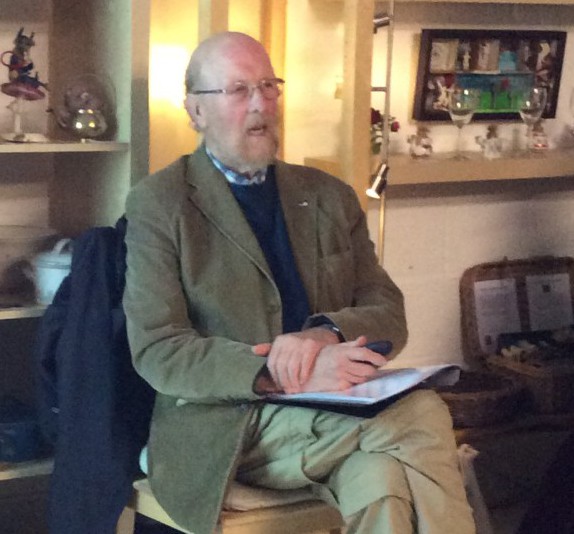 posted on 05 Nov 2017
John Vernon Lord @ blue-ginger, Cradley, Malvern (4/11/17)
John Vernon Lord is something of a well-kept secret in the world of illustration – he's celebrated by artists and book illustration aficionados but somehow has never had quite the public acclaim of some of his contemporaries. The chance to get along to a rare public appearance in the intimate environment of the blue-ginger art gallery and café in Cradley, Malvern was just too good to miss. The fact that the event was charitable with the proceeds going to Acorns Hospice was an added bonus.
Lord is now in his late 70s but he's still going strong and has recently taken on the extraordinary task of illustrating James Joyce's Finnegans Wake and Ulysses for the Folio Society – something he was able to talk about in the Q&A session at the end of his presentation. Lord illustrates both children's and adult books and his own children's book, The Giant Jam Sandwich, is a classic of the picture book genre.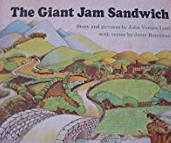 The focus of his talk here however was his illustrations for the privately printed and very limited editions of Alice's Adventures in Wonderland  and Through The Looking Glass. Over the course of just a little more than an hour and using a slide show of his illustrations he took the audience through how he selected and constructed his drawings and gave us all a privileged insight into the mind of the illustrator as he worked out how he was going to complete his commission.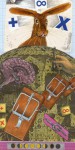 This was an extraordinary chance to discover not just the technical skills involved in book illustration but the way an illustrator like Lord relates to the text and interprets the author. Given that most of the books he illustrates are by authors who are no longer with us, he has the advantage of freedom from scrutiny by the author but the problem of having to make his illustrations distinct from all the others who have also produced drawings for the text. In Lord's case he tries to stay faithful to the text and becomes familiar with it at a level of detail that makes his drawings another form of literary or textual commentary. So he's a reader as well as a book illustrator – something I'm not sure can be said about a number of other illustrators who are less committed to the text.
Lord is a delightful speaker – there's nothing slick or organised about his presentation  and despite the fact that he clearly spent a lot of time typing out what he wanted to say he pretty much went on to ignore most of it in favour of just talking to his audience without any formality. This is someone with a very definite twinkle in his eye and I certainly felt that he has a rather engaging sense of the unconventional and would not be averse to a bit of contrariness. He certainly has a political side and he isn't someone who hides that away but he also doesn't constantly flag up his beliefs – he uses his drawings to say the things he feels need to be said. You'll find his CND credentials in his drawings as well as several swipes at the Tory M.P.s who were disgraced in the expenses scandal.
He was also generous with his time after the event and was happy to talk with us and sign copies of the books of his we'd brought along. He also gave us a special peep at his own personal note/sketch book which was genuinely thrilling. He's a former student and still an admirer of Mervyn Peake and I couldn't help but think just how much Lord's notebook reminded me of his mentor's own sketchbooks.
A wonderful evening with a fine artist and a very nice man.
Terry Potter
November 2017