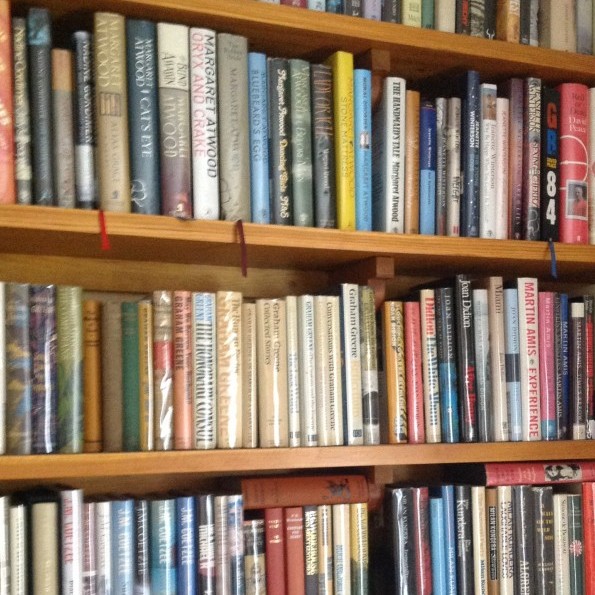 posted on 22 Jul 2015
Book collector or paper hoarder?
For almost as long as I can remember now I have had a looming shelf crisis. However, much I invest in customised shelves for my books, they fill up; even when I am hard-headed and purge the shelves of the books I'm never going to read (again), somehow I manage to still buy faster than I can find space.
Sitting surrounded by these growing mountains of books – including the formidable pile I've designated 'to be read' – I was moved to consider whether there is something pathological going on here. What does this book buying represent? What exactly am I :  an enthusiastic reader, a reading optimist, a book collector or – horror – just a discriminating paper hoarder?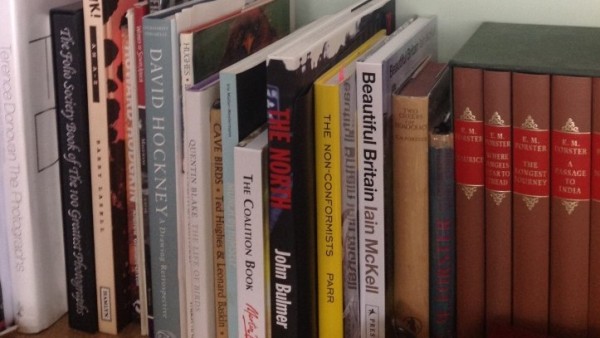 I don't really think I'm a collector because I don't have the collector's instinct for completeness. I only want books I might read and I don't need to have the full catalogue – something some collectors probably wouldn't understand. I'm also not prepared to pay almost anything to have versions of books I'd like to have – again, not a collectors mentality I think. But, undeniably, I do have an instinct to gather books to me – to pull around me books that have meaning or capture the spirit of place, and, if they are first editions so much the better. Somehow first editions feel as close to the author as I'm likely to get – touched in some way by proximity to greatness.
I also think I'm not a collector because I'm hopelessly promiscuous. I can walk into any book shop and convince myself I'm interested in subjects that I have shown pretty much no previous interest in. Maybe it's a book jacket that captures my attention or a cunningly phrased title – I'm even a sucker for a good authorial name. All writers should have good  names.
When I look at what I grandly refer to as 'my library' it's clear to me that something more than mere hoarding lies behind it. Not a collection and not just a random accumulation – something else, something alive. I know these books – many have travelled time and space with me – and I know their ways. They are in some way I find hard to explain, part of my inner life made material in the outside world. Not only are they a particularly perverse map of my intellectual archaeology, they also are my work of art. They are my installation. They sit on my shelves in a unique combination, selected and constructed by me as a commentary on the world outside.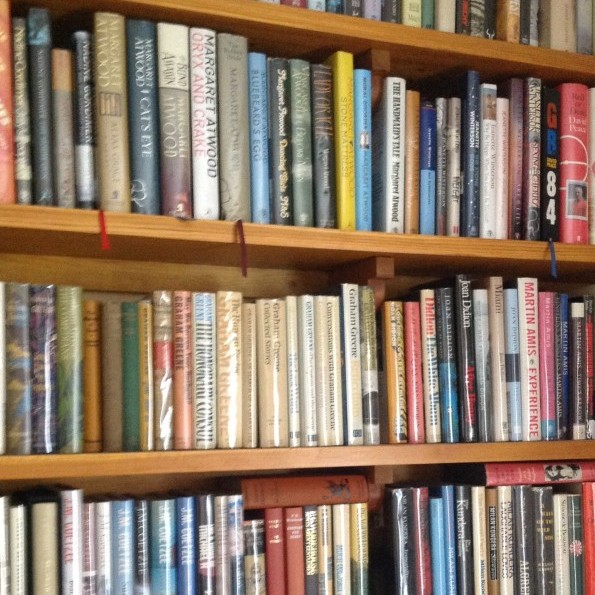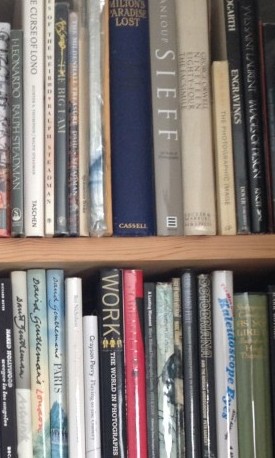 My books aren't a collection or a mass random assemblage, my books are me and tell of my existence and will continue only as long as I continue. My library is my art.
Terry Potter  2015