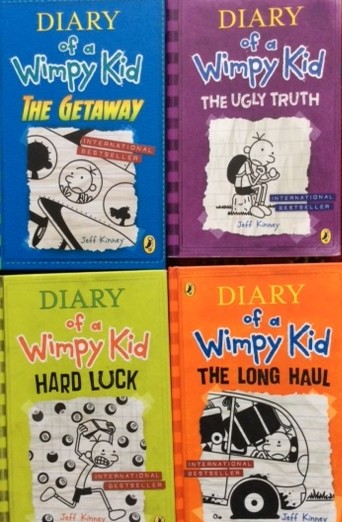 posted on 29 Sep 2020
Why do adults worry about 'easy' children's books?
It is well known that many teachers, librarians and English academics do not approve of books for children written by Enid Blyton. These criticisms are largely concerned with the relatively undemanding, colourless vocabulary and predictable, often repetitive structure of the plots. More recently there have also been many critiques of her dubious attitudes to race, gender and class that reflected the attitudes and values of the times she was writing in. I personally believe that such out of date attitudes in children's books are important to remind adults and children that literature acts as a mirror that can be questioned and needs to be debated.
But I want to focus on the inherent snobbery associated with this prolific (she produced around six hundred titles) and very popular author that was based on the fact that she was accessible and addictive to children like me. In the 1960s I was devouring her books for about four years, sometimes reading more than three in just one week! At the age of nine or ten I can remember taking a couple of Famous Five library books away on a holiday and reading them in the summer sunshine on a campsite – bliss. A couple of years later, I went on to gallop through the St Clare's and Malory Towers books and was thrilled that there were so many for me to relish. So was the adult disapproval partly because they were so popular and clearly accessible? 
I suspect that something similar might be going on with the 'Wimpy Kid' series of books by Jeff Kinney, an American author and cartoonist. These are immensely popular with children mostly aged between eight and fourteen, although some older readers also like them. Each one is written in journal style about the misadventures and opinions of Greg Heffley, a rather unprepossessing eleven year old (his age in the first book) who lacks confidence and worries about being popular. Like Blyton, the author knows that they follow a very successful formula, and so continues to produce more and more (fifteen so far). They are addictive because they hit just the right note of friendly and funny camaraderie and include plenty of illustrations. I know several usually reluctant readers who are delighted to receive them and read them very quickly, often at one sitting.
Because of this I was concerned to hear that at one Primary School in Birmingham, these books are removed from the library and held prisoner in the staff room, precisely because teachers believe that children need to be encouraged to have a more varied book diet! I have also heard other teachers explain that they need to wean children off these books onto more demanding texts. Some parents have told me that they need their children to read more difficult books. This reminds me of conversations that I have overheard in bookshops about parents discouraging buying books that are 'too easy' (usually picture books).  
Online comments are very mixed:
'… has got to be one of the laziest attempts at including character development and this book uses a lot of potty humour…'
'This is one of the BEST books EVER written! Don't listen to those idiots that say this book is bad…. Don't listen to them. If you don't let your kids read this book, they won't read ANYTHING…. It does not matter what you want your child to read, it's what they want to read'.
So does it really matter what children read if it means they are as enthusiastic as the fan above and choose to spend time enjoying a book? I am a very experienced and avid reader of what might be described as high quality fiction, but  make no apologies for still spending pleasurable time browsing over my much loved  collection of' Bunty' annuals and, very occasionally, my Enid Blyton books.  When looking for Wimpy Kid reviews I was intrigued to find one from The Good Books for Catholic Kids which describes it as a' junk food book' and is very disapproving about the content:
'The basic problem is that the protagonist, Greg Heffley, is a lying video game addict who manipulates his friends, disrespects his parents, and doesn't show personal growth to speak of in the story'.
I might give one a try after all.
Karen Argent
September 2020