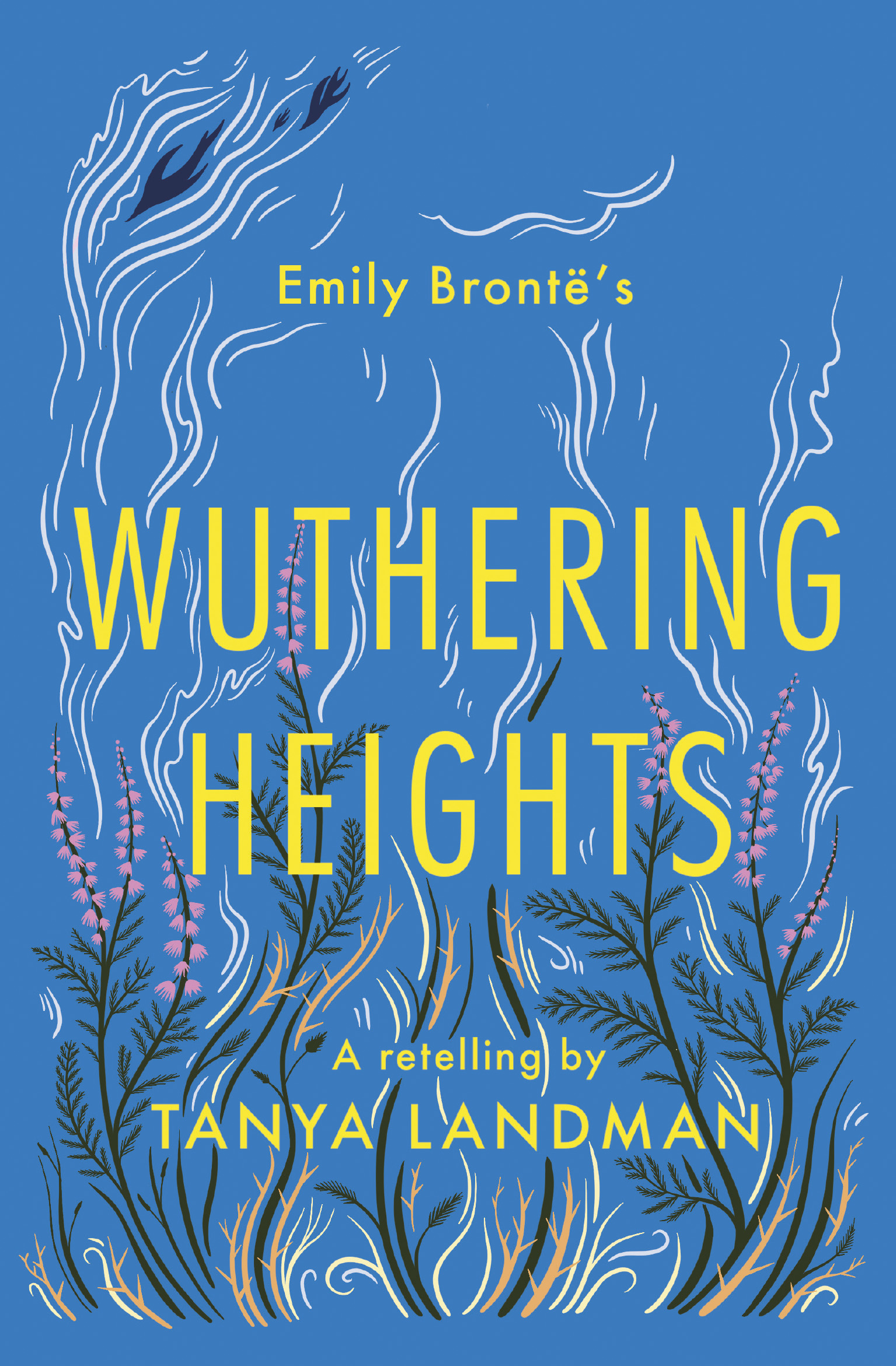 posted on 20 Aug 2020
Wuthering Heights, a retelling by Tanya Landman
Earlier this year we reviewed Landman's excellent retelling of Jane Eyre and now she follows that up with Emily Bronte's Wuthering Heights – and it's another consummate success.
Making a complex story like Jane Eyre accessible to young readers is enough of a challenge you may think but in my opinion that's nothing by comparison with the task she takes on with Wuthering Heights. Emily Bronte's tale of the destructive nature of obsessive love divides opinions and there's plenty of debate among adult readers about the nature and behaviour of Cathy and Heathcliff.
What I really like about Landman's retelling isn't just the skill she shows in filleting out the key threads of the story but the way in which she doesn't shy away from the fact that both Cathy and Heathcliff can be thoroughly obnoxious to everyone around them – and, perversely, to each other. Their destructive love costs a great deal in terms of the collateral damage done to other people and it's a relationship that refuses to stop at the grave.
Landman doesn't fixate on the moral ambiguities of the love story but still manages to allow younger readers to engage with this by skilfully weaving these broader dimensions into the plot retelling. We are able to identify and sympathise with Cathy and her love for Heathcliff while at the same time being able to stand back and see her faults and her capacity for emotional cruelty.
Heathcliff's physicality and menace is more hinted at than fixated on but his animal presence is never understated and it's the sign of a truly excellent writer that he emerges from the pages as a fully formed three dimensional character.
Younger readers will also be able to engage with social class divisions that are at the fault line of this story. Heathcliff, a foundling orphan brought into the house of a rich family and then treated more like a pet animal than a human being, is a reflection of the rigid class divisions that were an impermeable wall between the working and middle classes of the time. Although Cathy's fascination with him grows to be an obsessive love, her status as a lady of substance will always inevitably keep her from him. This is not just a tragedy of character but a tragedy of social class.
Landman shows us how and why the two doomed lovers see themselves as an almost symbiotic single entity – as Cathy says, Heathcliff is her reflection and she his. It's a broiling, uncomfortable, morally ambiguous story and making it accessible to younger readers without compromising its heart is a tremendous task and one that has been done with real brio.
If you read her take on Jane Eyre you most certainly will want to add this one to your reading list. If, on the other hand, you've read neither then you should get your hands on both because they make an excellent companion pair.
Published this month by Barrington Stoke you should be able to get this from your local independent bookshop or order it directly from their own website.
Terry Potter
August 2020