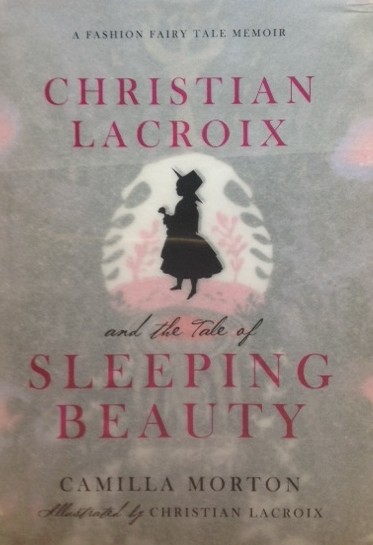 posted on 20 Jul 2020
Christian Lacroix and the Tale of Sleeping Beauty by Camilla Morton, illustrated by Christian Lacroix
One of the things that makes traditional fairy tales so compelling and long lasting is their ability to be adapted and flexed into different, often daring and new, shapes. In this series entitled 'Fashion Fairy Tale Memoirs', traditional fairy tales have been rewritten to profile the lives of great fashion designers and use them as a way of introducing them to younger readers.
Here we get the life and career of French fashion guru, Christian Lacroix interwoven into the story of The Sleeping Beauty by author Camilla Morton. I have to confess, however, that I found the rewrite a bit clumsy and the attempt to make the two narratives run together over-strained.
In truth I think I would have been happier with two books instead of one. Lecroix's life story is a pretty good one to dramatise in its own right and certainly doesn't really need the fairy tale enhancement. Equally, a straight retelling of The Sleeping Beauty story illustrated by Lacroix would also have been a winner. Bring the two together and somehow the sum total become less than its parts – and that's really a shame.
I'm also a little bit unsure of the overall design of the book – the mix of fonts left me feeling the pages were a bit chaotic. I'm prepared to accept that this might be a bit of a Marmite issue because there will be those who really like the inventive playing with colours as well as font sizes.
But I think the undoubted star of the book is the illustration which ranges from the abstract and decorative to the figurative and, at times, unnervingly sinister. As a designer, Lecroix is an accomplished artist – he studied art and the role of fashion in art at university – and you can see the way the colours in this book also find their way into his clothing design work.
This is the first in this fashion fairy tale mash-up and you'll also find that you can get Morton's take on Manolo Blahnik and The Elves and the Shoemaker. You'll find both can be purchased easily and cheaply on second hand book sites.
Terry Potter
July 2020
(Click on any image to view them in a slide show format)