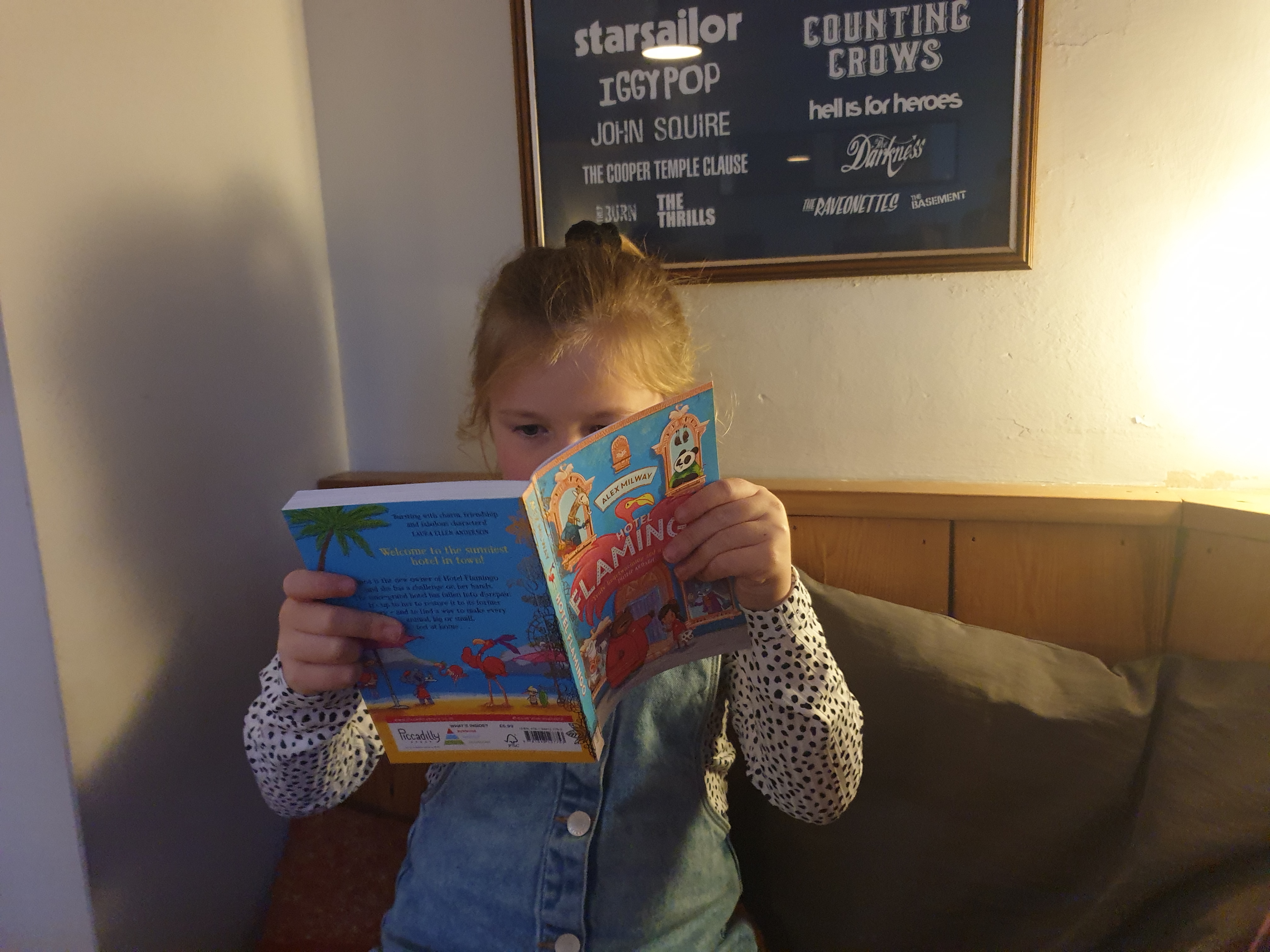 posted on 21 Apr 2020
An Interview with Isla (aged 7¾)
The Letterpress Project has asked young readers to do a short interview for us. We asked them five questions and said they could say as much or as little as you want to. We also invited them to do any drawings or include any pictures they wanted to draw for us.
We are delighted to present an interview with Isla. Isla is 7 ¾ years old and lives in Cowes on the Isle of Wight.
Isla wears hearing aids and has made great progress with her reading since starting to use them. She loves Roald Dahl ( we visited the museum last year) and we go to the Isle of Wight Literary Festival every year. This year we met Michael Morpurgo. She is big sister to Finn who has just turned 6. 
You can read her interview by clicking on this link: