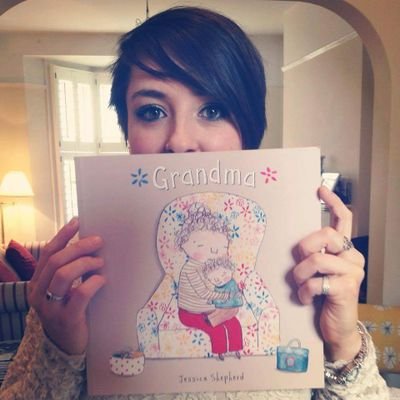 posted on 22 Jun 2018
An Interview With Jessica Shepherd
The Letterpress Project has asked authors and illustrators to think about what has inspired them as artists, what their favourite books are and how they relate to their audience - we've also asked them if they themselves are book collectors.
We are delighted to present an interview with the children's author and illustrator, Jessica Shepherd. Jessica's publisher, Child's Play has this profile of her on their website:
"Jessica Shepherd graduated from University College Falmouth with a Degree in Illustration. Now she writes and illustrates, alongside many other exciting and challenging adventures.
Jessica has varied experiences of working as a carer. She has a special interest in helping people live happy lives, and wants her books to do the same.
Over the past few years she has been exploring the importance of heart to heart communication as an essential foundation for happiness. She is passionate about using children's books as a gentle tool to bridge discussion about parts of life that may be foreign and not easily understood and she hopes the pages of  'Grandma' help families learn together and connect more deeply.
She grew up with her brother and sister, and remembers collecting worms for mud pies, as well as making perfume from flower petals and vinegar!"
Jessica has her own twitter account that can be found here: https://twitter.com/shepherd_draws
You can see our own review of Jessica's Grandma by clicking on this link
To see what she had to tell us in her interview click on the link below:
Jessica_Shepherd_interview.pdf