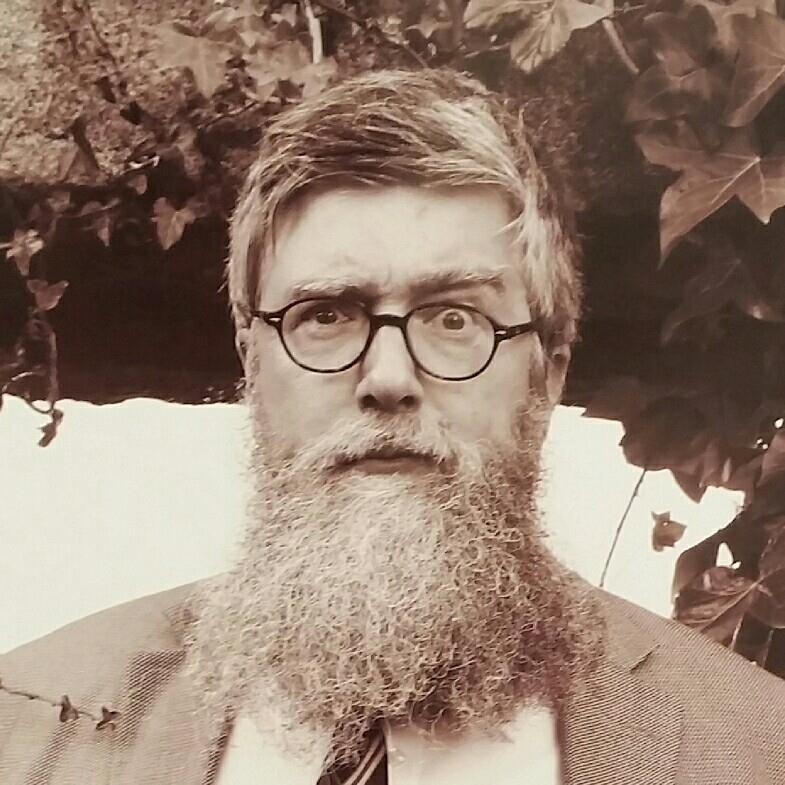 posted on 07 Jun 2018
An Interview With Philip Ardagh
The Letterpress Project has asked authors and illustrators to think about what has inspired them as artists, what their favourite books are and how they relate to their audience - we've also asked them if they themselves are book collectors.
We are delighted to present an interview with the children's author, Philip Ardagh. Philip is the award-winning author of over one hundred books, mostly for children. His prizes include The Roald Dahl Funny Prize and Germany's prestigious Jugendliteraturpreis. He has written a 380-page definitive guide to the Moomins, THE WORLD OF MOOMIN VALLEY; collaborated with Sir Paul McCartney on the ex-Beatle's only children's book, HIGH IN THE CLOUDS; wrote, edited and starred in BBC first truly interactive radio drama, ARTHUR STORY & THE DEPARTMENT OF HISTORICAL CORRECTION; and appears at literary festivals from Australia to China.
Being 6ft 7in (2 metres) tall with a very bush beard, he is very easy to spot.
You can read his full interview on the link below:
Philip_Ardagh_E-interviews_QA.pdf