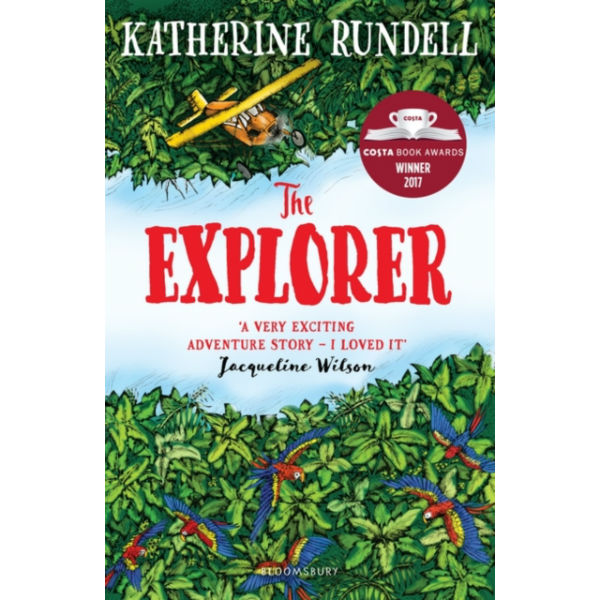 posted on 25 May 2018
The Explorer by Katherine Rundall reviewed by Lucy, aged 8
My favourite book is The Explorer by Katherine Rundell  and what happened was this boy Fred was in the Amazon Rainforest and it was on fire and he met two girls named Con and Lila and a five year old boy named Max there plane had crashed and they were stranded but one day they came across a log cave so they slept inside it.
The next day Fred gathered some logs and made a raft tying them together. They all got on the raft but Fred saw something and so did Con so they jumped in and found it was a piranha. As they walked over the rocky area , they found almost a house and a man was inside and he let them eat a dead bird they all loved it then the man let them go to his spider holes they each caught one and cooked them they were delicious.
The next day the man helped Lila and Con , Max and Fred to make spears to catch fish.
That's where I have got to so far.
Lucy  (aged 8)