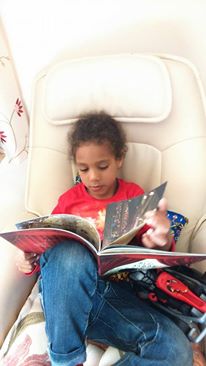 posted on 01 Jun 2016
The Bear and the Piano by David Lichfield
I liked the big grizzly bear.
It was funny to see the bear playing the piano.
I liked to see his friends saving the piano in the woods and hanging on the tree.
I liked it when he dressed up to play in the concert.
It was sad when he sat on the roof and missed his friends in the forest and when his friend ran away from him.
It was funny when he was a little bear and thought that the piano made a horrid noise and I liked all the other bears.
Ethan aged 6