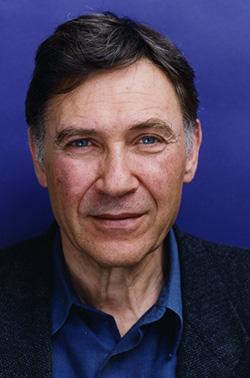 posted on 10 Jun 2018
An Interview With Jack Zipes
The Letterpress Project has asked authors and illustrators to think about what has inspired them as artists, what their favourite books are and how they relate to their audience - we've also asked them if they themselves are book collectors.
We are delighted to present an interview with the pioneering champion of folk and fairy tale studies, Jack Zipes. We are indebited to the University of Minnesota for the following profile:
"Jack Zipes is a retired Professor from the University of Minnesota whose focus on fairy tales has transformed the ways which fairy tales are analyzed. He is known for his lectures and published works on fairy tales, how they evolved, and the social and political significance of those works. Zipes holds a PhD in comparative literature which he obtained in 1965. His political activism in the late 1960s lead to his interest in critically analyzing fairy tales. He continues to translate works, such as the 1812 and 1815 editions of the fairy tales of the Brothers Grimm which was completed in 2014.
 While fairy tales are often perceived as just children's stories, Zipes scholarly work examines their social and political roles in society. Fairy tales have a "meaningful social function not just for compensation but for revelation: the worlds projected by the best of our fairy tales reveal the gaps between truth and falsehood in our immediate society" (Zipes)."
Jack is a prolific author and his titles include:
Breaking the Magic Spell: Radical Theories of Folk and Fairy Tales (1979)
Fairy Tales and the Art of Subversion: The Classical Genre for Children and the Process of Civilization (1982)
The Complete Fairy Tales of Brothers Grimm (1987, updated with additional tales in both 1992 and 2002)
Beauties, Beasts and Enchantments: Classic French Fairy Tales (1989)
The Operated Jew (1991)
Fairy Tale As Myth, Myth As Fairy Tale (1994)
Creative Storytelling: Building Community/Changing Lives (1995)
Happily Ever After: Fairy Tales, Children and the Culture Industry (1997)
Sticks and Stones: The Troublesome Success of Children's Literature from Slovenly Peter to Harry Potter (2000)
The Brothers Grimm: From Enchanted Forests to the Modern World (2002, 2003)
Speaking Out: Storytelling and Creative Drama for Children (2004)
Why Fairy Tales Stick: The Evolution and Relevance of a Genre (2006)
The Enchanted Screen: The Unknown History of Fairy-Tale Films (2011)
Literature and Literary Theory: Fairy Tales and the Art of Subversion (2011)
The Irresistible Fairy Tale: The Cultural and Social History of a Genre (2012)
Grimm Legacies: The Magic Spell of the Grimms' Folk and Fairy Tales (2014)
You can read what he had to tell us by clicking on the link below: