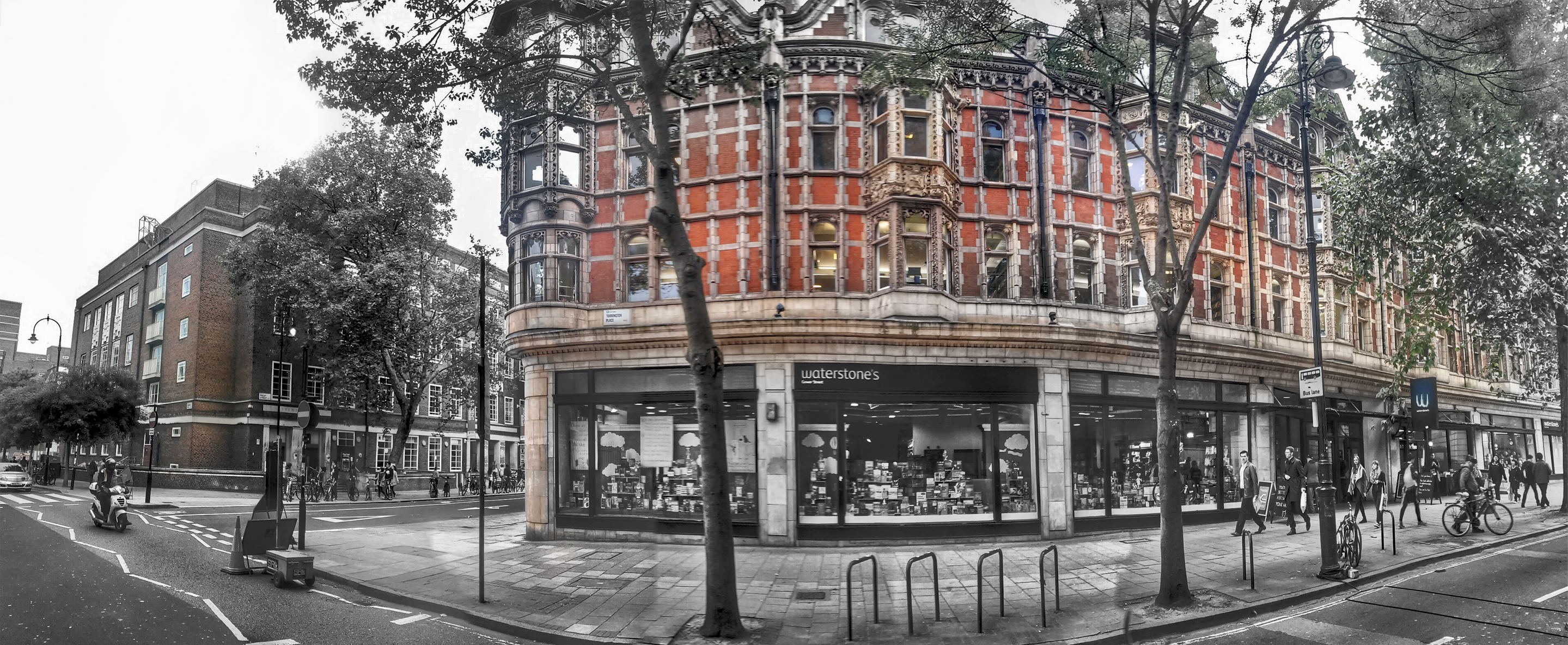 posted on 22 Feb 2018
Waterstones Bookshop, Gower Street London
We don't tend to make a practice of reviewing shops in the Waterstones chain because, to be honest, they have a pretty rigid corporate identity and apart from variations in the buildings in which they are housed, if you've seen one you've pretty much seen them all. It's unusual therefore to come across one which works to a very different recipe.
Housed in a magnificent building in the heart of Bloomsbury and close to UCL, this Waterstones describes itself as Europe's largest academic/specialist range bookshop and, since my last visit there, has undergone a bit of a move around. Unlike most other Waterstones, this one has a second-hand department that includes some quite collectible stuff.
On this visit I was a bit dismayed to make my way up to the first floor only to discover that most of the second hand stock had vanished. There was section of modern first editions and a couple of glass display cases with some interesting, more expensive editions kept there but the bulk of the second hand material seemed to have been replaced by new books. What I didn't realise was that the second hand department had been relocated to the basement – which was actually quite a logical thing to do.
It's probably not surprising that the second-hand and collectible stock is eclectic to say the very least – the shop serves the colleges of UCL, Birkbeck and SOAS as well as a pretty diverse community and one with a decent disposable income. It's not very much of a walk from The British Library too and so it's going to attract bibliophiles and bookworms of all kinds – which is, of course, how I found my way to it originally.
You really should be adding it to your book-hunting list if you plan a trip to the bookshops of London at any point. You can do this, the British Library, Judds, Skoobs and the gay and lesbian bookshop all at one swoop in the same neighbourhood.
Terry Potter
February 2018