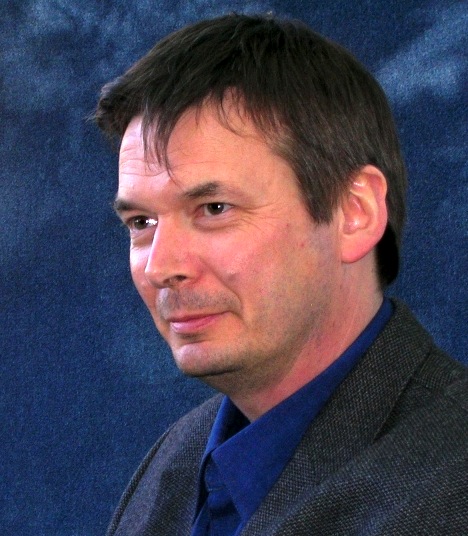 posted on 13 Oct 2017
30 Years of Rebus: Ian Rankin at the Cheltenham Festival
It's guaranteed to make you feel ancient when a series of novels that you've been reading over the years suddenly celebrates some ridiculous anniversary. How can it be that the Rebus novels of Ian Rankin have been around for 30 years?! It's just absurd – but, it's also true.
This week (11th October) the Cheltenham Literary Festival celebrated Rankin's achievements in a special event hosted by The Times Crime Club in which the author was lightly grilled by that old journalistic hack, James Naughtie. Both writer and interviewer have a naturally easy way with them in front of even the biggest audiences and Rankin especially has that delightful ability to make you feel that he's just talking to you. I think the old-fashioned word for this is 'clubbable'.
The time passed quickly as Rankin was prodded and prompted to talk about the origins of Rebus, who he developed fortuitously into an unexpected series and where the character might be taken in the future as he slides into a less than graceful old age. There was plenty here for those who like to know how the writer organises his day and plans his writing and I'm delighted to say that, if he's to be believed, Rankin follows a pretty ramshackle and come-what-may regime. Somehow it was especially reassuring to discover that he's forgotten who he's killed off and who he hasn't and that there are massive Chandleresque inconsistencies in his characterisation and plotting. And, of course, none of it matters.
Rankin is something of a local Edinburgh phenomenon these days and there are organised tours of Rebus-land – including the pubs the author likes to drink in. This must be unnerving but it doesn't seem to have gone to his head and it's still easy to imagine that you might bump into him and spend a personable hour in his company.
As always he was free and easy with his book signing at the end and I'm pretty sure everyone would have gone away happy with their relatively late evening entertainment.
Terry Potter
October 2017