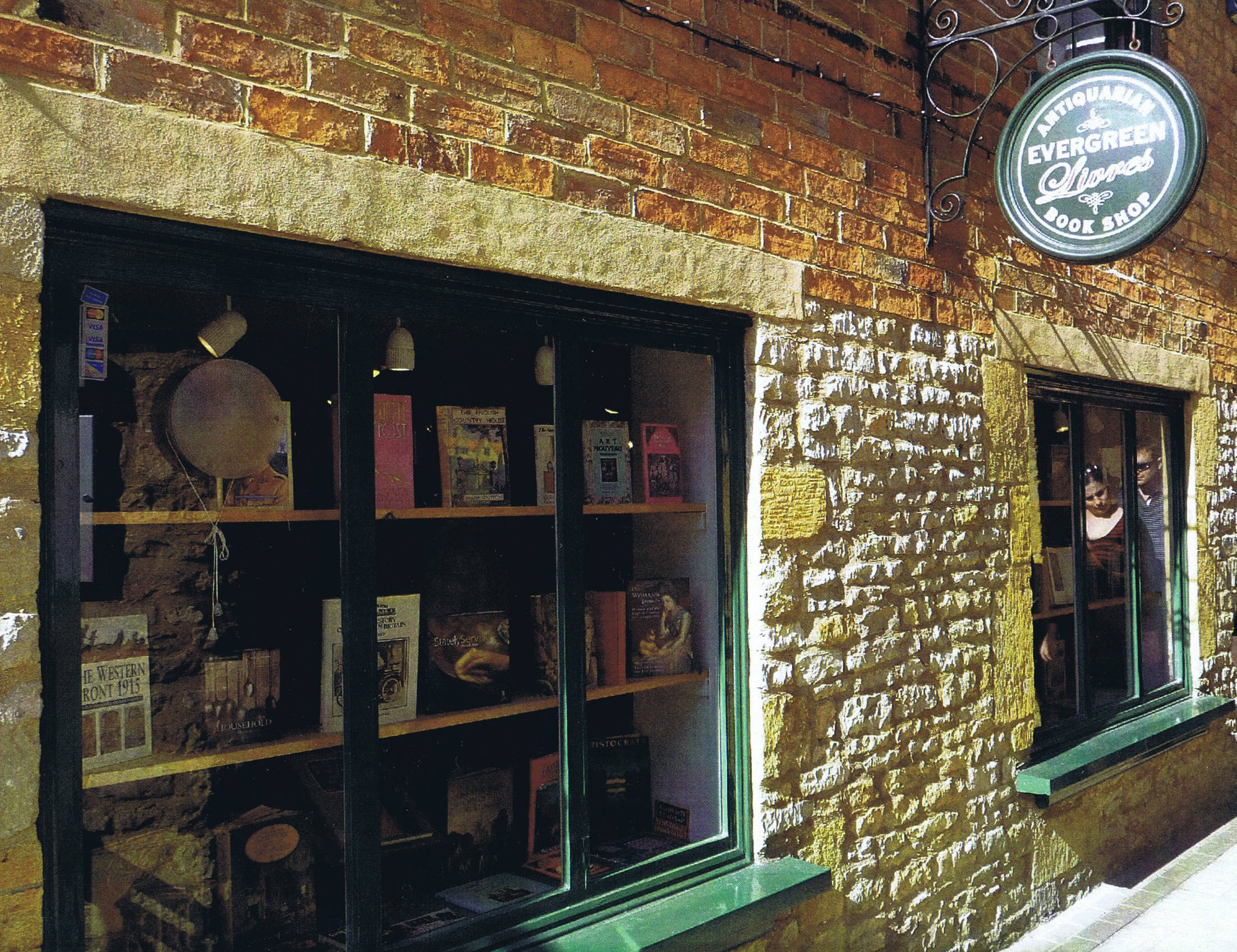 posted on 05 Oct 2017
Evergreen Livres, Stow-on-the-Wold
There was a time not too long ago when a trip to Stow-on-the-Wold meant that you could spend a very pleasant Saturday morning or afternoon visiting several second-hand bookshops that were rather expensive (priced for tourists I suspect) but had good stock.
Sadly enough, now there is just one to see – Evergreen Livres - that opened in 2008 just as the others were closing. Because it bucked the trend in this way I really wanted to like the shop and for the first couple of visits I made I thought it was only fair to give them the benefit of the doubt. But on our most recent visit I have to confess that I thought it was rather a disappointing experience and that maybe, if anything, the overall quality of the books on offer had gone backwards rather than forwards.
The stock struck me as rather haphazard and I really struggled to find anything that even tempted me. Even the books I thought were rather ordinary and unexceptional were priced at what seemed to me to be wildly optimistic levels.
I'm usually looking for modern (20th century) fiction, not exclusively first edition, children's books or art and photography but I barely picked up anything much to even flick through.
Located in a walk-through arcade, the shop has a downstairs where the till desk is located and a similar sized upstairs room. The external look of the shop and the configuration of the indoor rooms is quite nice but all that doesn't really float any boats if the stock is so resolutely ordinary.
I imagine I'll pop in if I'm visiting Stow for its very excellent independent bookshops but I must confess that I wouldn't make a specific visit to the town for Evergreen Livres and I'm genuinely sorry to say that.
Terry Potter
October 2017