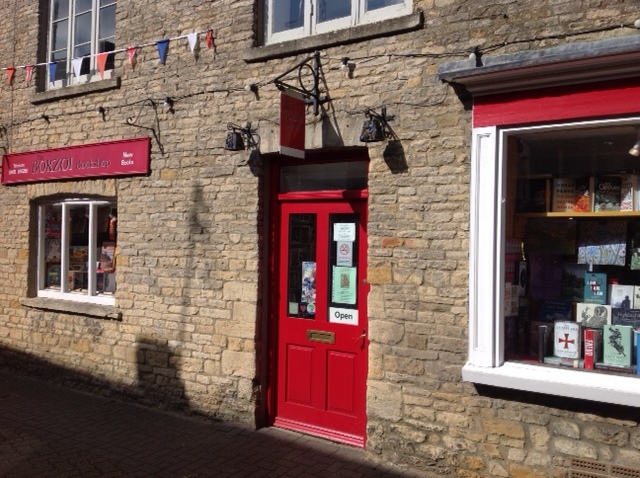 posted on 06 Sep 2017
The Borzoi Bookshop, Stow-in-the-Wold
This is a charming independent bookshop in Church Street, right at the old heart of the beautiful market town of Stow. The shop has a pretty imposing frontage and perhaps looks a little bigger on the outside than you discover when you get inside – but that may also be a function of the quite low ceilings and the fact that the place is literally packed out with books.
You'll find new release hardbacks as well as paperbacks here and the selection is generally excellent – thankfully they don't just focus on the current best sellers but have a good range of titles that should appeal to pretty much all tastes.
Despite being packed to the gunwales, the shop is well kept and orderly and this is vital when there's just so much stuff to browse. For me, the crowning glory is the children's section which has its own discreet place in the shop and has a really excellent choice – from young children's picture books to teenage fiction and non-fiction.
It was great to see so many people – many of them clearly locals – using the shop, coming in to collect orders and chatting with the owner. There was a real feel that the shop is part of a community as well as being somewhere visitors and tourists can pop into as they're exploring the locality.
This highly recommended. Sadly Stow has lost a number of second-hand bookshops  over the years but this places makes a visit still well worthwhile.
Terry Potter
September 2017