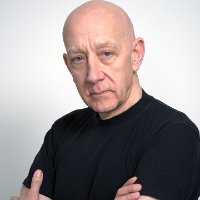 posted on 04 Sep 2017
An Interview With Michael Heath
The Letterpress Project has asked authors and illustrators to think about what has inspired them as artists, what their favourite books are and how they relate to their audience - we've also asked them if they themselves are book collectors.
We are delighted to present an exclusive interview with the author Michael Heath. Novelist, actor, director, screenwriter, composer and lyricist, Michael has had a distinguished career in theatre, television and film both in the U.K. and abroad but his career as an author began in 2005 with his first novel The Albion Conspiracy. He has since written  Legacy, Willow Moon, The Presidium, Devereux And A Question Of Class (which launched a new detective into the world of fiction) and his Jersey based novel Conquered Hearts.
Michael's screenplay for Conquered Hearts is currently under option and scheduled for production as a feature film in 2018.
All Michael's novels can be seen at www.cabernetbooks.com
You can read what he had to tell us on the link below:
M_Heath_einterviews_questions.pdf