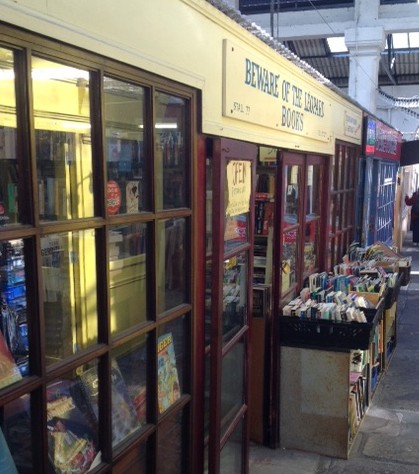 posted on 14 Aug 2017
Beware of the Leopard Books, Bristol
Beware of the Leopard Books can be found by walking through the indoor section of St. Nicholas Market in St. Nicholas Street and stepping out into the covered back portion. The bookshop occupies what look like prefabricated enclosed market stalls on both sides of a thoroughfare. On one side you'll find all things fiction and on the other all things non-fiction.
I found the selection of fiction and children's books really quite disappointing – there was nothing I would consider to be remotely collectible or out of the ordinary and the quality of the books overall was poor. It's probably a function of being based in what is effectively a covered outdoor part of a market but some of the books felt damp and distinctly unloved.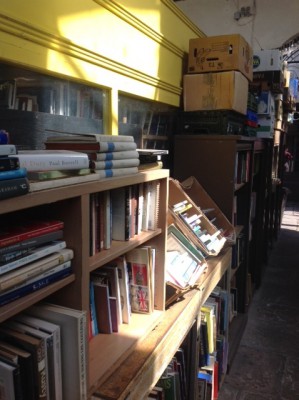 I didn't make a thoroughgoing assessment of the prices being asked for the books but the few volumes I picked up seemed to be average to high for the quality of the books involved.
Having scanned the shelves quite quickly and found that a section marked 'first editions' was filled with anything but firsts, I asked the shop keeper if there was another section dedicated to more collectible books and got a very odd look from him. I took that mean no.
Outside the usual charity sector, there aren't too many second hand bookshops in Bristol and it seems a shame that this one – probably the biggest – feels so neglected.
In all honesty I can't say I'll be making a point of going back there.
Terry Potter
August 2017