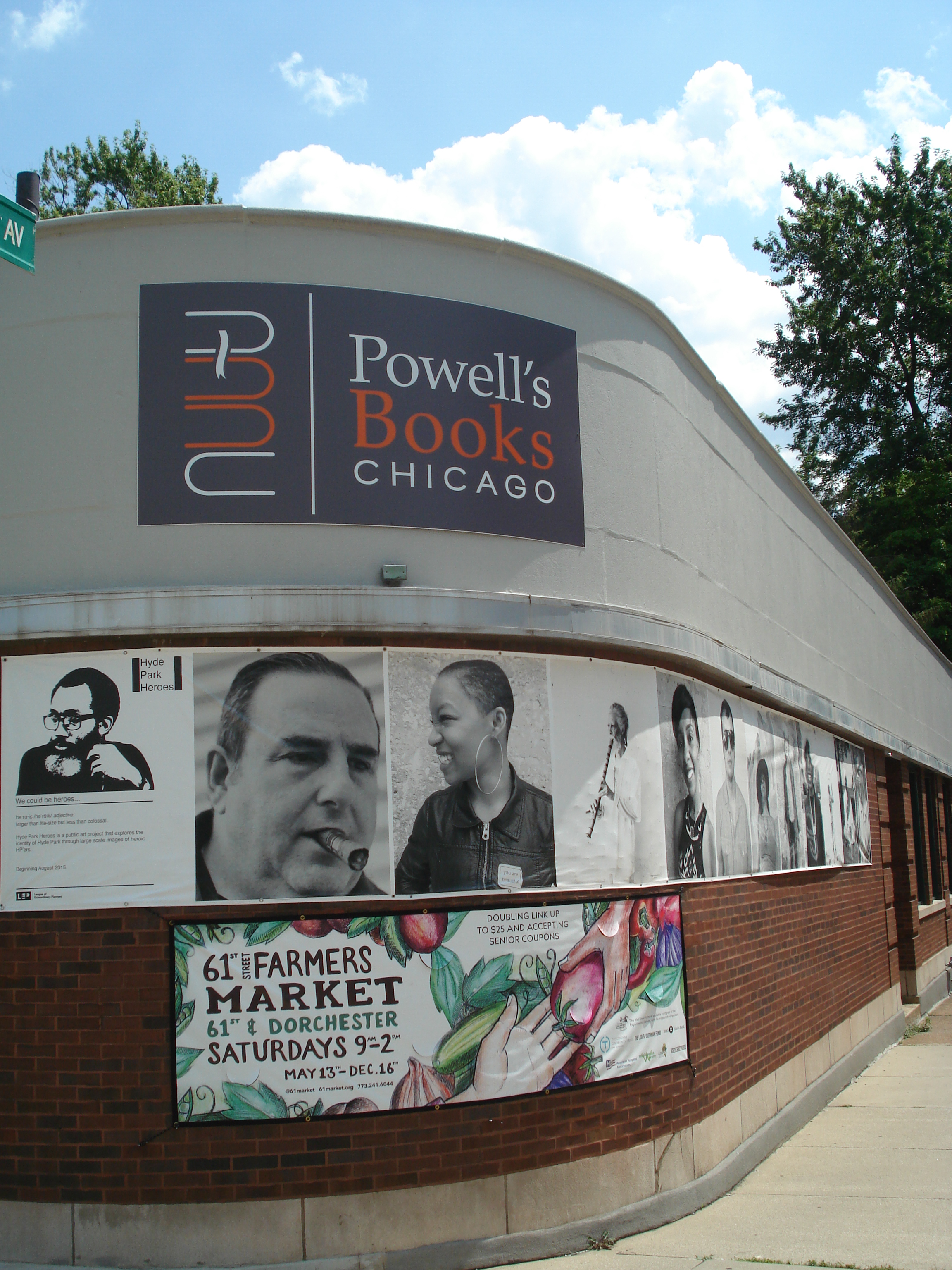 posted on 31 Jul 2017
Powell's Bookshop, Hyde Park, Chicago
Half an hour on the Metra south from Millennium Park station in central Chicago takes you to the Hyde Park district – home of the university and the excellent Museum of Science and Industry. Here, just a stone's throw from the station, is Powell's Books, a Chicago institution for over 40 years.
To be fair, the outside of the shop is pretty unprepossessing, low slung, concrete and brick building sweeping around a corner location. But don't let that put you off because inside it has all the best characteristics of a fine second-hand bookshop.
High, dark wood shelving snakes around the front and back rooms and just about every taste in reading is catered for. The fiction shelves are packed with good quality reading copies by most of the authors you'd expect to find. I didn't see anything rare or exciting here but if you're looking to fill in some gaps in your basic collection I expect you'll leave with something.
There was a pretty good children's book section although they are clearly not specialists in this area. Prices were fair and in general terms the condition of the books was good.
The real collectibles are tucked away in a glass-fronted cupboard close to the till and you will need to have the sliding glass doors unlocked for you – however once they are open, you're left alone to browse. There were two or three very good items here but the prices were blood-curdling. I'm not averse to paying fair market prices for rare books but I do think these prices should be realistic and reflect the condition the book and its jacket are in – I thought Powell's rather over-cooked their price tickets for less than fine editions.
The shop stays open late into the evening and is comfortably air-conditioned – necessary and pleasant on a day that breeched the 90 degree mark. You could very easily waste a couple of hours ferretting around without being badgered and I'm sure I didn't see half of what there was to find.
Second hand bookshops in Chicago are pretty much all situated out in the suburbs – many of them in the north and quite difficult to get to if you're not familiar with the city and its transport system. Powell's is, by reputation, one of the better ones and so we were glad to get to see it – should we ever return to Chicago I will make a point of coming back here.
Terry Potter
July 2017