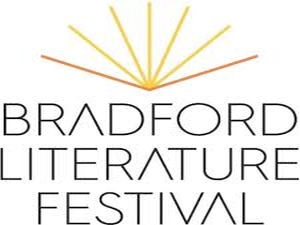 posted on 26 Jun 2017
Bradford Literature Festival 2017
Find the full programme on this link to the festival website
Founded in 2014  Bradford Literature Festival has been hailed as one of the most inspirational festivals in the UK. With over 300 events packed into iconic venues across 10 days, it celebrates the written and spoken word in all its wonderful forms. World-renowned authors, poets, musicians and artists to visit our spectacular city and share their expertise and passions.
When?                            2017 - 30th June -9th July
Where?                           Bradford
Who?                             2017 - Freyja Johnston, Ailah Ahmed, Lisa Milton, Yasmin Alibhai-Brown,Sunil Khilnani +
Website?                        Bradford Literature Festival
Twitter?                          @BradfordLitFest .
Facebook?                    Bradford Literature Festival
Directors?                     Syima Aslam and Irna Quresh
Established?                 2014
Previous Festivals        Lauran Child, Afshin Shahi, Claudi Gold, Yasmin Alibhai-Brown+