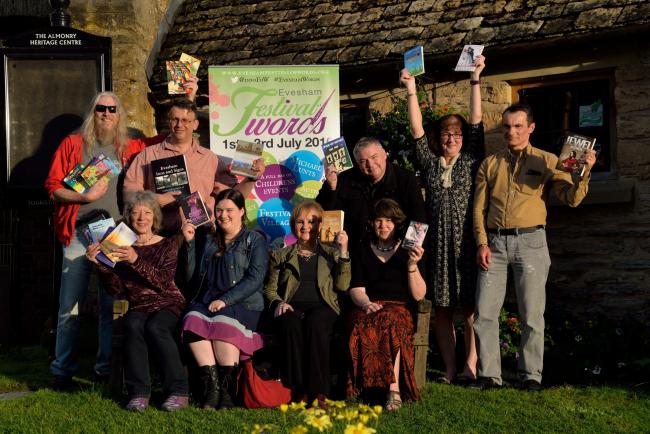 posted on 24 May 2017
Evesham Festival of Words to launch festival bookshop
AUTHORS will be signing books and chatting with readers as part of an Evesham festival event.
Evesham Festival of Words is in its second year with organisers calling on fans across the vale to attend the formal opening of the official festival bookshop at The Almonry in Vine Street from 7pm on Friday June 16.
Sue Ablett, the Festival's Chairman, said: "We're so lucky to again have the Almonry's support in hosting the festival bookshop, which provides a fantastic facility for the Festival's contributing authors to showcase their work.
You can read the full article on this link to the Tewksbury Admag
Details of the Evesham Festival of Words can be found on this link.