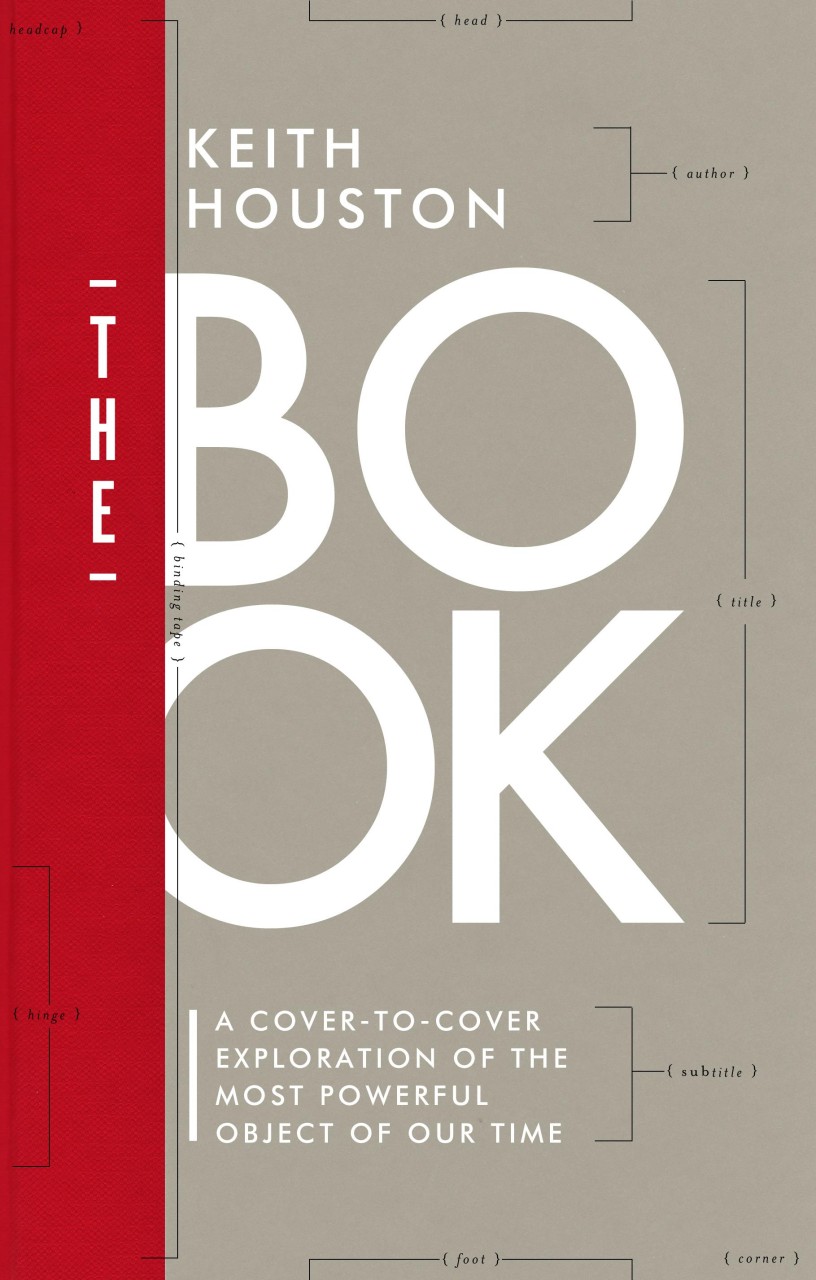 posted on 04 Mar 2017
The Book by Keith Houston
This review is a two for the price of one offer – the first part dealing with the content and the second part highlighting the aesthetics of this book as an object in its own right. You might legitimately ask whether we really need another publication that gives us a history of how the book has developed over the course of time. There seem to be plenty of them – from very dull and earnest academic studies to rather more superficial and populist ones which are virtually all illustration. I dithered quite a lot before taking the plunge and buying this one but, in the end, I'm really glad I did.
Houston is a meticulous historian of the book and he gives us the detail in spades but he does it with real enthusiasm and lots of good humour. He has a very light touch and a distinctive voice that's genuinely engaging and makes you feel very comfortable in his presence. I'm not by temperament a lover of detail – I'm always more happy with the broad sweep rather than the forensic dissection – but I found myself being totally enthralled with details of how papyrus was manufactured and what makes an animal skin into usable vellum rather than tough old leather. The insurgency of paper reads like an adventure story rather than a rather dry technical matter and I'd never given much thought about how writing materials, including ink, evolved to meet the surge in demand for recording our lives and our ideas.
The book is segmented into very logical sections – we start with the manufacture of the writing surface, move on to the process of writing and printing, see how illustrations that accompany the text developed and end with some thought about the form of the book. The move away from rolls or scrolls to the more recognisable codex seems to us a really obvious development but what Houston is able to do so well is to show us that it's always been more complex than seems likely.
I found this a really delightful and painlessly informative read – I learned a lot without feeling I was doing any heavy lifting. But the excellent content is only one reason to buy this superb book because it's also a thing of beauty in its own right. Entirely appropriately for a book about the magic of the printed word, the publishers, the US firm W.W. Norton & Co., have excelled in the production stakes. The cover design is attributed to David J. High and I can only assume he also had a hand in the rest of the design because what you see on the front cover continues throughout. Rather cleverly the text in the book is carefully annotated with book design terminology and proof reading notation that tells us a lot about the internal language and jargon of the publishing industry. I'm thrilled that I now know what a 'dingbat' is.
A delightful choice of font has been made that gives the text plenty of space on the page and combined with the very sumptuous paper the book is printed on the reader gets a real sense of luxury. This is an aristocrat of a book in just about every way.
You can buy this work of art for well under £20 and I'd say it was worth it even if it was badly written The bonus of course is that it isn't, it's also a well written and informative read. What's not to love about this? Get one.
Terry Potter
March 2017