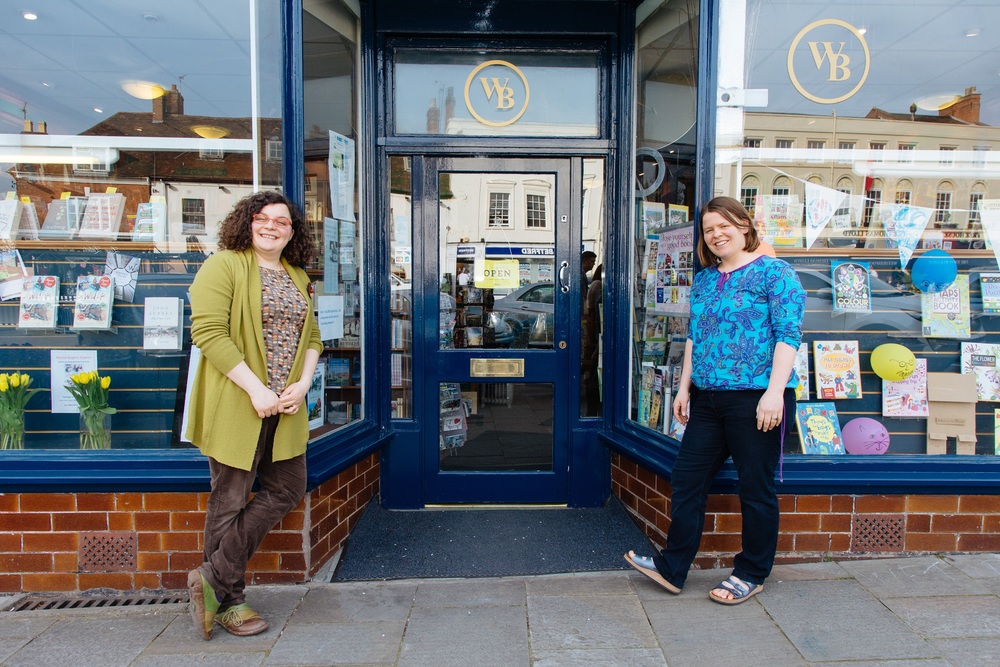 posted on 28 Jan 2017
Warwick Books, Warwick
We haven't visited Warwick Books since it changed hands a while ago. We visited the shop several times under its old management and I'm not entirely sure why we didn't do a review before but it's time to put that right.
We were delighted to find that under new management the shop has had an excellent face-lift. It used to be rather claustrophobic and densely packed – the windows had quite heavy shelving that cut down the light and the floor space was cramped by overbearing shelf units that hemmed-in the space. Now all that has changed.
Modern open shelving allows daylight from the windows to light the shop up and there is a new wooden floor that looks clean and modern. There is new carpet on the stairs to the upstairs rooms – which haven't changed that much – but, best of all there is a lovely mural on the staircase where there is also some seating for children to sit and read.
This is Warwick's only independent bookshop and it really does the town proud now. It's located in an ideal spot in the town square and provides a focal point for locals and visitors alike – if you could choose an ideal location for a bookshop this might be the template.
We loved what had been done to the shop and we also loved their choice of stock – a good, comprehensive selection of current titles and a balance between paperback and hardback titles that seems about right. There is a sale section at the top of the stairs- I'm not sure if this is a permanent feature or not but I'm always attracted to bargain shelves like a moth to a flame. We thought the children's book section was very impressive and it's always nice to see unusual children's books getting showcased in a way the mainstream shops like Waterstones just can't seem to get right.
We also received a very warm welcome from the new owners – Mog and Pauline – who were happy to chat and interested to hear about Letterpress. I was intrigued to hear that they too want to develop the community role of the bookshop and that they are dedicated to hosting school and community events.
What's not to like about this place? Get along and see them as soon as you can.
Terry Potter
January 2017