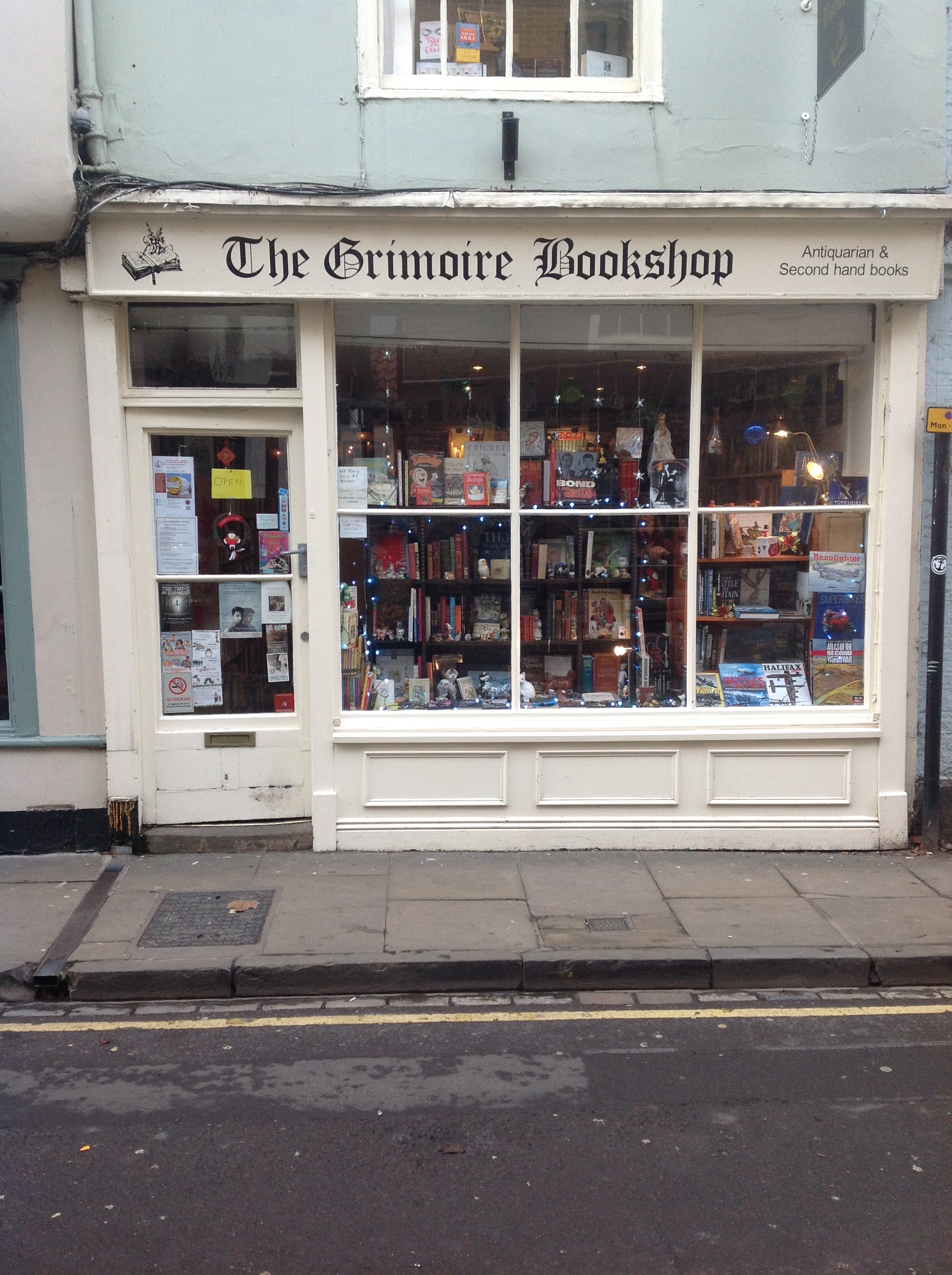 posted on 23 Dec 2016
The Grimoire Bookshop, York
This small bookshop can be found in High Petergate, which is only a stone's throw from the Minster. It's only been open for a couple of years and so it post-dates our last trip to the city – which makes it a first time visit for us.
It's not a big shop but it's delightfully atmospheric – all the good things about a bookshop without any of the musty clutter that sometimes afflicts shops in old and characterful buildings. There is an upstairs that just about matches the downstairs in terms of space and the shelves are tidy and the books look well cared-for.
It's hard to say whether there is exactly a specialism but there is plenty here for the reader who is interested in esoteric subjects and science fiction. I was more interested in looking for twentieth century novels and children's books and these were there too – and the prices seemed very fair. I didn't see too many very collectible titles but there is a glass standing case with some more interesting things in there.
The owner was welcoming and happy to chat and I thought that the decision to have some very tasteful music playing in the background was a great idea – I'm not sure if that was for the customers or to keep the owner amused on a cold Tuesday in December but either way I loved it!
Terry Potter
December 2016