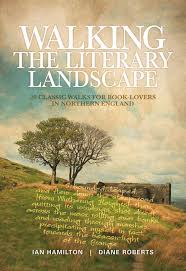 posted on 14 Sep 2016
In the footsteps of W.H. Auden by Chris Collett
Walk taken from: Walking the Literary Landscape by Ian Hamilton and Diane Roberts
Cloud hangs low over the moors, as it so often does, on the drive over to Blanchland, a remote village that nestles in a valley in wildest Northumberland. We are following a route taken by WH Auden, who stayed in the village Easter 1930 as a 23-year-old, thanks to a boyhood fascination with the north Pennines lead mining industry.
In recognition of this, the 3½ mile circular walk first follows a footpath climbing up through silent woodland, to a row of giant spreading sycamore trees standing sentry at the top of the hill.  The track emerges beside stone cottages that once housed workers for the 200-year-old Shildon Engine House, now known to locals as 'Shildon Castle'. Built to house machinery that pumped water from the mines, it quickly fell into disuse when the cost of transporting the coal needed to drive the steam-powered engines, proved to be far in excess of the profits from the lead that was mined.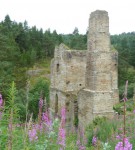 By the time Auden began writing, the era of lead mining in the area was over, and all that now remain are the decaying structures that lie scattered over the bleak Northumbrian landscape.
At the top of the hill the path crosses heather covered moors, where grouse flew squawking away. The glorious twelfth of the shooting season just a week away. The walk follows a winding lane, banked with rose bay willow herb and wild strawberries, down through arable fields, with views across the valley.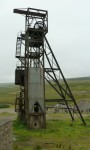 Crossing the road, it then picks up a footpath that meanders alongside the sluggish river – tinged brown with peat, a ring ouzel stood on a stone in the middle. and comes back into the village at the stone bridge.
Around 1954 Auden wrote of Blanchland; "It is a number of years now since I stayed at The Lord Crewe Arms, but no spot brings me sweeter memories." The Lord Crewe is now a slick hotel, but we descend stone steps to the crypt-like bar, a reminder that this building was once part of the Abbey, central to the village until 1539.  Here it's not hard to imagine Auden's "boisterous session on the piano" that the guide book has it took place here.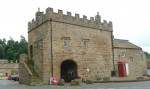 Chris Collett
September 2016