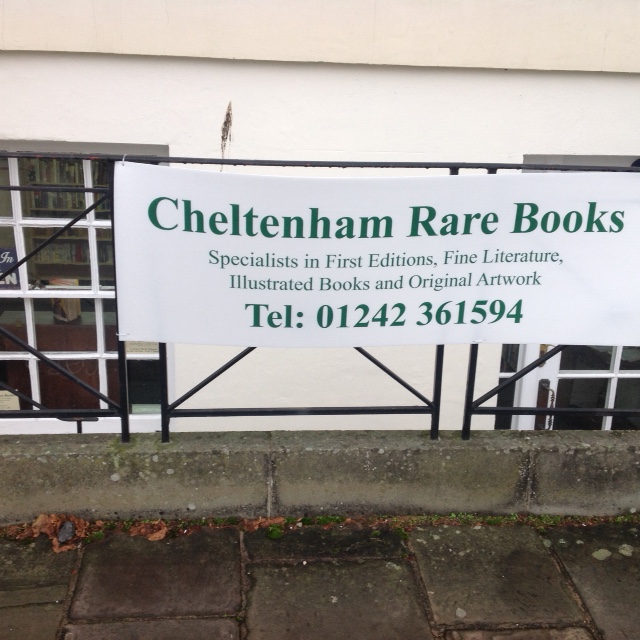 posted on 21 May 2016
Cheltenham Rare Books : Revisited
We first visited Cheltenham Rare Books back in November 2015 when they were just setting up their business and we promised that we would go back and update our report when they had settled. Well, we've been back and we've got even more good things to say.
It was clear on our first visit that this place was going to have a very special stock and now it's even easier to see that there are some truly exception books on these shelves that will appeal to any serious book collector. The stock has been carefully selected, beautifully presented and clearly demonstrates that the owner really knows his stuff.
The focus is on all the kinds of stuff we love here at Letterpress. There's a focus on 20th /21st century fiction but that's not to the  exclusion of other essential categories. What you aren't likely to encounter in any quantity is antiquarian stock or lots of cooking, crafts, topography or technical subjects - I also understand that books on hunting are out on entirely decent moral grounds.
To be fair there is still work to be done on organising the huge collection and browsing could be easier - and I'm certain it will be once the books in boxes in the back stockroom are finally liberated. I could spend hours here and I could also spend way too much money.
Let's hope it just keeps on getting better and better.
Terry Potter
May 2016