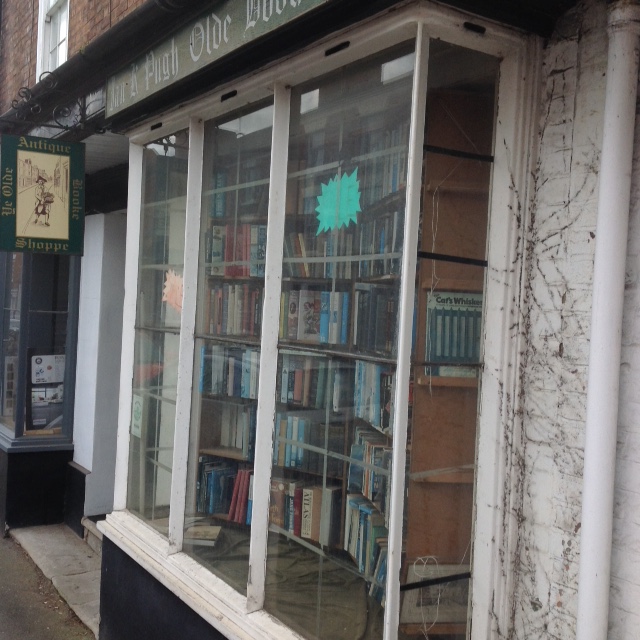 posted on 20 Apr 2016
Ian K. Pugh Books, Pershore
Could this be the most frustrating bookshop in the UK? I visit Pershore on a reasonably regular basis - maybe four or five times a year - and I've only ever been able to find the shop open twice. The advertised opening hours have gradually shrunk but even these truncated hours seem to be largely fantasy. On previous visits I have found hand written notices taped in the window saying that if the shop is closed the owner might be found in the hotel bar opposite ( and I've never been motivated enough to seek him out) or, even if you arrive well past the advertised opening time, you find it still firmly closed. The most recent message on the door says that opening hours are 11.45am - 4.30pm but I was there at midday and it didn't look likely that he would be opening. There's also a warning that he might close at weekends if he has to take his daughter to a swimming competition. Obviously ringing ahead to see if he's open might be a wise move.
I have to say that the shop is starting to look decidedly neglected. The books in the window are beginning to bleach and fade and the whole picture window area needs a good clean. Inside the books continue to pile up on the floor blocking off access to the shelves - something which was starting to become a real problem when I was last in there some time ago. The stock I did see in the past was generally solid if unexciting and I was a little bit surprised by the prices - which were higher than they seemed to merit.
It feels a rather sad place now and I can only assume the owner has lost interest in it. This is really depressing given just how difficult it is for bookshops to survive and flourish. It undoubtedly requires a big investment of dedication and time to make a shop vibrant and I can't help but feel that this one isn't long for this world.
Terry Potter
April 2016