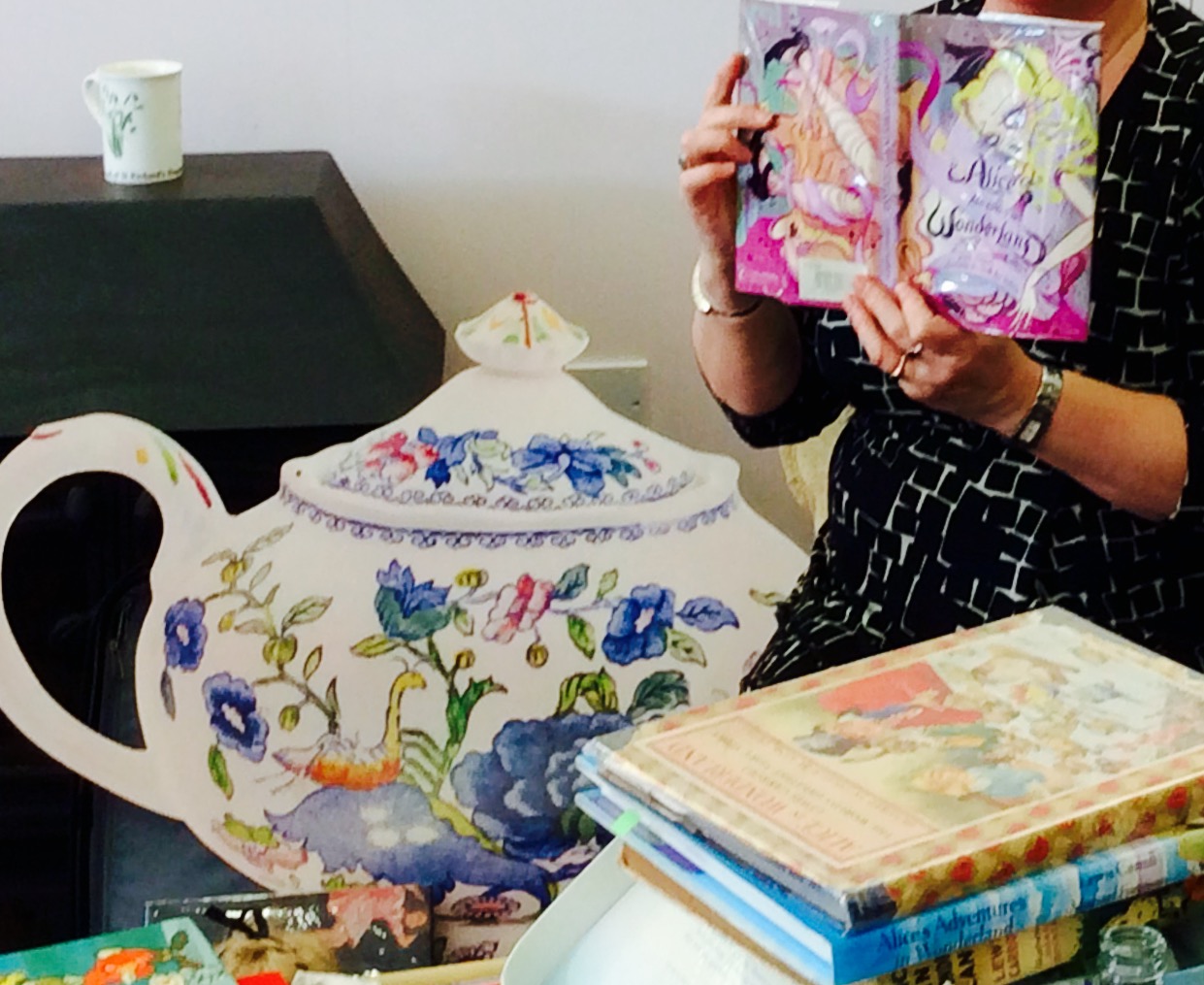 posted on 18 Mar 2016
Letterpress@ St. Richard's Day Hospice, Worcester
Project Director, Karen Argent spent a very enjoyable morning at the impressive St Richard's Day Hospice in Worcester. She was invited along by the Creative Therapist as part of an Alice in Wonderland theme week. As something of a self- confessed Alice obsessive (see http://www.letterpressproject.co.uk/inspiring-young-readers/2015-08-01/alice-and-me ) Karen was more than happy to have an excuse to talk about some examples from her collection of books and also various pieces of Alice paraphernalia.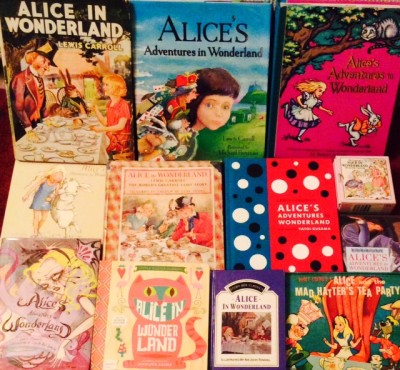 The visit included some Easter bonnet making and she was asked to model a particularly fetching creation while showing the books to a group of people who attend the hospice every Wednesday.
After passing around the various books and other items she concluded this event with a short reading from the first chapter of this well- loved classic. The favourite book in this group was definitely the impressive pop- up version of the story by Robert Sabuda- which was received with plenty of 'oohs' and 'ahhhs' and several people made a note to order it for lucky grandchildren.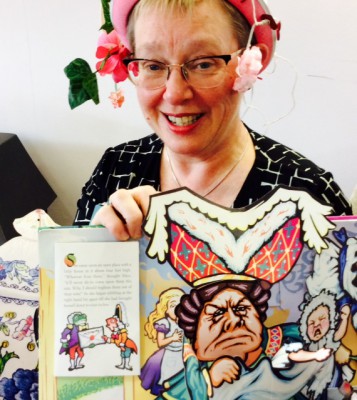 She has been asked to returned for another visit soon – possibly to focus on books by Roald Dahl (as long as she remembers to include the pop -up version of Charlie and the Chocolate Factory)!